I went to Associated Market over on Fulton and Franklin Av. today to pick up some things for Devon. Well, I saw that they had a 2-for-$5 deal on Ellio's pizza and I needed to get it. Here's how I cooked my prize.
I opted for the five-cheese blend. You can't have too much cheese on pizza. (I realized, after seeing this photo, that my rice cooker is pretty dirty. Oops.)
Okay, the serving size is only 2 slices. Who in their right minds prepares just two slices?
I took the pizza out of the box. It was shielded by plastic wrap. I cut that shit open with some scissors. No biggie.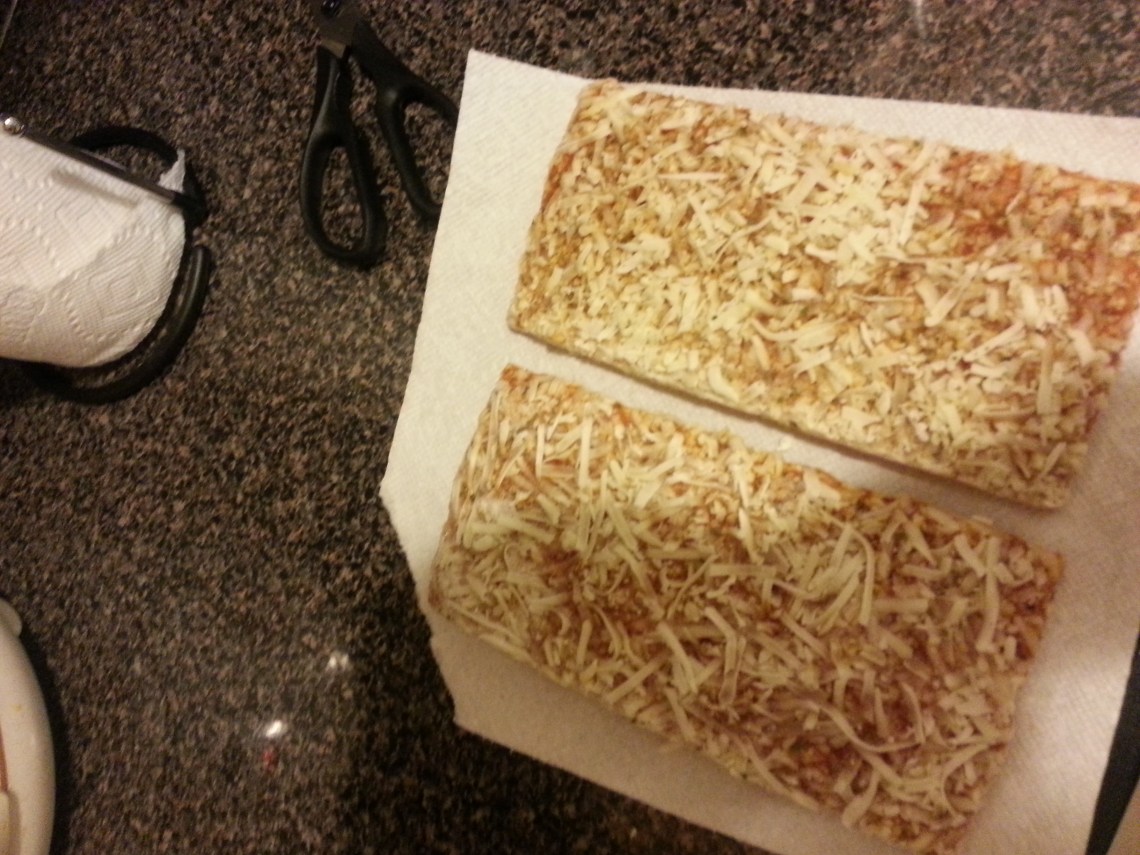 I think that's like 6 slices or something. So that's about 750 calories? Whatever. (I seem to be unable to rip a proper sheet of a paper towel off.)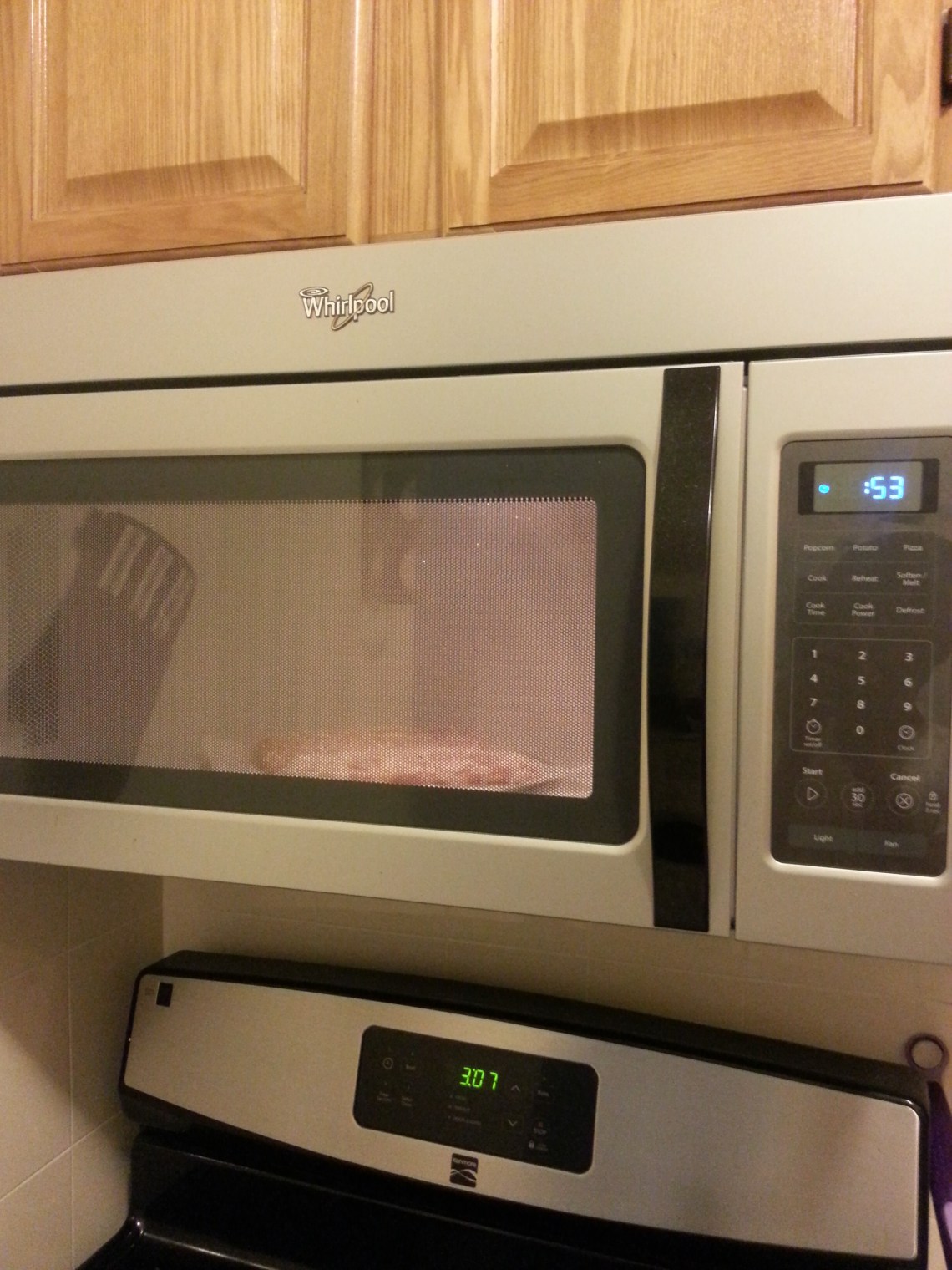 I thawed the pizzas using this cool microwave.
Get the pan hot!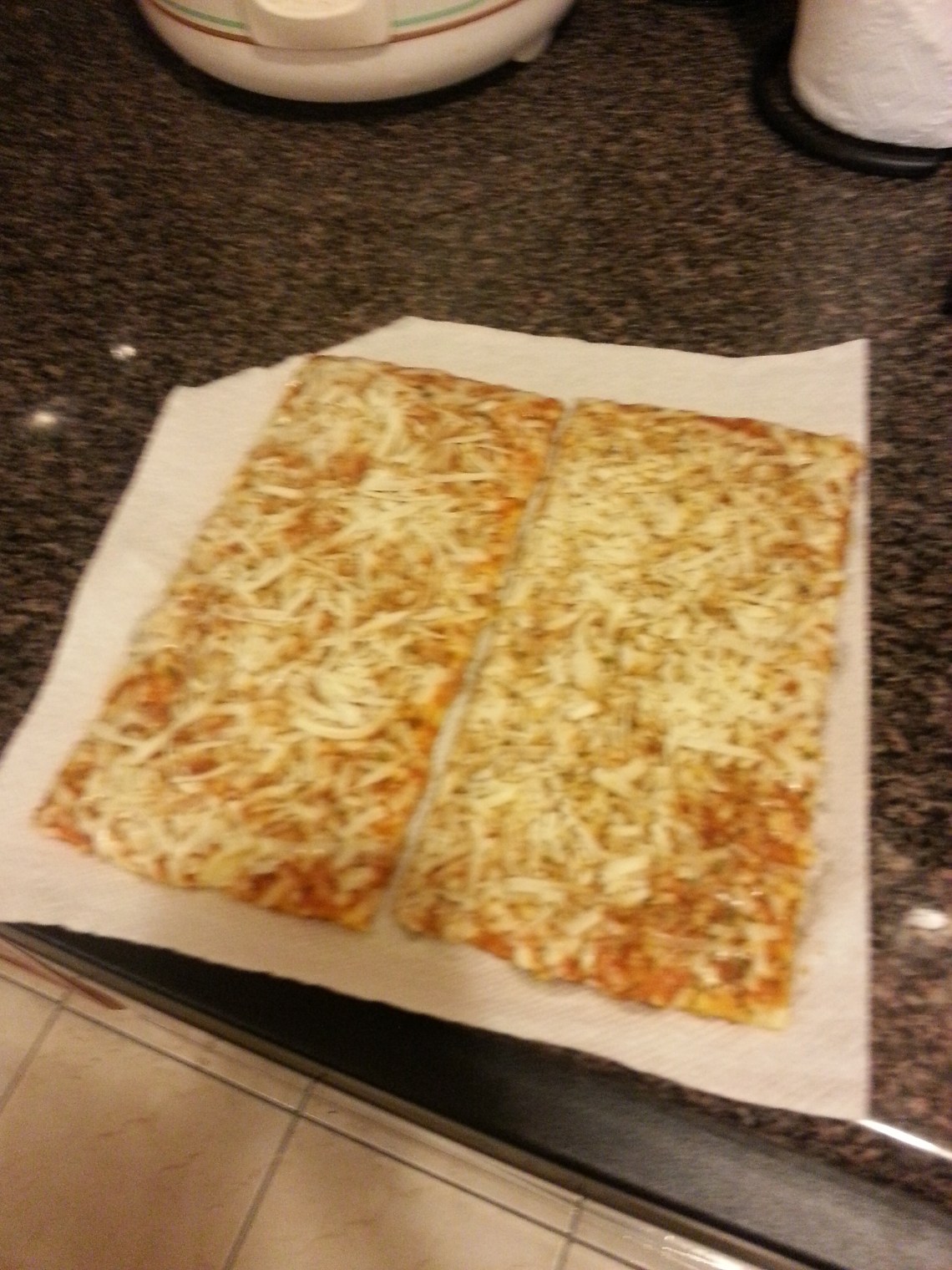 After taking them out of the microwave, it's time to put them on the pan.
There's one.
I wish you can smell it! The bottom is crunchy and nice.
At this point, Devon came home and she asked me what I was making. "Pizza," I said, triumphantly. She rolled her eyes.
Man, I can't wait to dig in.
But wait! You can't have pizza without sriracha (or hot sauce)!
No, you can't!