1. This is a tomato, it doesn't look like tomato soup.
2. This is tomato soup? Looks more like a bisque.
3. Now we're getting somewhere. Looks like blood, but the Instagram filter makes it okay.
4. What's this bulge in my pants — oh it's just my phone, sorry.
5. I should've gone with grilled cheese instead, it's far more lovely.
6. Grilled cheese is so much better.
7. Tomato soup and some saltines. Where's the grilled cheese?
8. Whoa, actually, this ain't so bad!
9. That roll looks really good.
10. Does that cookie have pumpkin seeds?!
11. Hey, what's that white thing in the middle of this soup?
12. The cheese is back!
13. I was a bit early on the celebrations… :(
14. It's back again! Don't go away grilled cheese, never go away!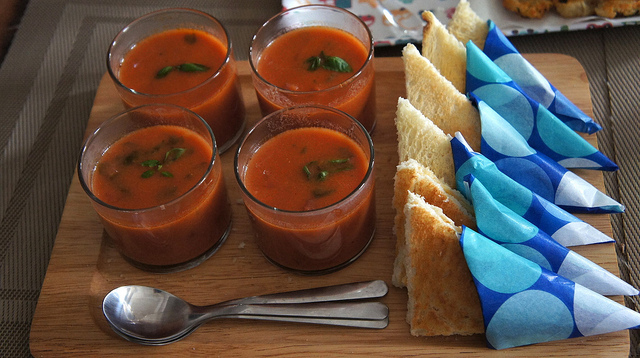 15. Is…is that feta? I'm in love.
16. That's really close up and personal.
17. Can you smell the tomatoes on this one? It's roasted tomato soup.
18. People from around the world love tomato soup!