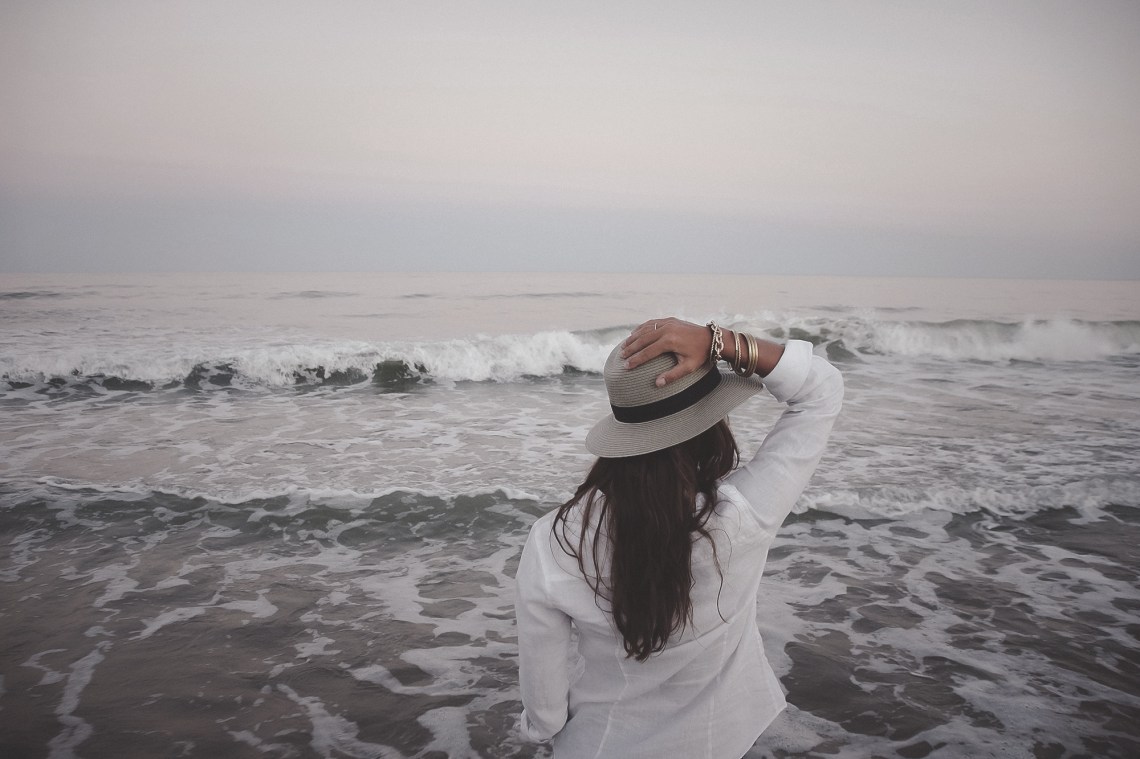 Here's to the day I fell in love with the person I wanted to spend the rest of my life with: I thank the heavens for blessing me with a person who has the greatest heart; I cannot imagine life without you and your love.
Here's to all the sleepless nights we spent laughing and hearing each other's stories: I miss that. I'm trying to learn to sleep on my own without having late night phone calls or cute goodnight texts.
Here's to each and every stolen moment we shared: No matter the schedule or the amount of work load we had or even the restrictions from parents, we still made our way through. Taking an hour worth of travel time to share stories over coffee even if it was only for a little while. Seeing you and hearing your stories were my favorite part; and it will always be.
Here's to the time we snuck out, Romeo & Juliet style: The first and only time I had ever done something that would kill me if my parents knew. Risked it because why not? I'd do anything for my Romeo. That made me feel ecstatic for days. (Or maybe until now. I miss you.)
Here's to all your hoodies, sweaters, and t-shirts you let me wear: I love them. I sleep in them sometimes; it makes me feel like we're together. I love waking up in them because it gives me the idea of how we're going to be when we move in. But that's not going to happen, is it? I guess that's okay.
Here's to all the hobbies and random quirks we always had: I have no words exactly. I mean, where do you find someone who can do every fucking thing with you? Every. Fucking. Thing.
Here's to all the times that things were a matter of heaven and hell: The break-ups and the fights. The cute arguments and the real ones.. Where do I even start? For one, they made us who we were. And are. I guess that's why it's so bittersweet. I treasure those ups and downs, those hard moments, those fights—no matter how painful and tragic the last one was.
Here's to you.
The you who saved me from the world. The you who showed me how it was like to live again. The you who admired every piece of me. The you who constantly put up with my mood swings and crazy breakdowns. The you who stayed despite it all. The you I always write about. The you who saw me become a massive wreck. The you who left. You.
Thank you.
My best friend, my brother, my love, my life. Here's to you; it's been a tough ride.
I thought this was just going to be another bump in the road that was going to bring us to a better place – together. I have lived every single day of my life picturing every moment with you in it. And when you walked out of my life like that, I became nothing but a disaster. I can't fathom why you had to leave me like that after promising me that it'll always be us against the world. After I gave you my entire being, you still threw me out like that. It got me questioning my worth and my ability to do things. I felt like a complete trash after you left me for someone else.
And the worst part is, I love you still. I always have, and I always will.
We may not be one and the same, she might even be better than me I don't know. In the end, we both know you still won't choose me. Maybe it's about time that I stop asking you to stay or to fight for me. I have been trying to keep the ship sailing for as long as I can remember but my co-captain let it sink, jumped to another ship to save himself, and left me to drown.
Now it's about time I set another ship to sail. Alone.
Here's to everything I'm about to let go, including you.