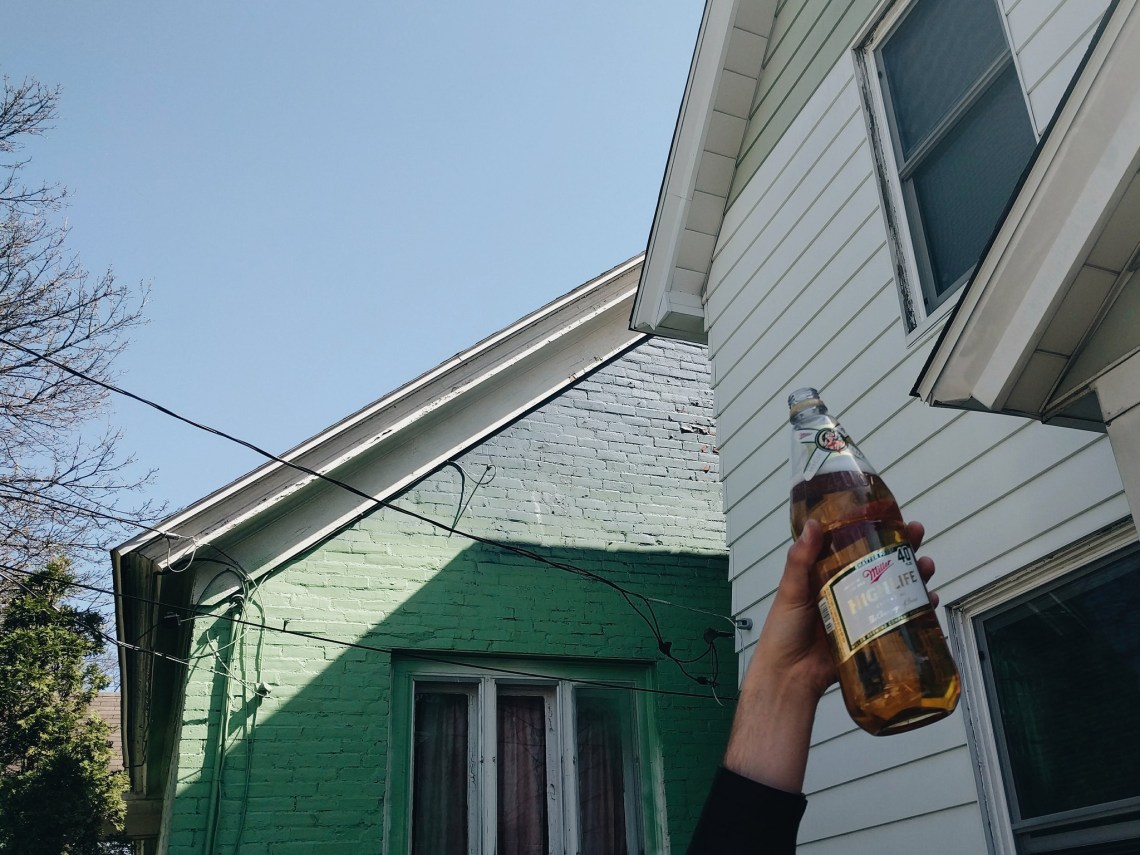 March 17 will always be a day that makes me a little bit warm and fuzzy, and a little bit nostalgic and sad.
The soundtrack will always be Carly Rae Jepsen's "Call Me Maybe". St. Patrick's Day will always catapult me back to 2014 – a Saturday filled with kickball, flip cup, day-drinking, and dancing. If I could freeze frame what happiness looks and feels like, it would be March 17, 2014. I lived in a four bedroom house – packed with six girls. The porch was in violation of every construction code. We only had one shower. But we painted the house numbers with chalk, and they are still painted to this day. We had a TV console filled with Cosmo magazines and Disney DVDs. The house smelled like popcorn 24 hours a day. We could see what our neighbors were eating for dinner, and our Saturday alarm was Danza Kuduro blasting from their speakers.
I worked at a yoga studio. I was a part time receptionist, and working Saturday mornings in college was just irresponsible and suffocating. Every Saturday I had to go to work while my roommates put on their cut-off shorts and poured mimosas was like a slap in the face. Nothing was more important than day-drinking with my best friends. Nothing.
I spent my entire shift texting my friends, making them promise they wouldn't get too drunk without me. It was unseasonably warm for March. The people were restless. The city was buzzing with energy. Outdoor kickball games and beer pong tournaments were being played on every lawn. Carefully tiptoeing around the lines where the grass met the sidewalk to avoid an open container ticket from cops that were nowhere to be seen nor cared. But nothing was as fun as the thrill of breaking the rules. Nothing.
I sped home after my shift – demanding that a drink be waiting for me. I texted you. I was sure you were just as gone as the rest of the city. I was so sad to have missed all the fun. A ruined Saturday. Because no one was dramatic as me. No one.
I was so happy to hear that you had been at a rec basketball tournament, and you were just getting home. I barely knew you. We had just met. You always smelled like fresh laundry. You were the only person I knew that actually drank Shamrock Shakes. Your hugs were like sinking into a memory foam mattress. You felt made for me.
We met in the middle. Between your apartment and my crumbling house. You held my hand. You met my friends. I complained about how annoying it was to carry around a stupid green purse. So you took my purse and wore it. We went dancing at an old theater that was playing throwback 90s music. You tweeted, "Wearing a purse at the Majestic. Bizzaro world."
We ran through the streets scream singing "Call Me Maybe" at the top of our lungs. We were a two-person band. Partners. You were always my very best activity partner. You always made me feel free. Free to be silly. Free to be impatient and reckless. Free to be outspoken and loud. Free to be blunt. Free to be loved.
My heart is racing as I type this. My palms are sweaty, and there is a lump in my throat the size of kickball. If I just close my eyes hard enough, maybe I can be back on that collapsing porch. Maybe I can be running out my door to meet you. When things were so simple and pure and all sorts of wrong but all sorts of right. A time and a place that felt untouchable.
For it was March 17, 2014 – the day that felt like magic. The heat, the sweet drinks, the light feet, and a love that would burn so intensely that it had no choice but to combust. I like to remember St. Patty's Day – it's my invisible itch that I get to scratch. It's the day I allow my heart go back and remember the last time I truly loved someone.