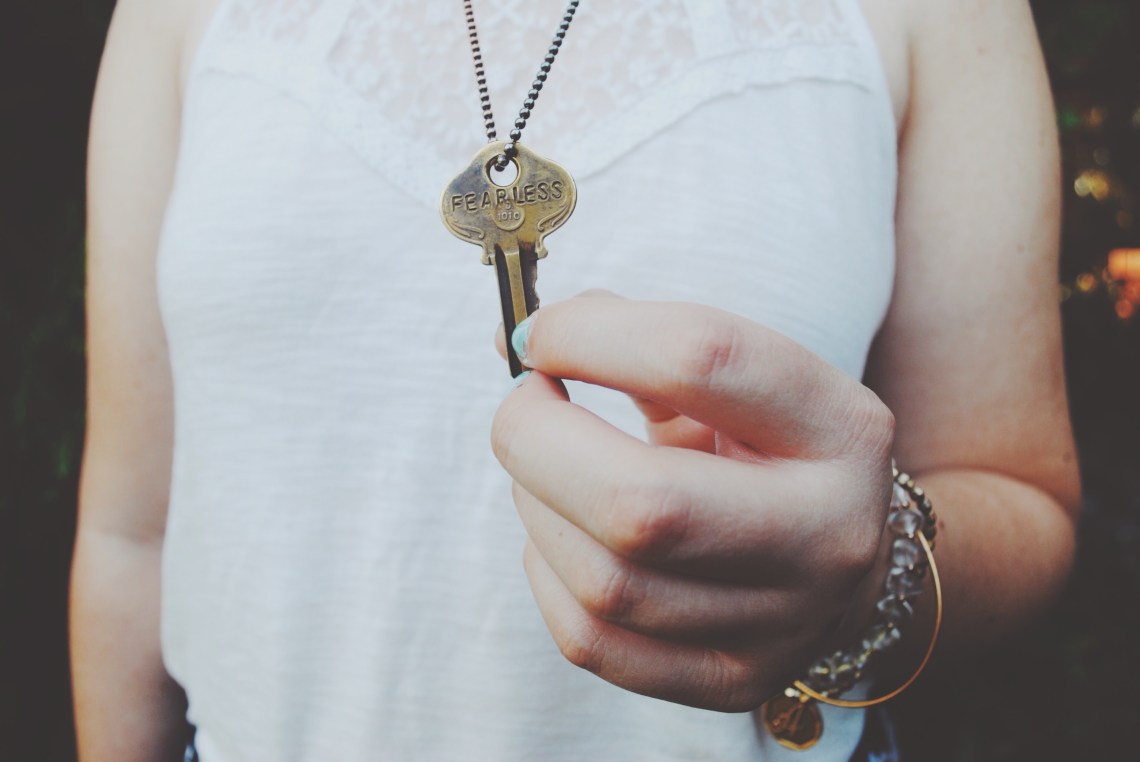 I can only ever remember crying for one other goodbye. I've moved around between schools, states, and cities, but when it comes time to say goodbye, I like to try to leave with a smile. However, this afternoon after graduation, as I sent off my best friend to a new job across the country, we were both laughing through tears.
See, last summer my mom gave me the gift of a Giving Key. Each one has a word on it, and when you feel you have accomplished this mantra, you pass the key along. My necklace read "Let go." I've worn it everyday as I worked through the nitty gritty parts of life—letting go of a job that didn't suit me, people who proved toxic to me, and thought patterns that brought me down. And one day, I realized that my life felt lighter and brighter again, happiness was the new norm.
But the grandest irony of all: I didn't want to let go of my key.
I thought for months that one day I would feel ready to let it go, that I would genuinely want to give it up. But that day didn't come.
It's easy to hold on to the things that are familiar, but a lot of times, the best things in life come to us when we learn to step away from complacency.
We never really feel ready to leave home for the first time, to ride the biggest coaster in the park, or to leave behind the old friends whom we have nothing in common with anymore. But once we push ourselves outside of our comfort zones, we find one of the greatest keys to happiness out there: freedom.
So as I stood there in my apartment with my best friend one last time, I realized that the time had come to give up the key. And no, I did not feel ready. I knew she needed it more than I did though, so I unclasped the necklace and handed it over.
We cried, we laughed, and as she left with the key now around her neck, I felt a new lightness—the pleasure in finding the strength to let go.