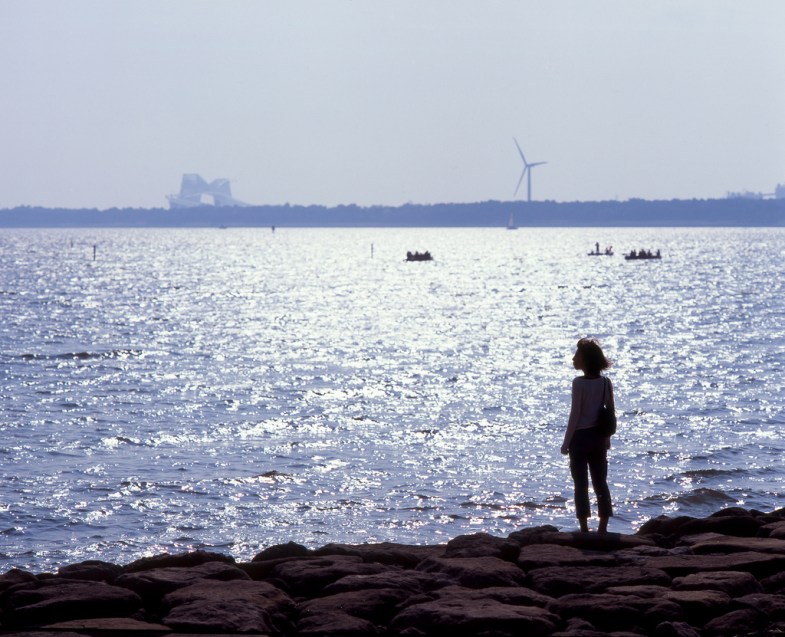 All my friends are pursuing lucrative careers. They're studying and working in fields that will easily yield six-figure salaries such as finance, medicine or other similarly well-paid positions. I suppose I am too. For now.
I'm currently working in business advisory, which is not bad as a fairly recent grad. People tell me how lucky I am, but I'm beginning to have doubts.
Aspirations of a high-flying career.
When I was in my early years of undergrad, I decided to apply to business school. At the time, I imagined that business school was largely about learning how to run a business. I would learn about entrepreneurship, finance and start-ups.
Turns out, it was different from what I imagined. Entrepreneurship was barely covered. It was commonly understood that there were three main branches students would pursue: finance, accounting, or consulting. Anyone pursuing something outside these fields was an "outlier".
And so, all of my peers were gunning for high-paid positions in corporate careers. I followed suit as well, pursuing a brief stint in investment banking. After graduating, I moved into a position in business advisory, which is where I am today.
Is it all that's cracked up to be?
Before I started working full-time, I imagined it would be like an episode from Suits. High pay, something exciting happening every day, and hanging out with awesome co-workers. Don't you love those company brochures with smiling employees?
Of course, reality isn't so sunny. I find myself feeling tired at the end of the day, not because of a job well done, but because I wonder how much of an impact I've made.
It feels like I'm inputting numbers and outputting a different set of figures. Even if I put more hours and effort into my work, it doesn't automatically correlate to more results.
A way out.
I had been interested in starting a business for a few years, but all the obstacles seemed to get in the way. I'd have to get capital, make sure my idea was profitable, and a number of problems just kept popping up.
So I just put those thoughts aside and figured that a nice, stable job would be the way to go – wasn't that what everyone else was doing?
Then I did more research into online businesses. I started learning more about it in my spare time, and soon was wondering if this was something that could work for me.
It sounded appealing. The thought of working anywhere, reaching people all over the globe, and being paid for the value I provided as opposed to my time.
Most importantly of all: start-up costs are low.
Of course, no one told me about the more difficult parts, such as managing an email list, dealing with crazy emails, and handling business growth. But that's a story for another day.
After a number of weeks, I had an idea.
People often tell me about their aspirations and goals, except for the fact that they just can't focus. They know what they need to do, but they get frustrated or bored and then give up.
If people were telling me this personally, imagine how many other people felt like they were giving up on what they wanted!
I decided that I would help people to get the most of their lives and businesses, so that they could make an impact upon the world. I knew that I could help people get focused on what they wanted to achieve, and to take steps towards getting the most out of life.
So I went out and grabbed a domain called jumpstartyourdreamlife.com. I felt a mixture of both excitement and nervousness.
My early-stage plans
It's been half a year since I started blogging, so things are still in their early stages. I'm seeing some progress on my site with more people signing up to my list and places starting to feature what I have to say.
I haven't left my job, as the money I've made through my site is nowhere near a full-time income yet. The thought of just jumping into working on my site full-time doesn't appeal to me, even if it's worked for others. I like to veer on the safe side.
It can be tempting to spend more money if you're earning from both a job and freelancing on the side. But I don't want to end up being dependent both sources of income, so I've managed this by:
Opening up a secondary account for income earned outside my job
Regularly contributing a portion of my income to my savings account
Spending money from the appropriate account
For the final point, if I spend money on something related to living expenses such as food, then I'll use my primary account. If the expense is related to my site, such as hosting or design, then I'll use income from my secondary account.
Time will tell, but I sure am hopeful.
Right now, I'm putting in the heavy lifting of growing traffic while continuing to build a relationship with my readers. There's been a small trickle of income on a small launch I did earlier, so that validates my idea to a certain degree. I know now that people are willing to pay for a service and product that I've created.
How successful will my site become? Only time will tell.
All I know is, I'm glad that I've set myself on this path. It's a bit terrifying, and I feel uncomfortable at times, but I also know that change can be uncomfortable, even if it's for the better.
Every day I put in the work, I know that I'm getting results. The positive messages I receive from people around the world makes me feel like I'm doing something right.