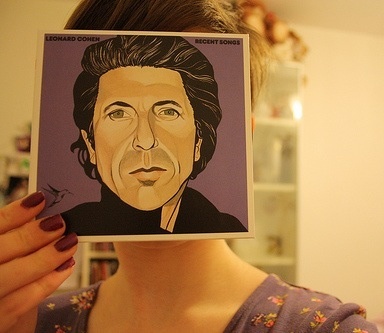 Last night, the world lost a musical legend. Leonard Cohen, Canadian singer-songwriter whose music and words inspired millions, died at the age of 82.
"It is with profound sorrow we report that legendary poet, songwriter and artist, Leonard Cohen, has passed away," an announcement on his Facebook page read. "We have lost one of music's most revered and prolific visionaries."
Cohen is best known for his 1984 song Hallelujah. He released his fourteenth and final studio album, You Want It Darker, only 3 weeks ago.
"My father passed away peacefully at his home in Los Angeles with the knowledge that he had completed what he felt was one of his greatest records," Cohen's son Adam, who produced his final album, wrote in a statement on Thursday night.
Here are some of his greatest songs to get you through this difficult time:
1. Hallelujah
2. Everybody Knows
3. Suzanne
4. So Long, Marianne
5. Hey, That's No Way To Say Goodbye
6. Famous Blue Raincoat
7. Dance Me To The End of Love
8. You Want It Darker
"There is a crack in everything, that is how the light gets in." RIP Leonard Cohen.