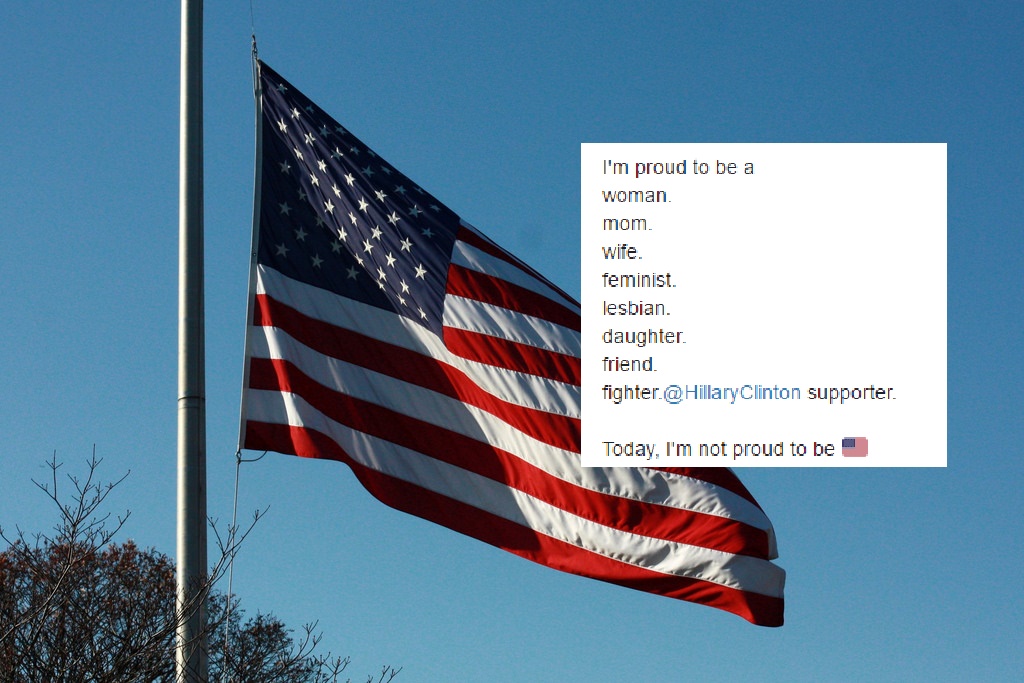 As news of Trump's unexpected and shocking victory spread, many heart-broken women took to social media to express their sadness and anger:
1.
Tell me again how rape and sexual assault accusations will ruin a man's career

— paxmee (@Paxmee) November 9, 2016
2.
People ask why women don't report sexual assault. You got your answer: a man can have double digit accusers & still be elected President.

— Liz Strand (@LizStrand) November 9, 2016
3.
It makes me weep every time I imagine Hillary Clinton, with all her experience, all the work she has done, having to make that call to Trump

— Melanie Lynskey (@melanielynskey) November 9, 2016
4.
I'm proud to be a
woman.
mom.
wife.
feminist.
lesbian.
daughter.
friend.
fighter.@HillaryClinton supporter.

Today, I'm not proud to be 🇺🇸

— Dani Shaw (@deeshaw) November 9, 2016
5.
#Trump did not win. Hatred won. Racism won. Sexism won. Ignorance won. I feel sorry for #America #USElection2016 #RIPAmerica

— wina (@wina208) November 9, 2016
6.
https://twitter.com/JillFilipovic/status/796185252435787776
7.
https://twitter.com/SarahLerner/status/796175748323155968
8.
https://twitter.com/Yoursoccermom/status/796199852514410497
9.
https://twitter.com/harryonmen/status/796250292215873536?ref_src=twsrc%5Etfw
10.
https://twitter.com/JillBidenVeep/status/796196482923827200
11.
If you thought I was an angry feminist bitch before I hope you're ready for me the next four years.

— ɱคՆՆ૦Րע (@shutupgunther) November 9, 2016
12.
What's even more demoralizing is knowing how hard Hillary's worked and how qualified she is, and yet… And every woman knows this feeling.

— Anne T. Donahue (@annetdonahue) November 9, 2016