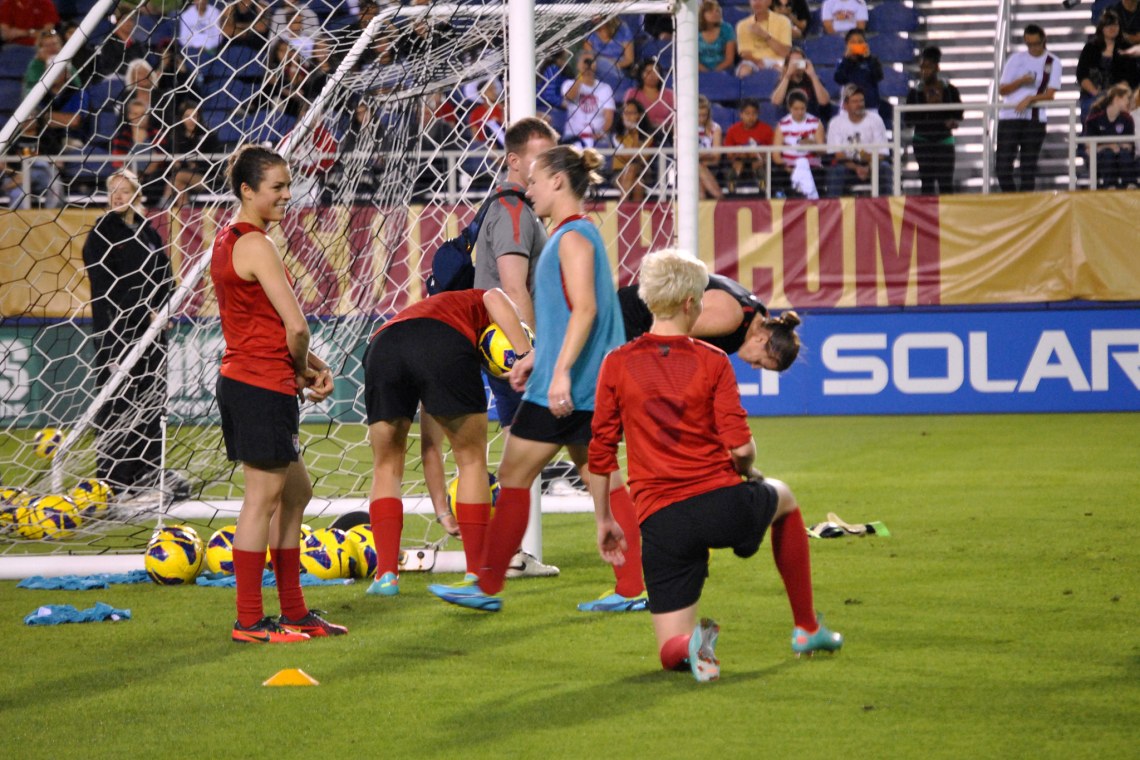 As most of you are probably aware, 49ers quarterback Colin Kaepernick began a national protest last month when he chose to sit during the national anthem during a pre-season game.
Kaepernick received a lot of criticism for his decision to sit but continued his protest saying that he would not honour or "show pride in a flag for a country that oppresses black people and people of colour." He has continued his protest since, but has decided to kneel instead of sit in order to "show more respect for men and women who fight for the country."
Although he has received a lot of backlash and criticism for his protest, Kaepernick has made it clear that his intention is not to insult or belittle the police, the military or the country. He would like to use his protest as a way of bringing attention to the unfair and unequal treatment of racial minorities in the United States.
Yesterday, US soccer star and Seattle Reign Megan Rapinoe knelt during the national anthem before her team's match against the Chicago Red Stars in a show of solidarity with Kaepernick. She told American Soccer Now that her decision to knee was a "little nod" to Kaepernick. She said,
"Being a gay American, I know what it means to look at the flag and not have it protect all your liberties. It was something small that I could do and something that I plan to keep doing in the future and hopefully spark some meaningful conversation around it. It's important to have white people stand in support of people of colour in this. We don't need to be the leading voice, of course, but standing in support of them is something that's really powerful."
Although she is not the first athlete to show solidarity with Kaepernick, she is the first white athlete to take a stand following his protest.
Other athletes that have shown solidarity with the quarterback are Eric Reid, Kaepernick's teammate who knelt beside him before their game against the Chargers, and Seattle Seahawks cornerback Jeremy Lane who also sat during the national anthem before his team's game against the Oakland Raiders.
"It's the least I can do. Keep the conversation going," Rapinoe tweeted.