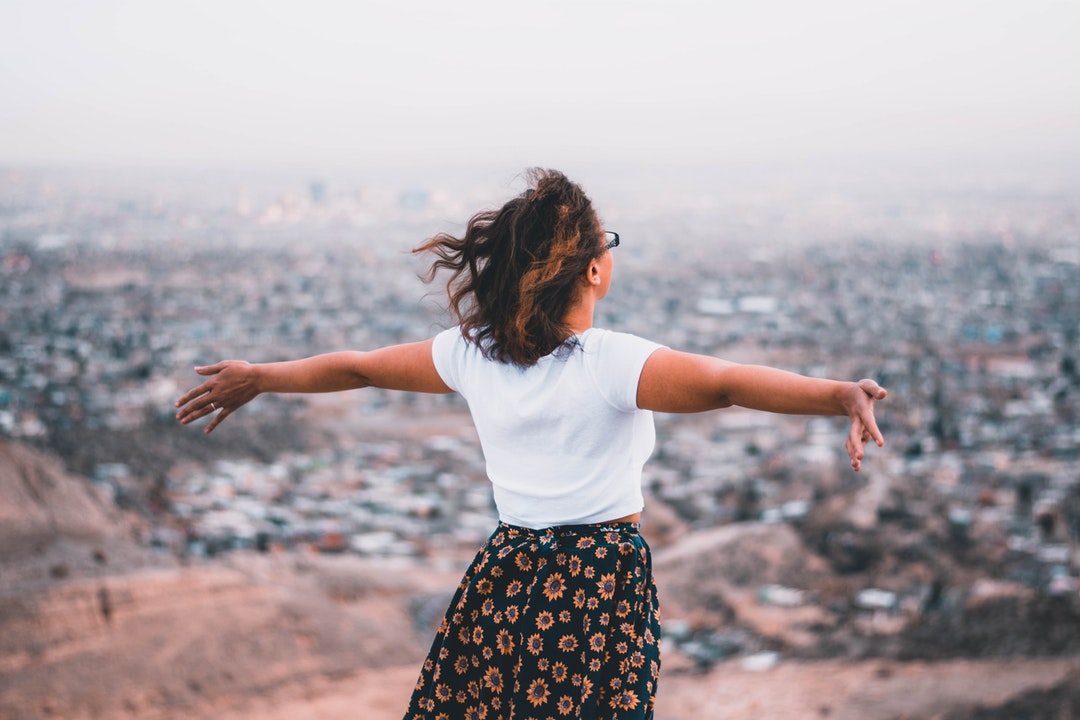 As my life's journey is to fully embrace and love myself fiercely, it has brought me to moments filled with all sorts of self-reflection.  I'm learning what it's like to be me, what fuels me, what doesn't, and how it feels in my own skin. Continually shaping and shedding unwanted layers of self and each time honing more into me – this wanderlust soul.
The universe is stretching me to find comfort in living literally hour by hour, moment by moment. Challenges constantly present themselves as instability in my sacred space of living, uncertainty and shifts in my career, patience buried within the uncontrollable shifting of plans, flux of new and old relationships as if they are series of births and deaths, fluidity in friendships, listening and honoring needs as they surface instead of preemptive self-coaching based on what used to work in the past, avoiding the destructive comparison traps, finding ease in living outside the norm of what surrounds me, choosing solitude over numbing, and learning to trust strength in partnership; this is life.
Mindfulness check: I'm still broken, triggered by others, and healing from trauma – I'm still exploring what sets my soul on fire and how to turn that into an income to financially support myself – I'm still blown away by the elegance of nature and oneness – I'm still learning to love myself and fearful of loving others even though it's my desire – I'm still learning to nurture my inner strength instead of running to where the "grass is greener" – I'm still all of this and more; what a stunningly complex life this is.
But truth is that everything is okay the moment I close my eyes, breathe, listen to that soul strengthening music or sounds of nature, and allow myself to feel all the feels. Everything becomes whole and perfect in those of moments of personal solitude. Going slower results in exponential growth and affirmations help remind me of this when my analytical brain is shouting at me to stop reflecting and apply to jobs with this precious free time.
But it's in the small reminders, like when I found cash on the street outside my house to pay for the coffee I couldn't afford in order to write at my local coffee shop this morning. These small and yet HUGE gifts from the universe manifest when we trust the process in walking the crooked path, and most importantly honor those whispers from the universe that tell us exactly what we need. It's been 2 months since I've taken the time to write, and my soul needed it. Writing fills me up, organizes my thoughts, coaches me to be better, heals my sometimes anxious body, and grounds me. It's a constant challenge to get out of our comfortable spaces, away from the distractions of life, close our eyes, breathe, listen to and honor what we need.
The beauty is in being and I'm constantly blown away by the simplicity in the complicated of all I am – this wanderlust soul.