Read the book based on the popular "real sex stories" series
here
.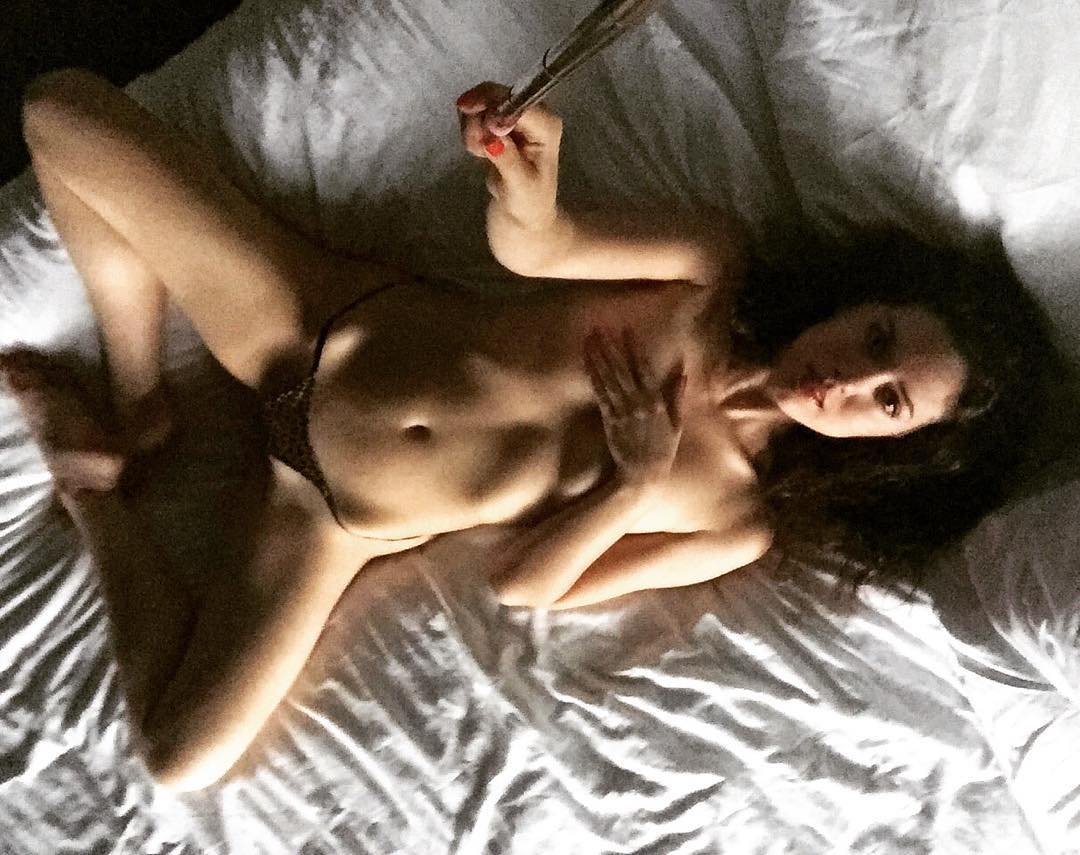 1. "When I told him I fantasized about restraints, he asked if I had any spare rope on hand. 'Of course,' I said, and then I tied him up and rode his cock like the sex jockey I am."
---
2. "It was a one-night stand, but an unforgettable one. She licked my balls like they were the best ice cream she'd ever tasted and fucked me like she'd been thirsting for my dick for decades and I didn't even know her name."
---
3. "I knew exactly why the professor stood behind the podium throughout his lecture and when he dismissed class, I stayed back, ripped my shirt open, and made the nerd's boner mine. I needed that 'A'."
---
4. "'I like it dirty,' she said, so I spanked her and twisted her nipples and fucked her in my sex swing, screaming the whole time that she was a cock-hungry slut. She liked it."
---
5. "Hearts aren't made to be broken, but beds are. That's why I banged her until the walls shook and the neighbors complained and the headboard snapped in half from the brute force of my dick plunging into her pussy again and again."
---
6. "She squeezed her pussy muscles and I could feel them tighten around the shaft of my cock and that was it. I was done."
---
7. "I could tell she wanted it all throughout dinner, the way she looked at me, eyes screaming 'Fuck me, baby.' We had sex three times in two hours and I gave her five orgasms, each one more mind-blowing than the last."
---
8. "He realized, when she leaned over, that the mounds of her giant breasts looked strikingly similar to her ass. Later, he chose the tits, pushing her breasts together as he poked his penis through the tight little tunnel of space between them."
---
9. "Every single week I bring a random guy back to my place, seduce him, and send him home aching for more. The only thing better than being fucked by a stranger is masturbating to the footage (I have a hidden camera) of the whole thing right after he leaves."
---
10. "She leaned in and kissed my neck then blew in my ear and grabbed my cock. We did it standing up, without even taking our clothes off, and it was hot as fuck."
---
11. "'Let's fuck first' she said as we headed out the door so we dropped everything and went to bed and I dove face first into her pussy and we had the best sex we'd had in months. As soon as she mounted me, I remembered just how much I love the sight of her jiggling titties."
---
12. "She was an animal and it was a wild night. She pulled my pants down and took me in her mouth until I begged her to fuck me and she complied."
---
13. "As the flight attendant strutted past me down the aisle, I salivated over the two faint lines of her underwear showing through her skin-tight uniform. Later, after I banged her in the bathroom at 30,000 feet, I tucked her panties in my back pocket so I could sniff them and jerk off later."
---
14. "I was desperate to sleep with the hot barista at my favorite coffee shop, so I asked her straight up if she was interested in sex. We fucked as soon as she got off from work like two long lost lovers aching to tear each other's clothes off."
---
15. "We agreed to meet under the big oak tree in the park one scorching summer night. By the time I got there she was lying naked on a blanket, so I followed her lead and we fucked like bunnies then stared at the stars for a brief pause before she mouthed me to erection again."
---
16. "The first time she slept over, I woke up sensing that someone was fondling my package, then tonguing the tip of my cock ever so gently. It was the best blowjob I ever got—the one that made me fall in love."
---
17. "He was my best friend's boyfriend but there was chemistry between us and if we didn't get sex out of our systems, I knew it would haunt us until we gave in. So I invited him over one night and we fucked each other like we needed it more than oxygen and it was amazing."
---
18. "She suggested porn so I showed her my favorite lesbian sex scene and it did the trick. Within minutes we were banging like two crazed horny 20-somethings, clawing at each other's naked flesh, then we called in a 'third' to join us."
---
19. "I was hitting on a hot bartender when she took the reins and told me to follow her to the bathroom right then, where she kneeled down and sucked me off. After swallowing every last drip of my come, she thanked me and went straight back to work."
---
20. "'Don't wait for me to come,' she said, but I wanted to get her off so I pumped and pumped and plunged my dick deeper inside her until she shrieked with orgasmic pleasure. I came right as she climaxed."
---
21. "As she massaged my dick under the table at dinner with her feet—first the right, then left—I could barely contain myself. We split off from the group the first chance we got, and had down and dirty sex on the terrace, hoping to be walked in on."
---
22. "She asked me whether I liked it and got angry when I took a minute to think. I was in a trance because her pussy was that delicious, I eventually explained."
---
23. "When my virgin girlfriend finally whispered, 'I'm ready,' I didn't waste a second. I grabbed her by the hand, led her to an empty supplies closet in the north wing of school and plunged my rock hard teenaged dick inside her."
---
24. "I popped a Viagra and it worked like a charm. First, I took her from behind on the living room floor, then we fucked in the closet, then I scooped her up into my arms so we could do it, reverse cowgirl style, in the comfort of our shared bed."
---
25. "She came. I left."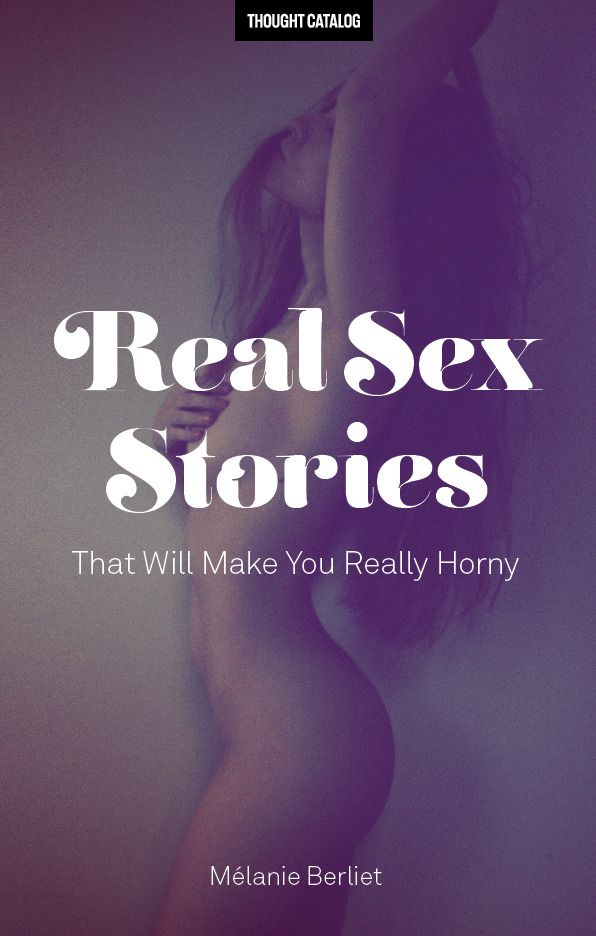 Read more writing like this in Mélanie Berliet's book Real Sex Stories That Will Make You Really Horny here.