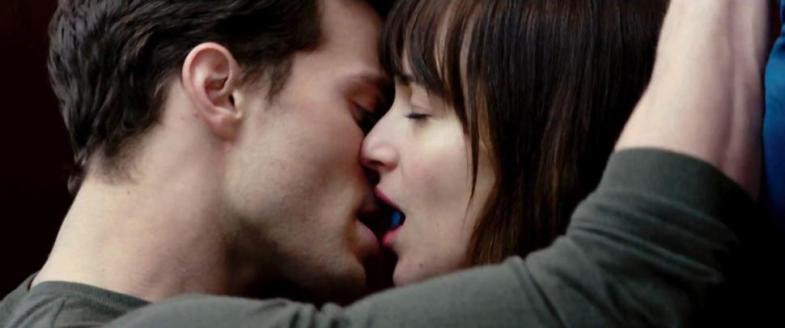 In the last few years, thanks to E.L. James' infectious Fifty Shades Of Grey series, more and more people have become aware of BDSM, a collection of sexual practices including bondage, discipline, domination, submission, sadism, and masochism. What was once a fetish discussed mostly in hushed tones—or not at all—is now considered acceptable by an impressively large proportion of the mainstream. And that's great! Many BDSM devotees are happy to welcome the curious into their ranks, hoping to strip a previously under-represented set of sensual behaviors of its stigma.
The problem is that a lot has been lost in the process of tailoring BDSM to fit into a narrative that's appealing to the masses. It goes without saying that the creators of fictional books and films are entitled to take creative liberties in crafting entertaining stories. Still, misrepresentations of BDSM should be taken seriously. Because when people enter into a kink dynamic involving complicated toys, restraints, and devices with the potential for causing pain, misunderstandings can lead to real danger. Below are five totally inaccurate things about BDSM put forth by Fifty Shades.
1. Kinky desires are the product of past troubles.
Fifty Shades' Christian Grey is a crazy successful, self-made businessman whose penchant for BDSM is explained in the context of his traumatic childhood. Grey's mother turned tricks and suffered regular abuse at the hands of her pimp until her son reached age four, at which point she committed suicide. Bits and pieces of Grey's past are revealed as he courts the young Anastasia Steele, as if it weren't acceptable to have such carnal desires unless terrible early life circumstances guided you there.
The problem with mainstream media's tendency to cast BDSMers as emotionally damaged is that this sweeping generalization couldn't be farther from the truth. In reality, studies demonstrate that people who engage in kinky play regularly score higher than their "vanilla" sex counterparts on factors associated with mental health.
2. Successful people like to dominate.
E.L. James could not have written a character less likely to dominate in the bedroom than Christian Grey. The truth is that BDSM is often a way for people in positions of power to relinquish the weight of responsibility associated with exerting control in their day-to-day lives. For this reason, many male and female C-level executives gravitate to the submissive role. The high-powered set wants to be dominated because there's something inherently satisfying about the change in pace. The concept of role reversal, which is frequently cited as the root of BDSM's potential psychological rewards, is entirely dismissed by Fifty Shades.
3. BDSM is primarily about pain.
Another misconception one absorbs from reading or watching Fifty Shades is that BDSM is primarily about pain. Grey's personal dungeon is actually named The Red Room of Pain. But BDSM is, above all, about a power exchange that is equally fulfilling to both parties—dominant and submissive. If executed correctly, the spiritual aspects of BDSM overshadow the physical. There are even BDSM practitioners who choose not to incorporate pain at all.
4. Kinky play necessarily leads to sex.
One of the central plot points in Fifty Shades is the loss of young Anastasia's virginity, so it's safe to say that sex is in the spotlight throughout this tall tale. But as with pain, the sexual component of BDSM is far less significant than the emotional and psychological aspects. There are many professional dominatrixes whose services do not include intercourse because penetration isn't essential to achieving the desired end.
5. Consent isn't all that big of a deal.
Many BDSMers pride themselves on their commitment to the standard Safe, Sane, and Consensual (SSC) code of conduct. When BDSM is practiced by responsible parties, the first step is to agree upon a series of exact terms that will define the sensual relationship. Things like safe words and "hard" and "soft" limits are articulated, and many specific, clarifying questions are asked so that the risk of miscommunication in the heat of the act is all but diminished. This comprehensive back-and-forth can take up to several weeks, but Fifty Shades recklessly glosses over this important process.
To understand what it looks like when consent is shelved in the name of dramatic effect, watch the official Fifty Shades trailer. "I don't know if I can be with him the way that he needs me to," says Steele in voice over. Cut to Steele, who is blindfolded and handcuffed as Grey glides the tassels of a flogger up and down her naked body.