So you're thinking of going Vegan? Pretty bold choice, my friend. If you're like me, and just woke up one day and decided it was a good day to become a vegan, try not to be too surprised when your plan goes off the rails. In the meantime, check out these 10 tips for toeing the waters of vegetarianism AND veganism to get you started.
1. Fête with Feta
If you're anything like me, the thought of a life without cheese is a dark, dismal one. A word from the wise? Go easy on yourself! To work toward less dairy, focus on small amounts of crumblier cheeses, like feta and goat cheese (AKA, the best cheeses). You can work your back from this whenever you feel ready.
2. Avo-can-I-have-some-more?
Eat ALLLL the avocado. It's so great! Not only is avocado delicious, it does double duty as multi-use food. Use avocado in place of things like butter and cream, slice it up in your salads, mix it with some marinara sauce, put it in your cookies, mash it into your sweet potatoes, or dice it up with your morning scramble–egg or otherwise.
3. Add color
When it comes to keeping meatless meals interesting, the brighter your plate, the better! Try adding a little purple to your plate whenever possible (these foods usually pack a hefty flavor punch). Not sure where to get something purple? Start with things like baby purple potatoes, grapes, and blackberries, and get adventurous with things like beets, eggplant, cabbage, figs, peppers, and elderberries.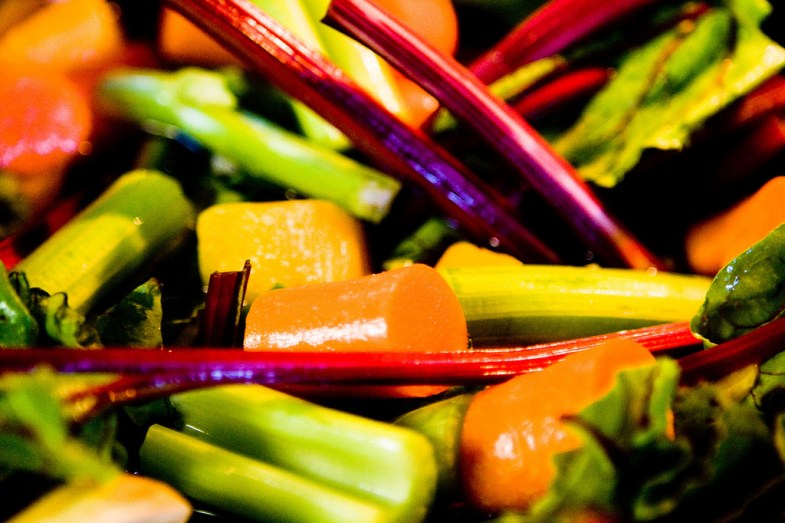 4. Know your spices!
One of my favorite go-to spices for meatless meals is curry. Many ethnic cuisines are traditionally meatless on their own, and feature different variations of curry. Try your hand at a meatless Indian, Ethiopian, or Himalayan dish and be wowed by the full flavor afforded by the spices in the recipe. Other great spices to work with include cumin, dill, and nutmeg.
5. Take substitution over multiplication
If you're reeeeally attached to certain things, rather than add in a bunch of shit you don't like (raw broccoli? No thanks), substitute! I'm a big fan of tempeh and tofu in certain dishes– especially in stir fry and sauces. Lentils and beans also make for great ground beef substitutes.
6. Remember what you like
Nothing is going to taste as good to you as what you know you like. Period. Rather than try to force yourself into an entirely new palette preference, find ways to bring out the more natural aspects of flavors you already love. If you're a huge fan of homemade chili during the winter months (like me), try a bean and veggie-heavy chili made 3 way style: kidney beans, black beans, white beans, lentils, bell peppers, green chilies, onions, spaghetti, tomatoes, okra, served piping hot with cheese (or vegan Daiya cheese) sprinkles and corn bread. DELISH!
7. Don't skimp on dessert
Thinking of cutting back on the sweets, too? Easy there, killer! One thing at a time! Reward yourself for your awesome culinary adventurousness with a warm cookie and a scoop of ice cream (regular or vegan). I mean, if you're into that whole unbelievably delicious, mouthgasmic, too good to give up kind of thing…
8. Make your own rules
If you're not sold on veganism or vegetarianism, start with pescetarianism! Fish is loaded with healthy proteins and vitamins, and can do a ton to spice up your meals. Even better– maybe vegetarianism is a one or two day a week thing for you. Pick a plan that makes sense with your lifestyle, and start enjoying all the tasty beauty mother nature has to offer.
9. Share recipes
One of the best ways to understand the food you eat is to prepare it yourself. If you're not quite a Martha Stewart in the making, invite over a friend who is and cook together. Bonus points if they're a veg-head already.
10. When in doubt, make pizza
Pizza is one of the greatest comfort foods, and it translates really well into your soon-to-be perfect slice of vegetarian or vegan pie. Grab an easy pie crust recipe [http://allrecipes.com/recipe/quick-and-easy-pizza-crust/], swish around your sauce of choice, and add toppings. If you're making a vegan pizza, try adding hummus to the crust for a creamier, cheese-ish bite. Go heavy on the veggies and you're good to go!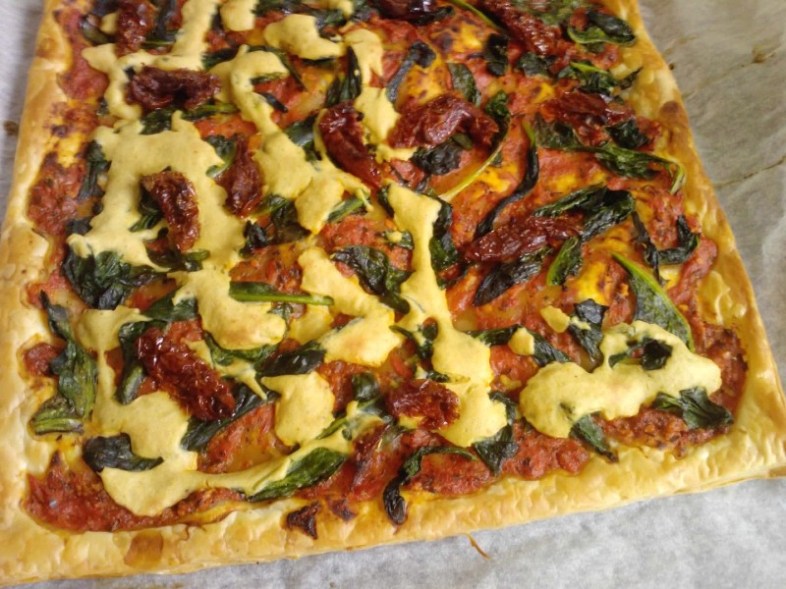 Time to unleash your inner vegetarian!