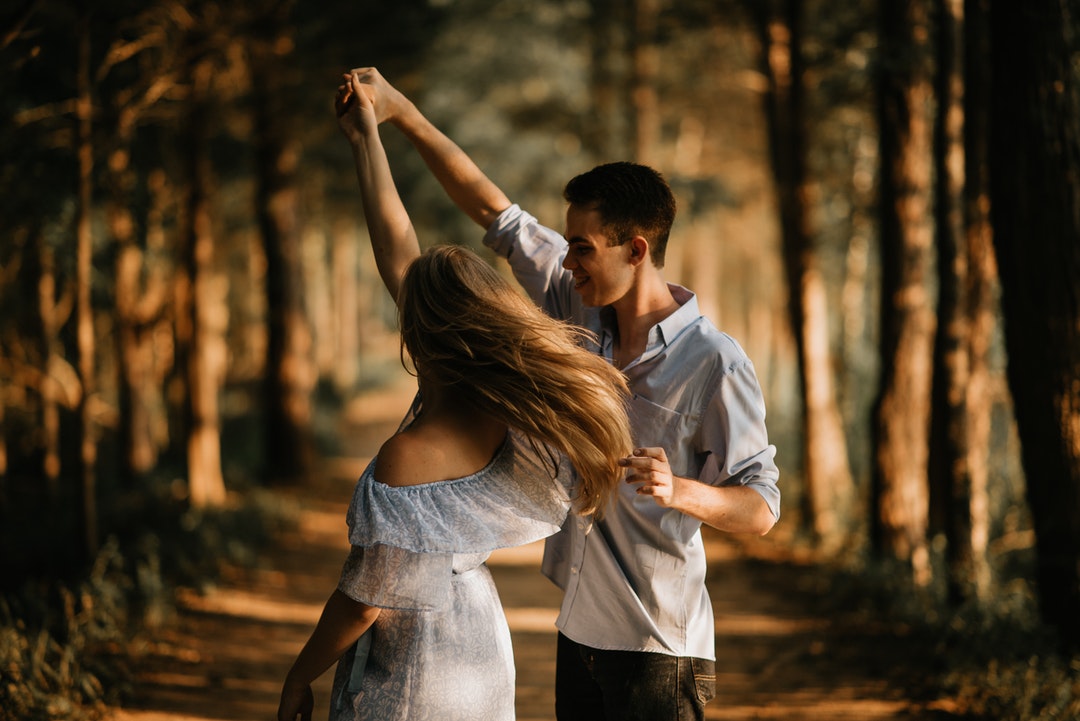 She was dancing like everyone was watching.
My niece loves to dance. She hears music and just immediately starts swaying.
Actually, it's more like a wiggle – and it's the cutest thing in the world. She loves the music, and she loves how her parents, and all of her aunts and uncles, and grandparents, and cousins delight in her dancing.
She giggles. We giggle. The room fills with love and laughter. The delight is palpable.
This can continue for hours, and it usually does.
She was dancing like nobody was watching.
I was taking a late night train. It was a travel day. It was cold and windy on the platform. And there was this older lady, headphones on, rockin' out to whatever music was coming into her head.
I'm talking full fledged dancing. I couldn't help it – I just stood and stared for a bit. It's a beautiful thing to see such uninhibited joy. She didn't care that people were watching – I'm pretty sure she didn't even notice.
It was just her and her music on that platform, her and her music against the world. The delight was palpable.
Dance like nobody is watching.
It's a quaint little phrase I've heard since my childhood, politely stenciled on walls and etched in greeting cards.
But what does it really mean?
When we're younger, we're expected to dance for everyone. We delight in the connection of attention. We seek the praise of our parents and loved ones with unabashed determination.
And then we get older, and we start to care what our dancing looks like to others. We shrink ourselves to become a smaller version of what we once were, and cram ourselves into the molds that the world tells us we're supposed to morph into – and we lose that delight.
And it breaks my heart.
I hope you fight for your delight.
I hope you recognize that there is no mold for you.
I hope you find the moments of laughter when you need it, and solace when you seek it.
And whether you dance like everyone's watching, or you dance like nobody's watching…I just hope you dance.