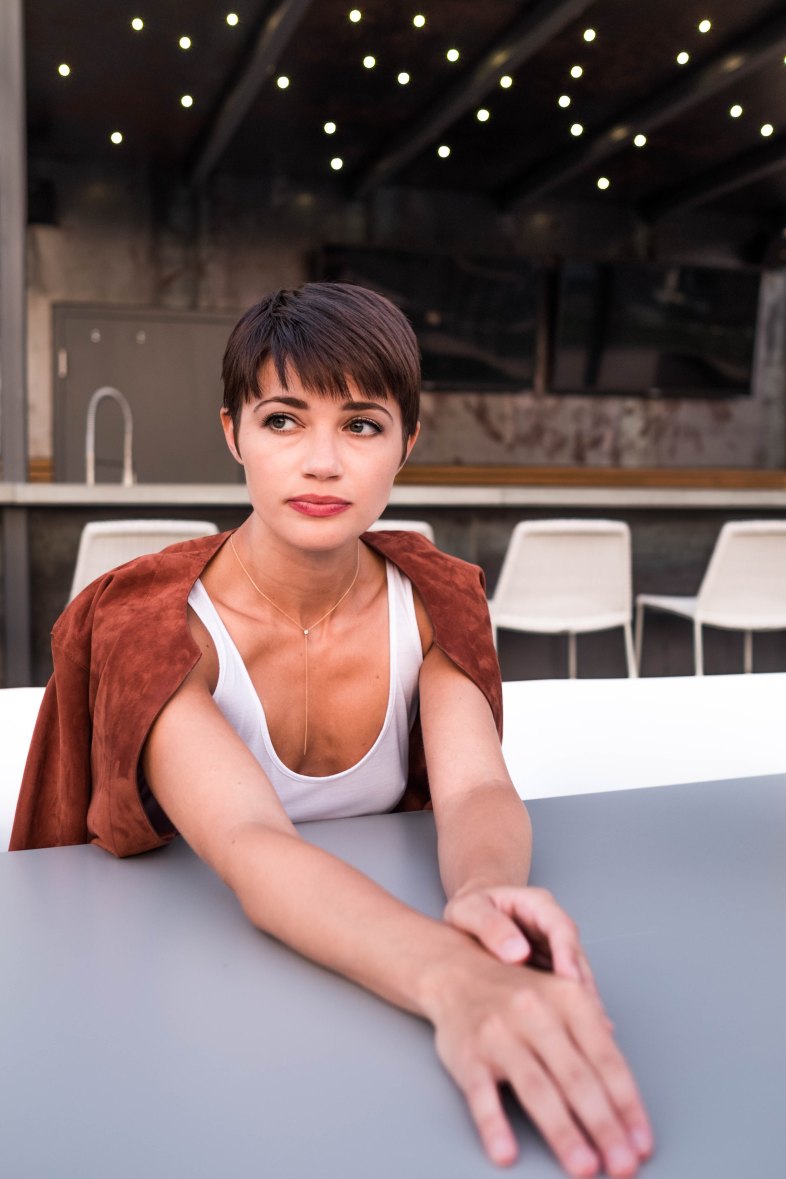 She just wants you to know you were significant to her.
In the grand scheme of things, you played a big part in helping her see past the last year and a half. When her life did a complete 180 and the definition of trust was rewritten for her.
You helped her see she was not alone in her experiences and that there will be others out there. Thank you for your sensitivity with her vulnerability.
As she told you, it had been quite sometime since she had considered getting to know someone.
Over the six months of getting to know each other, she came to appreciate your honesty and sense of humour.
Helping you move and being there for your version of the transition she herself had just experienced, had, in her mind, created a bond not everyone shares.
She's sorry for the shit-show of a night you two had. Your friendship was definitely something she wanted to maintain before she let my emotions get the best of her.
She's still hurting from her last relationship and doesn't know how to handle it.
She told you some things she hasn't even told her best friends. Things her body is still feeling affects from.
She shouldn't have been on Tinder and she's sorry for how she treated you. She is so glad she met you though.
You're respectful and incredibly charming.
She wanted to send you this to show you that she knows this is completely her own issue.
She really appreciates the time you took with her. Her confidence was never really there and her personality a little dampened. Just goes to show there is always more to the story.