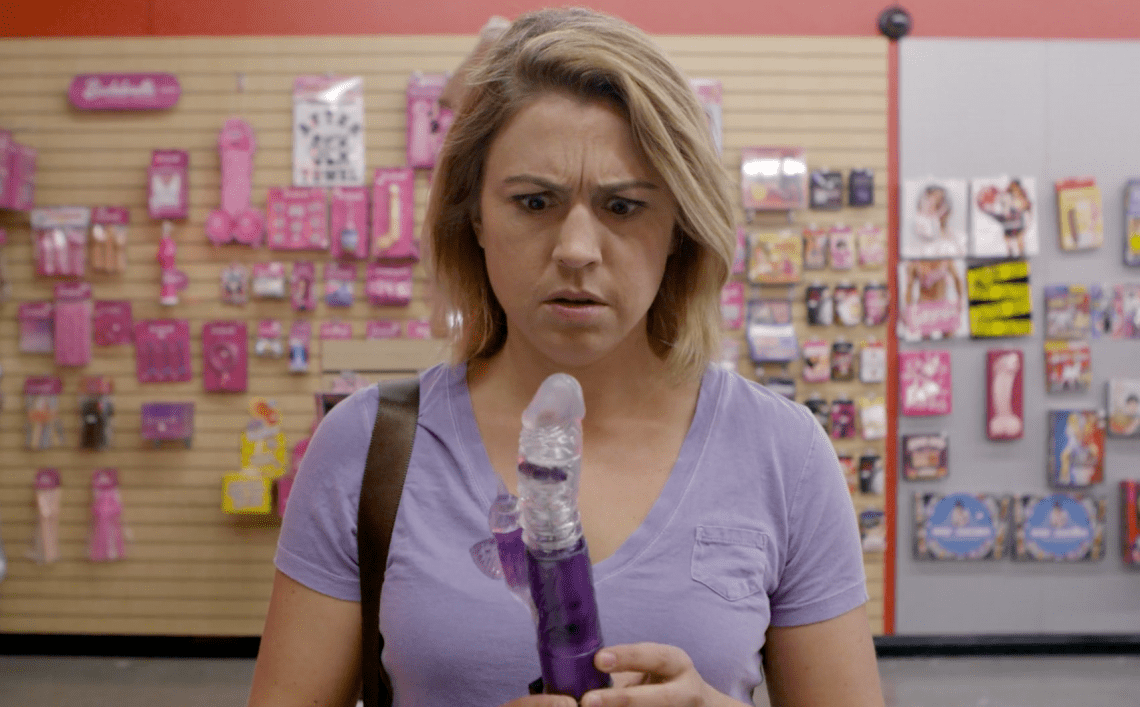 1. It feels good!
It seems obvious to indulge in what feels good, but unlike many "feel good" activities, self-love is pleasure without a price! No fees, no STDs, no calories, no baby scares, no pesky hangover… When's the last time you heard of anything that gives you peak pleasure without some sort of obligation, be it a relationship with another person or a subscription to a business? It's safe, fun and FREE.
2. It makes you feel good about yourself.
Self-pleasuring has been linked with high self-esteem and better body image. You can say self-affirmations until you're blue in the face, but a quick session of physical self-love will boost your self-esteem, which only leads to more good things.
3. It makes partnered sex better!
Knowing your body and how to bring yourself to orgasm makes you more comfortable with partnered sex in general. (Read: it makes you better at sex.) And it's the best way to discover new and more profound turn-ons that you can incorporate with your partner(s). (Read: it makes sex more fun for you.) In fact, studies indicate that people with spouses or living with their significant others actually masturbate more than singles do. And why not? If it keeps your sex life more adventurous and fresh, of course couples need to do it too. Your willingness to explore your own body and bring yourself to orgasm correlates directly with your willingness to explore with your partner and have orgasms together. So get to it!
4. No FOMO, baby.
Sure you can orgasm from clitoral stimulation, but there are other ways to orgasm and self-exploration is a good way to find them. Just think of all the freaky fun ways to orgasm that you are missing out on. Now think of the ways that you can't even think of…so much FOMO!
5. No one is watching.
It's just you, your hand, maybe a little lube and cute little vibrating friend…there is NO JUDGMENT. You can indulge your weirdest, darkest fantasies without any shame or fear of judgement because you are the only one participating. Let your creativity and imagination run wild! You know that saying…"Jerk off like nobody's watching."
6. IT'S FEMINIST!
Do your part to close the gender gap! Women are less likely to try masturbation than men — and when it comes to routine masturbation (2-3 times per week) there is a large gender gap (7.9% of women vs 23.4% men) This is a gender gap we can close all on our own! So if you can't do it for yourself do it for your gender!
7. It's the good kind of selfish.
As women, we tend to be you really good at taking care of other peoples needs — be it our partners, our kids, our parents, or our friends. But what about us? This is time where no one else matters except for you. You can take your sweet time or go as fast as you like. You are calling all the shots. You are the person you are answering to. Enjoy it!
8 It releases stress!
To tune into a sexual experience you have to tune out of the areas of your brain involved with stress. In your fantasies, there's no overflowing inbox, or demanding boss, or piles of dirty laundry..I mean unless that's your thing;)
9. It's National Masturbation Month!
There's no better time to start flicking the bean.
Never tried it before? You're not alone! 34% of 18-19 year old women had never tried masturbating. I, myself, waited until I was 26 years old to get jiggy with myself (!!!!) — and when I finally did, it changed my life so much that I made a short film about it.
[vimeo 204096530 w=640 h=360]
So, here's a self-love reminder: EVERYBODY DOES IT.