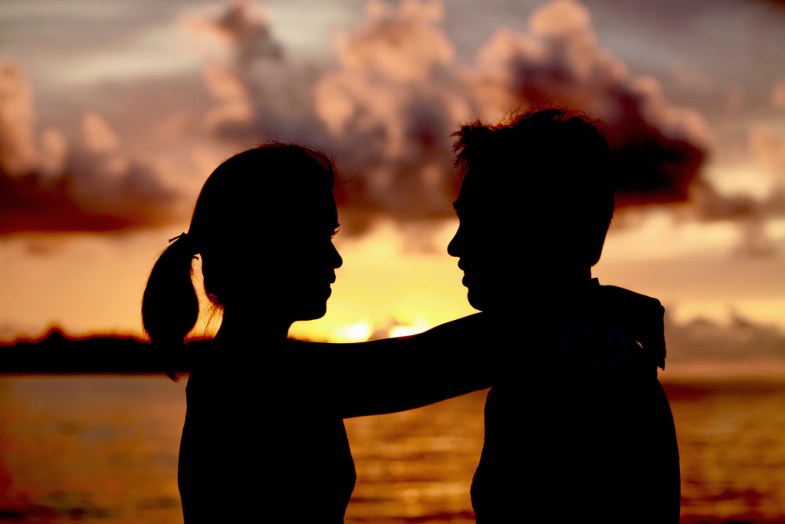 Why do you keep making love so complicated? It's meant to be EASY, silly!
Love is a complex yet simple emotion and it mirrors who you are inside. How difficult or easy you find "love" depends on one thing: you and you alone.
If you don't understand love, or more specifically: unconditional love, and it seems like a maze and you're lacking a map to navigate it, keep reading. Once you begin to understand love truly, deeply and completely … you'll happily realize that absolutely nothing is simpler.
Here's the thing: love is meant to be given away freely, without any rules or conditions. It must survive the challenges of a relationship and bloom in its own time. It can't be bound by the dynamics of "convenience" created by your own relationship.
But if you let it flow, unbound and free, you'll amplify the quality of your love ten-fold.
Struggling to know where to begin? Here are three ways to show unconditional love that will amaze you in their ability to vastly improve your relationships:
1. Time and attention are priceless gifts—be generous.
Make eye contact; soften your gaze while listening to your spouse and kids. Make sure your body language is open, never closed off (don't cross your arms).
Hold their hand if you can and rub their back if they get emotional. Make them sit next to you so they feel heard. Most importantly, let them pour their heart out before you start to speak. Listening is an art and so is responding.
2. Smile often and easily.
A smile can open the rusted-shut doors of communication and melt the hardest of hearts. Really, no one can ever have enough of it.
The more you smile, the more your spouse or child will feel confident to approach you with their deepest fears, doubts and insecurities. Your warm, open smile lets them know you are not going to judge them.
Abandoning judgement is the most beautiful way to say "I love you."
3. Being sensitive to other's needs.
Show others you care by surprising them often and going out of your way for them—and not just when they're sick or tired.
Do the dishes. Wake up early and drop the kids off at school. Do the laundry. Book tickets for a movie night. Order their favorite takeout. Put on her favorite song. Treat him with a mug of hot coffee or tea when he's in the mood to laze around.
Surprising your spouse and kids on a regular basis is a precious way to show unconditional love.
When you understand that love is simply meant to be felt and experienced—you'll realize that pain disappears and is replaced with calmness and peace.
Love is meant to be given freely and received as graciously as it is given.
Unconditional love, compassion, kindness and empathy are the paths to any soul. Your highest calling as a human should be to find these paths and open the doors to the hearts of the ones you love most in your life.
A world without unconditional love will be too cold and harsh to survive. And wouldn't last very long!

This post originally appeared at YourTango.