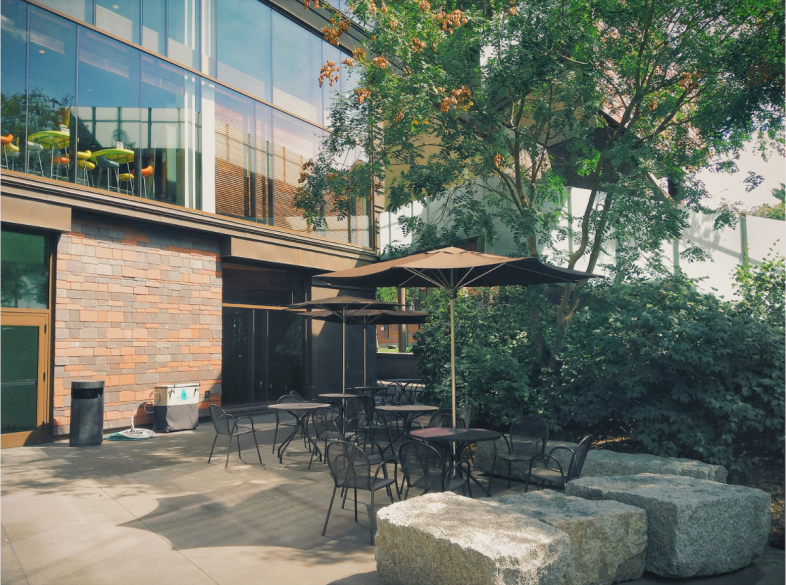 College- the word in itself brings up fun memories, cocktail parties, class bunks, sleepovers topped with martinis, sigh! But that was not the case with me. Though my college experience taught me what no other person or institution could teach me, it still wasn't the best time of my life. In fact, the worst as I can imagine! But it's the only thing I will owe to, if I ever hit depression again (Yes, I was depressed during the entire year!)
The reason I can talk about it right now in such a snarky and laid back viewpoint is because of my college life. Let's rewind up a little. I wanted to get into an architectural college after graduating from school. I did get into two of them- one being five minutes away from my home and one being fifty minutes (sometimes more than two hours due to heavy traffic) away from my home. I chose the latter one. Why? Because it was 18 years old and was located in a posh locality. The only drawback was that it had a pea-sized campus and an intake of only 60 students per batch. But that didn't seem like a drawback back then. After all I was going there just to be an architect, right?
Well, wrong. Not only did it have a really small campus, but also really small minds. Since the students were all from the 'rich spoilt kids' society, everyone's business became everyone's business. There were new gossips every other day in college and the fact that I didn't socialize with them or took interest in their childish activities made me the centre of their jokes. By the end of the year, almost everyone in my batch hated me. That's because I had majority of my friends outside the college, and because I didn't associate or try to fit in. Of course I didn't try to fit in; their idea of fun was to upload stupid best friend snapchat stories with the people they hated!
Since I never believed in faking around my happiness, I only concentrated on getting a good degree. The more I did that, the more they treated me like shit. It was impossible for me to miss a class because no one would tell me anything about what I missed, no one would have lunch with me, they'd mock me in class and make fun of me on the whatsapp class group and lest I talk back, everyone would gang up against me, and if a class would get cancelled, no one would inform me and I would get to know about it only after getting to college, traveling for more than an hour. With each day, it was getting worse and worse. I would cry myself to bed wondering how on earth was I going to survive here for the next four years of my life. I thought of changing my college because I had no reason to go to college anymore, which too was so far. I woke up every morning feeling numb and got to bed every night mentally exhausted. Still, I had to mentally prepare myself. I wasn't a quitter. I cannot just leave like this because I had no friends in college, right? But what I failed to see back then was that I was so afraid of calling myself a quitter that I didn't realize that it wasn't just a matter of not having friends in college, but of me being emotionally abused by my peers, the fact that I was going to get my undergrad college life only once in this lifetime and that I was throwing away five years in a place I wasn't happy in, just because I couldn't handle bruising my ego and my decisions.
All this never clicked in until I got a phone call from the college near my place. Apparently, I had discussed the idea of migration with one of their students and she had informed the office and they called me because they had a vacant spot in the second year. I said no. Unbelievable, right? Well, I just couldn't handle being a quitter.
So I continued my regular college and during one of the crits, my design teacher asked me, "Why are you always in a corner?" He thought that something was wrong with me and that I was a loner! That moment I stormed out of my class and called my mother to get me out of here.
It's been a month in my new college. It's big here and there are about 200 students per batch. I love it here. And for the record, I didn't quit. I fought, I fought till the very end. But then I realized that this battle was just not worth it.