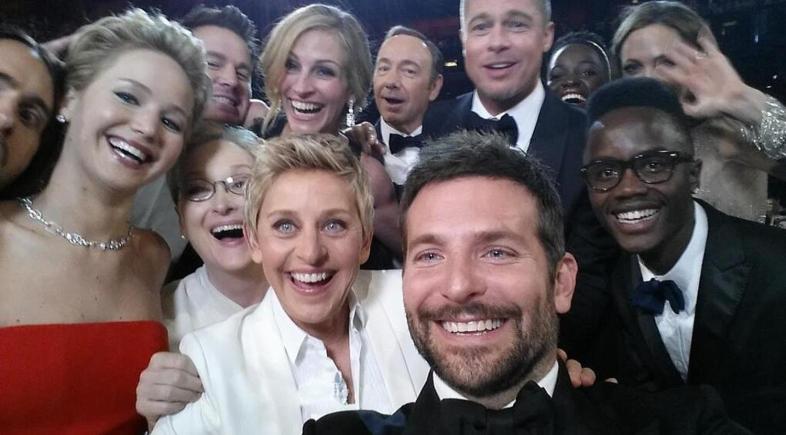 When we were kids, 2014 was just "the future." An unexplained, far off time that would never actually come into existence.
And then it did.
And now it's almost over.
A clean slate is right around the corner. As we wrap up our year and take inventory of memories and experiences, our excitement often wavers. For all that we've accomplished, there's always a goal left unachieved. Or there's a goal we achieved only to find it wasn't what we wanted. (Or maybe you killed it this year, in which case, cheers to you.)
Regardless of which category you fall into, here's proof that 2014 didn't just pass us by. Turns out, a lot happened.
President Obama issued an executive order and appeared on Between Two Ferns this year.
Among its new 2014 entries, the AP Stylebook added the words "buffalo wings" and "vegan."
In 2014, Megan Trainer brought booty back, eight years after JT brought sexy back.
2014 is the year the CDC gave us an ineffective flu shot.
In October, we put our social lives on hold because Gilmore Girls came to Netflix.
The cronut celebrated its 1st birthday.
Bob Dylan turned 73. Britney Spears turned 33.
Brad and Angelina got married. Ryan Gosling became a father.
2014 is the year that Girl Scout cookie sales went online.
The Best Ad was Anna Kendrick's Super Bowl commercial.
A petition to add a taco to the iPhone emoji list circulated.
Victoria's Secret manufactured "I Woke Up Like This" panties.
Oregon, Alaska and the District of Columbia all legalized Marijuana for those over 21 in the 2014 midterms.
The Dems lost the Senate. The Palin family got into a bar fight.
We lost Robin Williams, Phillip Seymour Hoffman and 298 lives on Malaysia Airlines Flight #17.
Germany won the 2014 World Cup in Brazil.
This year, Whole Foods tried to sell collard greens as "the new kale."
Everyone started 3D printing… everything.
In March, Ellen DeGeneres ordered pizza at the Oscar's. Brad Pitt handed out the plates and napkins.
The first iPhone came out 7 years ago. 9/11 happened 13 years ago. The game "Bop-It!" was released 18 years ago and yes, you can still buy it on Amazon. The first episode of "Friends" aired 20 years ago.
What happened to you in 2014? This was the year I moved from upstate New York to Los Angeles. In true L.A. fashion, it was also the year I partied with Leo DiCaprio and Lukas Haas. (And contrary to the rumors, they were perfect gentlemen.)
My father learned the word "selfie" this year and my mother learned how to edit a Wikipedia page. My grandfather celebrated his 96th birthday.
What did you celebrate? What milestones appeared? What challenges did you encounter?
Maybe this wasn't the year we figured it all out, but we learned something about ourselves, and something about the rest of the world.
Find light in 2014, whether you got your dream job, or got turned down for your dream job. Making it through is a triumph in itself. Celebrate the moments that shaped us and brought us here to the portal of 2015. Have your way with the coming year.