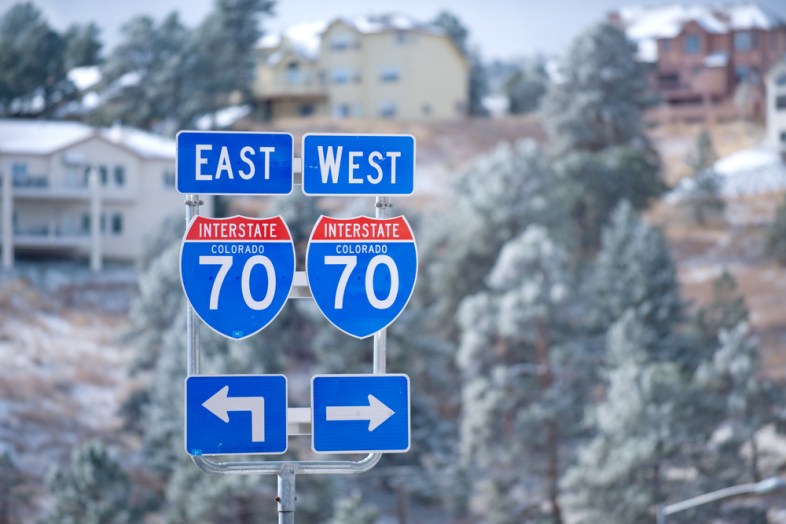 Living in California is great. Really, it is. The beaches. The hiking. The ability to wear ripped jeans to work. But when you're from the East Coast, some things will just never measure up. Here are a few things you'll miss most.
1. THE FALL.
OK, seriously now. Where's the foliage? Where's the cider? And what do you mean we have to drive two hours away to go apple-picking? It's hard to accept the 90-degree weather when you're picking out pumpkin beer at the grocery store.
2. Staying inside all day because it's too cold to do anything.
You moved to Cali because you can enjoy the outdoors all year 'round and go to the beach in December. But remember those frigid days where you'd stay inside and watch it snow? Remember when you blew off all your plans, made hot cocoa, wrapped yourself up in a blanket, and binge-watched House of Cards? It's hard not to miss that.
3. Dunkin' Donuts (or your equivalent local chain).
There's something comforting about seeing Dunkin' Donuts WAY too much. And yes, we just got a DD in Santa Monica, and there's one in San Diego. But it's not about one novelty store that has a line out the door. It's about that classic double-brewed smell you catch when you're passing a DD on the way to the subway.
4. Historical buildings (and history in general).
Everything on the West Coast is so new compared to the rest of the country. It's not that you were hoping to show up and find Haussmann buildings and have someone lecture you about the defenestration of Prague. But there's something comforting about those colonial-style bricks in Philly and the New England states. Stucco just doesn't cut it.
5. Sarcasm.
And just general brusqueness. The sun shines in California and the sunny attitude matches the weather. And that's lovely. But you occasionally find yourself feeling that your sarcasm is falling flat, and you want someone to appreciate it. Or better, you want them to argue with you. I miss that.