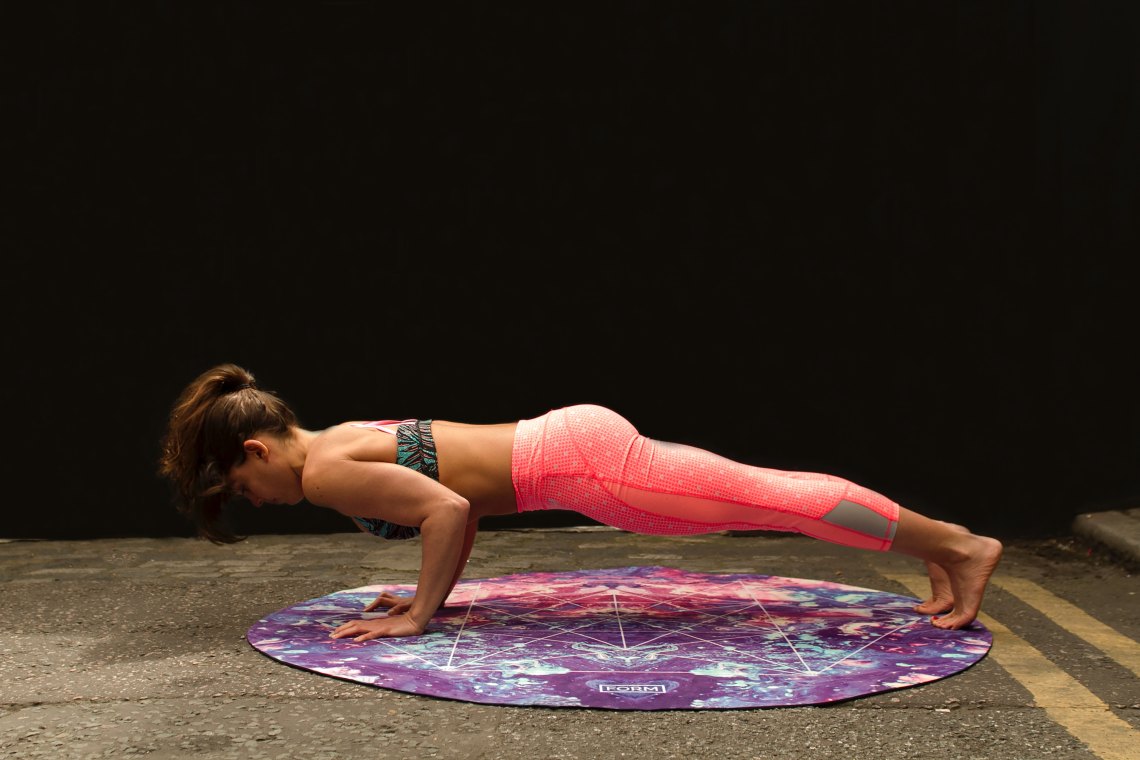 Sticking to an exercise regimen has never been one of my specialities. Saying I'll stick to them, however – that's something that I always get behind. This time, though, I wanted things to be different. I had been wanting to get back into working out, but have trouble going to the gym because I feel like I never fully understand how the equipment works or how best to lift weights in a manner that won't injure myself. I need people to show me how to do the workout, but being a 22-year old who doesn't have the income to pay for a personal trainer, I turned to YouTube.
Numerous friends had told me that they do pilates as their workout. Unsure of what all that entailed, I searched for videos on YouTube. One of the first ones to pop up was "The Ultimate PIlates 21 Day Challenge / Define Your Abs & Booty" by the YouTuber "Boho Beautiful."  Thinking, 'hey, I could use a little more overall muscle to my abs and booty,' I read through what the challenge entailed and accepted it. To supplement it, I also found an arm workout by a popular pilates blogger who goes by the name "Blogilates" on YouTube. I had done her quick 6-minute arm workout videos in the past and knew that they would be the perfect addition to this challenge, as I also wanted to tone my arms and gain some muscle.
Geared up and ready to prove to myself that I could do this, that I could exercise for 21-days straight, I grabbed my yoga mat (that was new for months and still hadn't been used yet!) and set to work.
Day 1 was rough. I could barely do some of the moves, and I had to pause the videos a few times to let my muscles relax and breathing return to normal. I finished the workout, but in the back of my head thought, "Am I really going to keep this up for 21 days?"
Well, 21 days later and I sure have. As I write this, I prepare to do my final workout of this video challenge. Throughout the past few weeks, I've really tested myself. I woke up extra early on some days before the sunrise, just to make sure I got my workout in before work. I'm not much of a morning person so doing that alone was proof to myself of how seriously I was taking this challenge. Other times, I would come home exhausted from errands or a long shift at work, and still forced myself to sit down and take the time to workout.
In the midst of it all, I learned to enjoy what I was doing. In fact, I looked forward to my exercises. During some very stressful days, it was the only thing that calmed me down and cleared my head. The focus I put on the routines helped ease the focus I was putting on minuscule problems I was having. It also helped me think more clearly when I needed to make decisions and wasn't in a great mindset. Overall, it helped me feel more centered, more self-aware, and more confident in myself. I never thought exercise would really help me achieve that mentality, even though I heard other people say these same exact things numerous times. Not only that, but I definitely do feel more fit and toned than I did before. In fact, I tried on a dress this morning that was a little snug when trying to zip previously but now zips with ease. Score!
And so, the saying is true. 21 days does create a habit and I'm now ready to begin my next pilates challenge. Still by the YouTuber "Boho Beautiful," this one is called "Pilates 21 Day Challenge / Full Body Workout for Results." I put my abs, booty and arms to the test these past few weeks and I'm ready to see if my entire body can take the challenge! I'll probably take a few days off between the end of the one challenge and beginning of the other, but I'm going to supplement these days with yoga to prepare myself.