Forget the haunted house put on by your high school. The walls of these real-life murder houses witnessed some of the most brutal killings in American history. Several of the homicides remain unsolved, and some residents claim restless spirits still haunt the grounds. So step on in, if you dare…
9. THE AMITYVILLE HORROR HOUSE
112 OCEAN AVE, AMITYVILLE, NY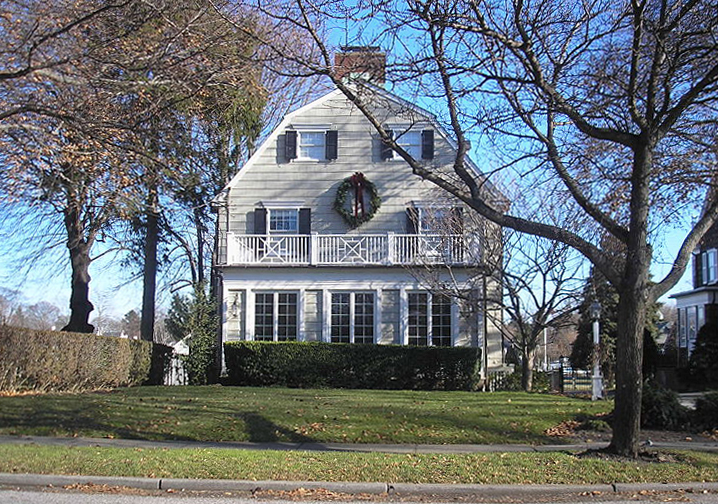 Note to first-time home buyers: when the deal is too good, start asking questions. In 1975, George and Kathy Lutz bought this sprawling Dutch Colonial on the south shore of Long Island at a bargain rate. The reason for the discounted price tag? Just 13 months earlier, previous resident Ronald "Butch" DeFeo slaughtered his parents and four younger siblings while they slept in their beds. It didn't take long for the weirdness to begin – demonic voices, oozing walls, cloven hoof prints in the snow. The Lutz family lasted just two months before fleeing 112 Ocean Avenue in the night.
8. THE HEX MURDER HOUSE
REHMEYERS HOLLOW RD, SHREWSBURY, PA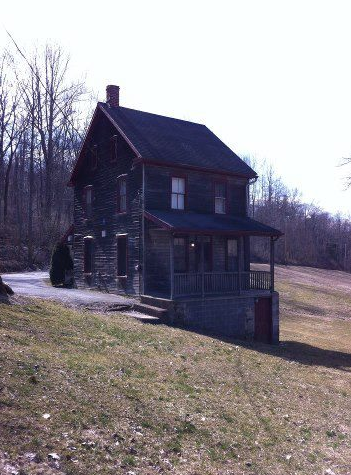 In 1928, John Blymire was convinced a reclusive neighbor named Nelson Rehmeyer had put a hex upon him. Believing the only way to break the curse was to track down Rehmeyer's spell book and set it ablaze, Blymire rallied two buddies for a late-night visit. While the gang never found the book, they did find Rehmeyer – whom they murdered and mutilated before setting his body on fire. In 2007, an effort was made to open the Hex House to the public, but the plan was eventually scrapped.
7. MOORE FAMILY AXE MURDER HOUSE
508 E 2ND ST, VILLISCA, IA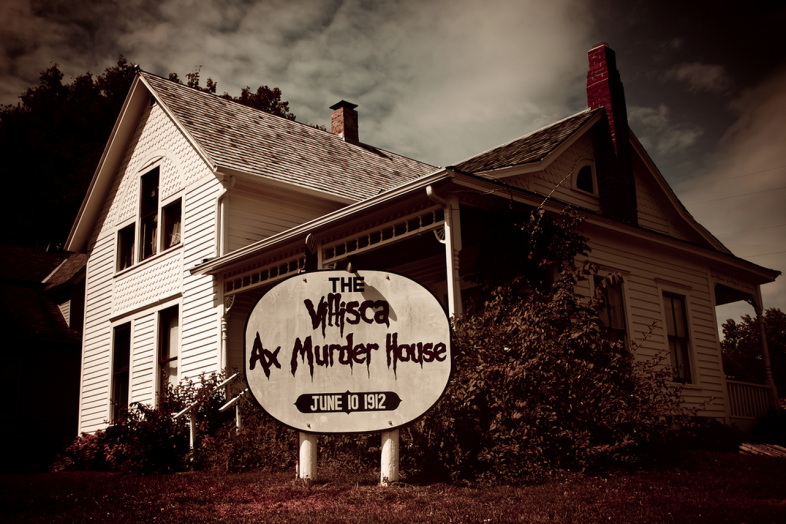 On a cool summer night in 1912 someone broke into this peaceful Iowa homestead and bludgeoned all six family members plus two houseguests with an axe. The horrific scene was discovered the following morning by a concerned neighbor. Numerous suspects were named in the case – including a traveling minister and State Senator Frank F. Jones. Nevertheless, the murder remains unsolved.
6. KREISCHER MANSION
4500 ARTHUR KILL RD, STATEN ISLAND, NY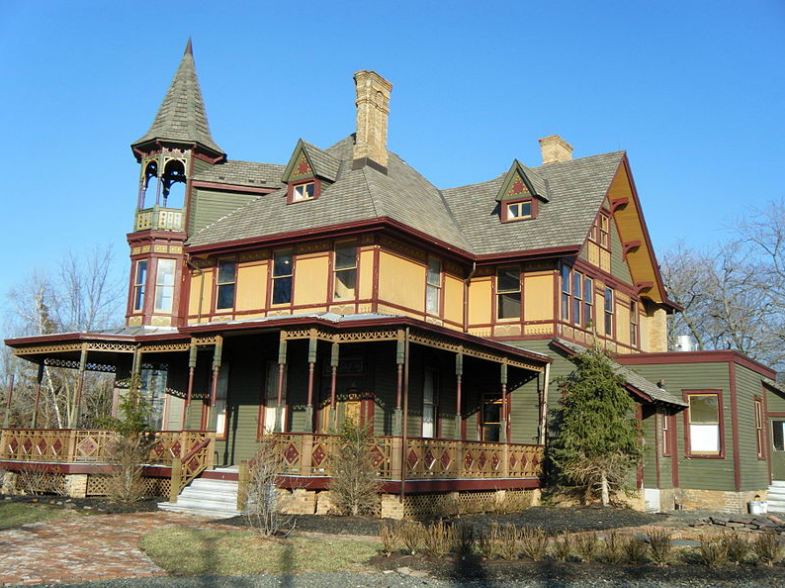 German entrepreneur Balthasar Kreischer built this sprawling mansion in 1885 as a symbol of his success in the brick making business. Alas, the good times were short-lived. By 1894, his company had crumbled and his youngest son had shot himself in the head. The decaying mansion sat empty for years until its groundskeeper used the property for a mob hit in 2005. Joseph Young strangled and stabbed his target before finally drowning the man in a garden pool. Young then hacked up the body and burned it in the mansion's incinerator.
5. LIZZIE BORDEN HOUSE
230 2ND ST, FALL RIVER, MA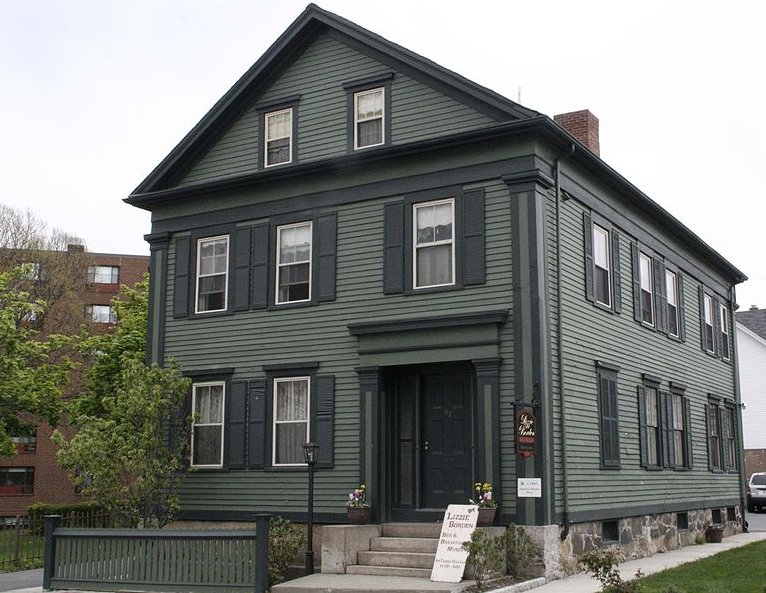 On August 4, 1892 Andrew Borden was thrashed with a hatchet while he dozed on the couch of his parlor. Andrew's second wife Abby met an equally grisly end in the upstairs bedroom. While everyone in Fall River suspected daughter Lizzie of the crime, the local judge remained unconvinced. She was tried and acquitted of the murder one year later. Oddly, the home is now a successful bed & breakfast.
4. MANSON FAMILY MURDER HOUSE
10050 CIELO DRIVE, LOS ANGELES, CA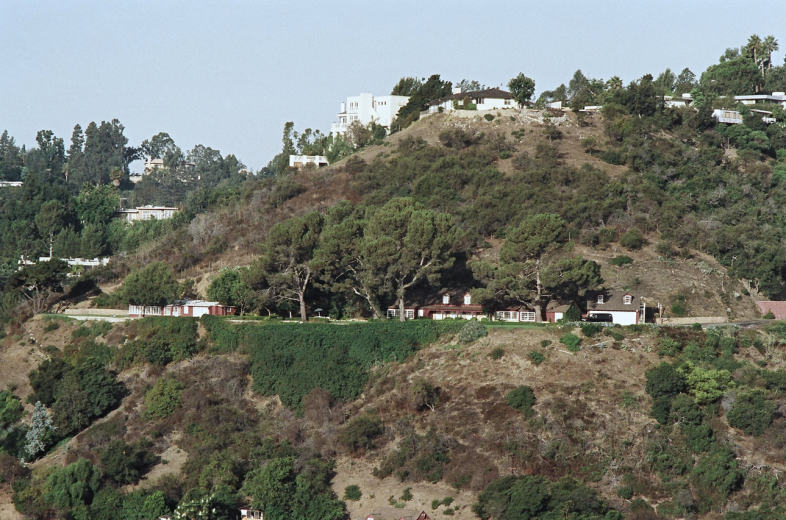 In 1969, members of the Manson Family shocked the nation when they broke into this L.A. estate and slaughtered Sharon Tate along with four other victims. The murderers wrote "pig" in blood across the front door. Numerous residents have since called 10050 Cielo Drive home – including musician Trent Reznor, who recorded THE DOWNWARD SPIRAL there. In 1994, the original structure was razed and replaced with a new mansion, currently occupied by the creator of FULL HOUSE.
3. JEFFREY DAHMER'S APARTMENT
924 NORTH 25TH ST, APT 213, MILWAUKEE, WI
Cannibal killer Jeffrey Dahmer lured numerous victims to his nondescript one-bedroom, where he drugged and dismembered them in a brutal campaign of murder. Severed limbs were packed in the freezer for future consumption; torsos were dumped in a vat of acid. Police finally arrested Dahmer in 1991 after one of his prisoners managed to escape. The entire apartment building was torn down shortly thereafter.
2. JOHN WAYNE GACY'S HOUSE
8213 SUMMERDALE AVE, CHICAGO, IL
It's always good to know your neighbors – especially if you suspect them of murder. John Wayne Gacy buried dozens of bodies in the basement and backyard of his suburban home while neighbors casually went about their day. When Gacy's wife complained of a putrid smell, Gacy blamed it on dead mice. By the time police nabbed the infamous killer clown and excavated his 8213 Summerdale Ave property, they uncovered 29 bodies.
1. GARDETTE-LAPRETE HOUSE
1240 BURGUNDY ST, NEW ORLEANS, LA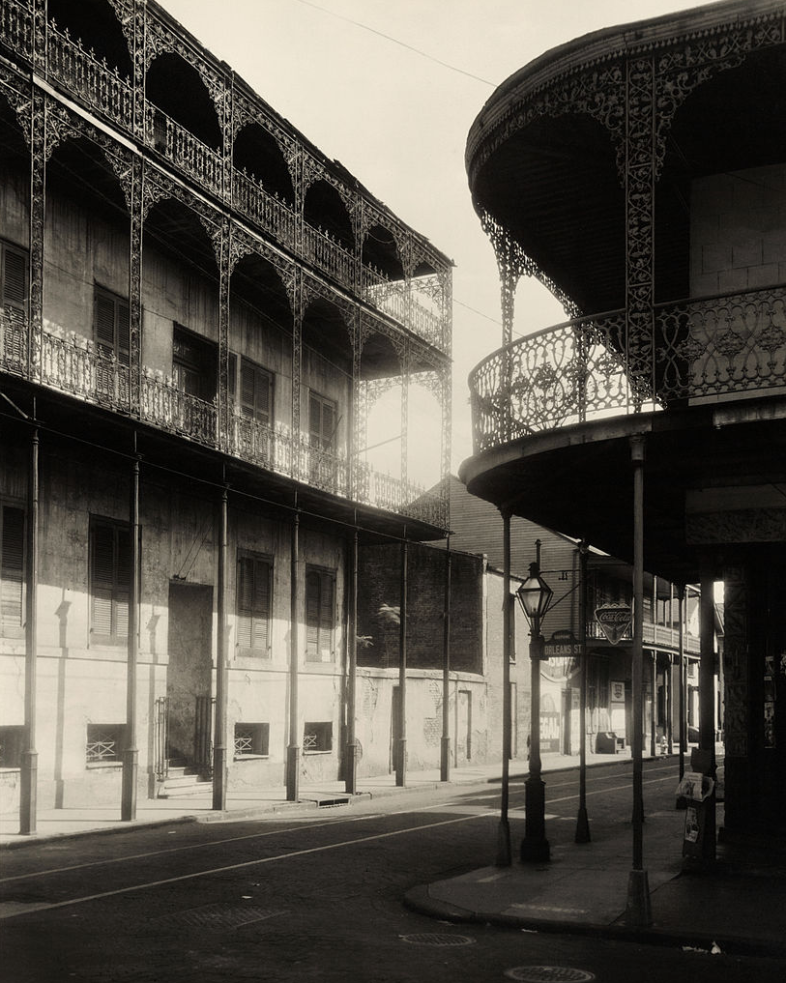 How's this for a Mardi Gras story? In the late 1830s, plantation owner Jean LePrete leased his French Quarter Greek Revival to a mysterious man from Turkey. The renter, known only as "The Sultan," had more than a few roommates; he arrived with a massive entourage of eunuchs and concubines. The house quickly became known for its lavish parties, with music and revelry carrying on into the night. One morning, a passerby noticed 1240 Burgundy was eerily quiet. Then he spotted blood seeping out of the door. When authorities entered, they found everyone inside had been murdered and dismembered. As for The Sultan? He was buried alive in the courtyard. To this day, the case remains unsolved.