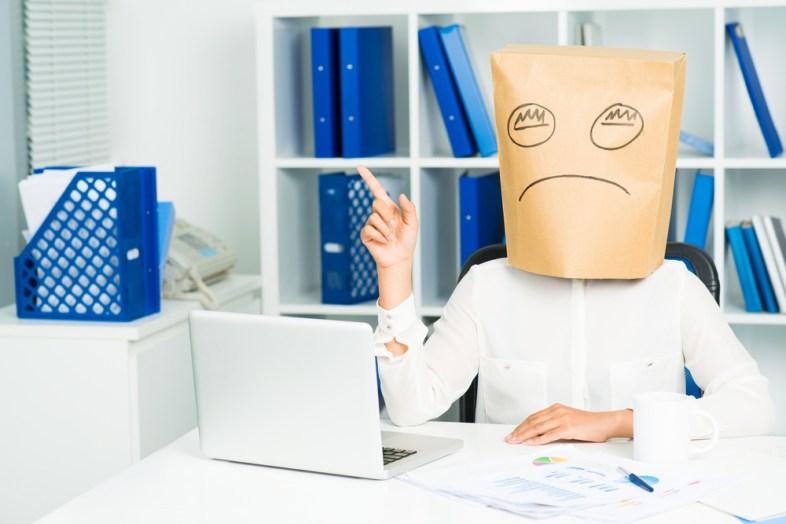 THERAPIST:  Good morning and welcome back to Internet Commenter Therapy. It must be pretty exciting knowing that you're my very first client of the day, huh?
INTERNET COMMENTER: FIRST!
THERAPIST: Right on schedule. I can see our exercises on refraining from using caps lock haven't been very effective. Now if I remember correctly, in our last session we discussed your urge to write misogynistic things into a small box at the bottom of your screen—How is that working out for you?
INTERNET COMMENTER: Meh.
THERAPIST: I see. Well do you have any idea where you would have developed this sort of behavior—from your parents perhaps?
INTERNET COMMENTER: WOW!!! My dad just made $520 working at home and you can too http://cashfastyesterday.com
THERAPIST: And your mother?
INTERNET COMMENTER: Slut
THERAPIST: Yikes so it's all women then. That makes a lot of sense actually. Well let's save that for another session, provided that you choose to subscribe. Have you been to therapy before?
INTERNET COMMENTER: Only 301+ views… lolz
THERAPIST: Wow that's a lot. It might not seem like it at first, but from what I've seen so far I'm sure there will be thousands more. How come it didn't work out?
INTERNET COMMENTER: FAIL!
THERAPIST: I see. Well I'm glad you feel comfortable enough around me to give up punctuation entirely.
INTERNET COMMENTER: Grammar NAZI
THERAPIST: That's a little crass. Why don't we start somewhere else? Okay, now, I'm going to show you a series of ink blots, and you just try to not make fun of the image quality. Okay?
Therapist proceeds with giving the Internet Commenter the Rorschach test while he announces what he sees.
INTERNET COMMENTER: Gay. Fake. Lame. Photoshopped. Rip off. Gay again
THERAPIST: Thank you very much. That was simultaneously informative and a comment on where we're at as a society. Speaking of which—how did things go with funnyguy77—the twelve year old you called a faggot in the ISIS debate on a body building forum?
INTERNET COMMENTER: Kill it with fire!
THERAPIST: I'm sure it got very heated.
INTERNET COMMENTER: PWNd
THERAPIST: So it went well?
INTERNET COMMENTER: #Winning
THERAPIST: I'm glad it went well and I appreciate that you're able to have hashtagged an outdated enthusiasm in what seems like an awful existence, but I would suggest achieving satisfaction through alternative motives. Perhaps if you tried opening up a real honest to God (uh-oh) dialogue with this man-child, without the crux of anonymity, then maybe you could come to mutually beneficial solution in your argument. Rather than encouraging a generation that promotes a culture of aggression and mockery that skews information on topics of ethics, religion, politics and more, the result of which perpetuates the cycle of ignorance. Wouldn't you rather sign off and breathe fresh air for once, not having to worry about downvotes or upvotes and just live your life? Wouldn't that be nice?
INTERNET COMMENTER: TL;DR
THERAPIST: For fucks sake I'm in the room with you.