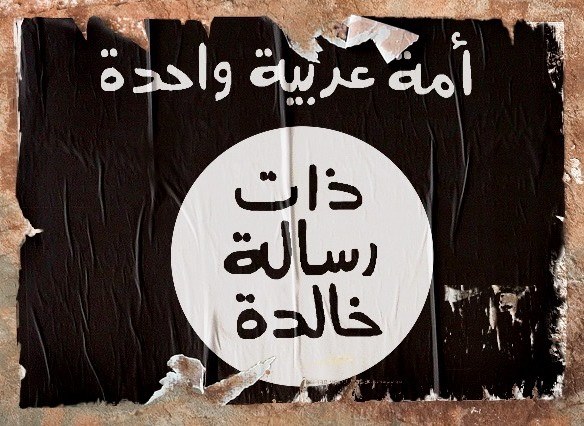 CNN
"…And we're live in 5, 4, 3, 2… "
"Standing here in the bullet-riddled streets of Albu-Ajeel, east of Tikrit … experiencing the very unfamiliar sound… of silence."
The world breathes a collective sigh of relief today as ISIS formally announces a unilateral surrender and officially declares a new commitment to peace. This gesture of goodwill came as a tremendous bombshell (pun intended) to the international community, who had grown accustomed to existing in a state of perpetual fear imposed upon by the cold-blooded terrorist organization.
While memories of recent atrocities are still fresh, news of the surrender is being received generally with great optimism, gratitude, and even open celebration in many cities.
ISIS leaders explained that the decision was one with which they have struggled considerably, and one that, until recently, had fractured their leadership. In recent weeks, however, the pressure to yield was too great, and the organization found itself left with no alternative.
Most remarkable is the fact that the pressure did not come from any military action, or from any diplomatic efforts on behalf of Allied powers, but instead from a most unexpected force:
Basic bitches.
American basic bitches making peace signs in Instagram photos.
https://instagram.com/p/0YAo2ywDnR/
Militant Islamist extremists tend not to be the most liberal-minded individuals, but the basic bitches have demonstrated that with focused persistence, anyone's core beliefs can be challenged… and ultimately shaken.
ISIS representatives looked physically withdrawn as they related stories of grave frustration, opening their Instagram feeds on an hourly basis to see nothing but a relentless onslaught of peace signs.
Weird orange make-up, tilted heads, and peace signs.
Drawing comparisons to mental warfare, soldiers for ISIS reported sleepless nights, trembling with unimaginable guilt for the harm they've caused others.
"The message of the American basic bitches rang our bells. It was so mighty and sincere. Peace! Of course! It's so simple! What have we been doing this whole time? Killing indiscriminately? For what? We felt ashamed."
Mistakenly seen by some as an empty gesture or nothing more than a "go to" pose, the "V" hand sign (in which the index and middle fingers are raised and parted, while the other fingers are clenched, palm outward) was first adopted by the counterculture movement in the 1960s, protesting against the Vietnam War. Since then, it has grown to be recognized across all cultures as a formidable symbol of peace, and one to be taken very seriously.
A spokesperson for American basic bitches says that they are "relishing in the glow" of the long and hard-won victory, and "letting the Grey Goose flow."
Analysts credit the success to a clever and unremitting barrage of narcissistic over-sharing on social media. Military strategists are examining details of the well-coordinated digital photo campaign they are describing as "visionary".
Newly released documents dating back to 2011 show high ranking basic bitches using chat rooms to enlist spray-tanned and toned females aged 15-22; asking them to, "Step up yo #selfie game and take a stand against all wars in the Midwest and even Africa!"
New recruits were known to clandestinely gather at various late night urban discotheques such as Escapades, Fusion, and Ohm.
Their numbers grew steadily, due in no small part to persuasive Twitter communiqués, often peppered with infectious rally cries and strong ideological sentiments such as, "People need Jäger bombs… not actual bomb bombs."
President Obama, in a statement this afternoon said, "This is a proud day. America owes a great debt of gratitude toward our population of young basic bitches, for history will surely attest to their positive impact on international affairs, and their immeasurable contribution to world peace."