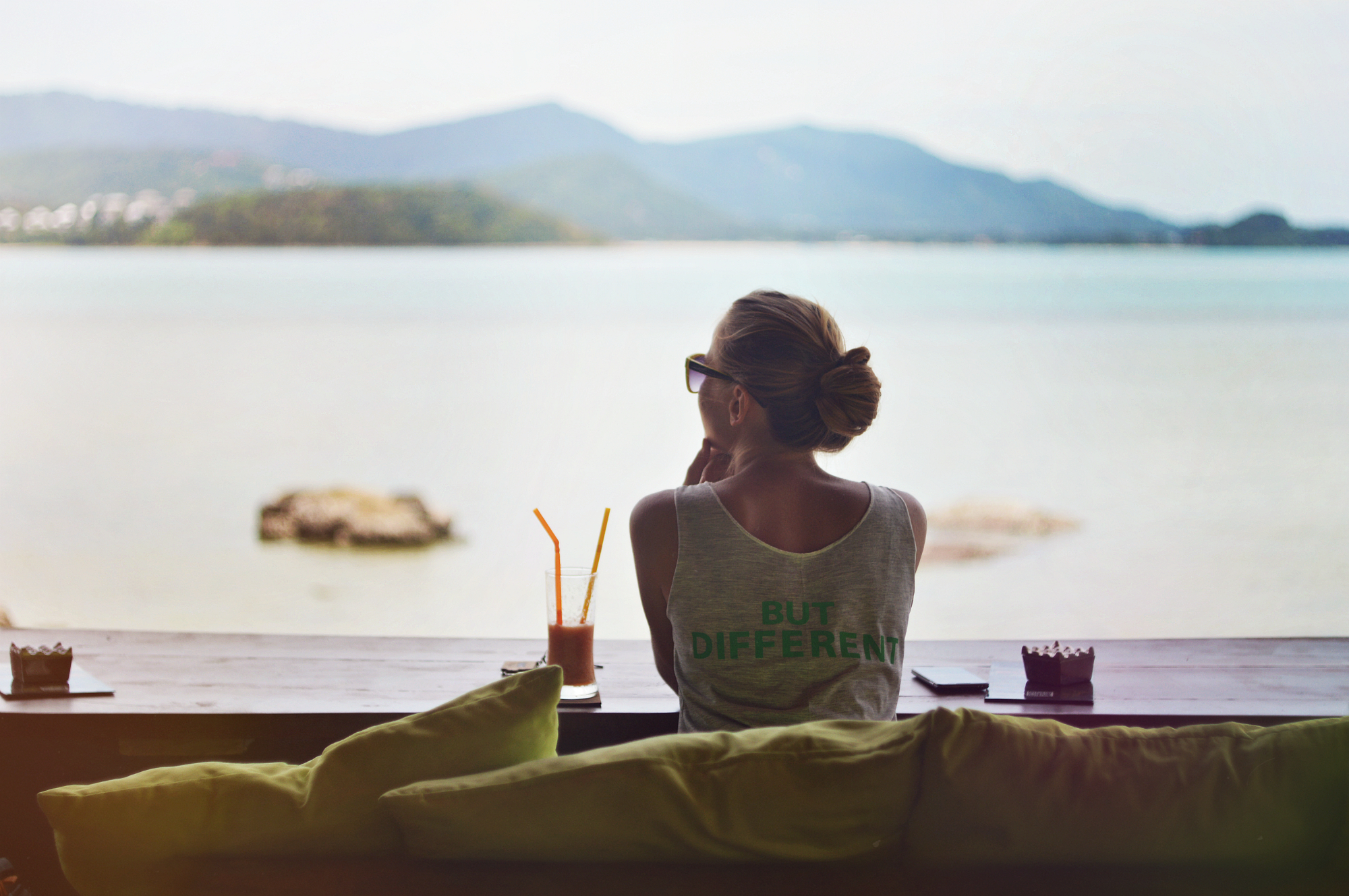 We live in a world of routine. We live in a world where every aspect of your life is planned out for you until you hit 22 years old. Then all of a sudden society says, "You can do whatever you want, unless it doesn't hit within of the normal spectrum of adult activities."
So you get a desk job with insurance. You go to that trendy rooftop bar with overpriced drinks. You wear boat shoes and purchase your bed frame from Ikea. You drink Starbucks over Dunkin because even though it's not as tasty or cheap, it's damn trendier. You celebrate birthdays the same way with the same people. You begin looking at your life from a distance and wonder if you even like these things or if you are just going along with what you think will allow you to fit into the concept of what a young, urban professional is supposed to be. You're afraid to step outside of this and do the things you want because people might not follow you. Because you care too much to shake things up. Because you care too much about what is or who is proliferating that fear that lives with inside of you.
This is a world where people go about their everyday lives wondering what they should do, what they should feel, how they should react, etc. You care so much about what other people want from you that you are doing everything you think that they want you to do. You are supposed to get a nine-to-five. You are supposed to get a beautiful apartment. You are supposed to get married to the first person you are in a serious relationship with. You are supposed to do a lot of things. And God forbid, if you go against that grain, you will forever live a life of failure. You are holding back because that false belief has been ingrained in you ever since you were on a feeding schedule as an infant.
You are holding back because you are scared. You are holding back because there is a fear within you that is stopping you from doing everything that you want to do in your life. Have you ever thought that maybe you only have one life to live? Have you ever thought that maybe you should start living that life how you want to live it? Have you ever heard stories from older people saying that they wish they would've followed their dreams? Have you ever prayed to yourself that you wouldn't end up that way, so that  you didn't have to wish and wonder what life would've been like if you had just went against the grain and done what would have really made you happy in life?
The fear of rejection and dependence on friends, family, and societal norms is what keeps you from doing these things. There is a quote from a Fleet Foxes song that gives me the courage to get out of this mindset and just go on with what I want in life:
"What good is it to sing helplessness blues, why should I wait for anyone else?"
Why should you wait for approval from anyone else? You are literally the only person stopping yourself from doing what you want. So what is stopping you? What is actually stopping you from just dropping everything that you don't want to do and following the fear instead? You are not helpless. You don't need anyone else to follow that fear, no matter how big or small.
I learned the concept of 'following the fear' from one of my improv teachers at The Second City Training Center in Chicago. He instilled this in us as a teacher of the craft, but also demonstrated it in his own life. Sometimes you need these people to remind you that life is too short to just continue on with the status quo. It is too short to not follow the dreams that you have with the utmost confidence that you will be okay, if not better. Sure, it is hard. Life is hard. There are things called responsibilities, but why can't you balance your dreams and responsibilities to make the most out of what you have in life? People who follow their dreams don't sleep. They don't sleep because they are doing, they are working, and they are living to balance their love for life, their dreams, and their responsibilities.
The hardest part about embracing the concept of following the fear is understanding that it will all be okay no matter what happens. Life is not over until everything is okay. You will be okay because you are talented and competent. Even if that dream doesn't work out doesn't mean that you can never follow your fears again. And that fear can be as small as asking someone for their phone number, or volunteering for the first time, to something much larger – like quitting your job, breaking up a long-term relationship, or dropping everything you're doing and moving to Los Angeles. These things can instill fear in anyone that holds these things to importance. It is just up to you to go after the fear that is instilled in you to overcome it.
There are things in my life that I wish that I would go for just immediately, but I am more calculated than that. I'd like to think that I am cautiously following the fear by doing the things I want to do and taking on extra step towards my goal each week. I know myself too much to know that I need more time, more experience, more connections to achieve the dreams that I have in mind just yet. I know that if I keep that dream in mind for everything that I do, that I can somehow, someday accomplish it. And do I sleep? Absolutely not. I don't sleep because if I am not working, I am practicing. I am performing. I am writing. I am doing all of the things that bring enrichment to my life. I follow my fears everyday by understanding that no matter what I do next, there are more doors to be open everywhere I go and with every person I meet.
The concept of following the fear is to understand and accept what life gives to you. It is the understanding and acceptance that you have control over a lot of the aspects in your life and happiness. It is a total change of mindset that you should do something that scares you. It is the hope that this fear will bring something or someone into your life that nurtures it far beyond what you could imagine.
Let your life happen. Let all just unfold in front of you – good and bad. Accept these things, follow your fears, and live your life to your expectations. There is no one out there to tell you that you can't anymore, except for yourself.