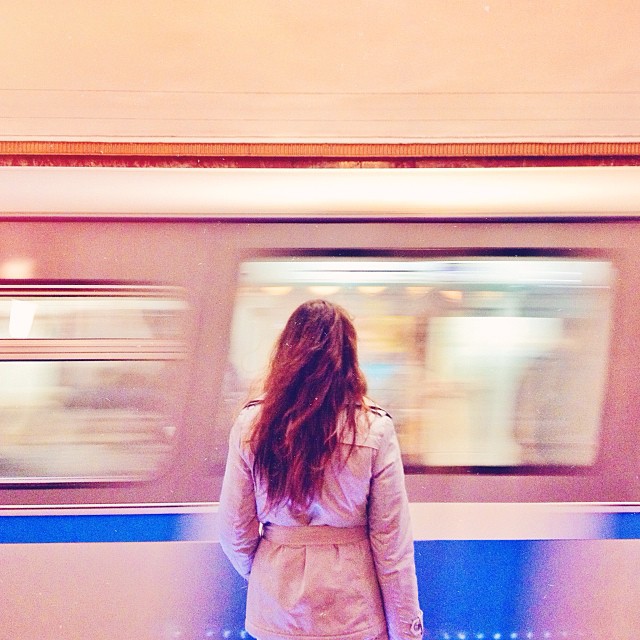 Oh, how our world of ever changing technology has brought new wonders to dating. Convenience is the ultimate goal nowadays and with Tinder, Hinge, Coffee Meets Bagel, Bumble, etc. etc., it's not hard to find someone at literally the swipe of your fingers.
There are literally dozens of dating apps or websites or what have you to help you find love within an instant. Now, the definition of finding "love" on these dating apps is rather interpretive, but it opens up new opportunities for you to possibly be swept (err…swiped?) off your feet and into their arms. It could be someone who's just in town for the night, or maybe they're living right next door to you. It can be someone who you ride the train with every day, or maybe just a random mutual friend that you've never been introduced to. Regardless, dating has become something as simple as downloading an app and saying hello.
A few weeks ago, I was talking about new dating apps to one of my friends. We were discussing what some of the newer apps were like and he stopped me and said, "No. No. I want none of this." I started laughing, and then he said to me, "Do you really want to find love that easy?"
For whatever reason, this stuck with me. No one has ever asked me that question, nor had they given me that perspective about dating before. Did I really just want to find love that easy?
And my answer, too, was no, no, I want none of this.
No, I do not want to find love that easy, because things that are worthwhile in life don't come that easy. It's hard to remind myself of this when another one bites the dust. But at the same time, remembering that worthwhile things take time is honestly what has kept me going the last year as I have gone through dating disappointment after dating disappointment – whether it was me being unwise or them being fickle. Regardless, I have journeyed my way through dating apps convincing myself that I am doing my own little social consumer research to check out the latest apps, or just simply holding onto the glimmer of hope that "you never know! maybe this one will work out!"
But it doesn't. And I am exhausted. But I have not given up.
Well, maybe I have given up on the idea of being able to find someone at a swipe, but I haven't given up on the fact that someone is out there. And by no means do I want to downplay dating apps and websites. Sometimes it's fun to have a conversation with a stranger or experience something new with someone that you would never have met otherwise. For some people, including a few of my friends, dating apps brought them together with someone they truly care about. I could not be happier for those people to have found someone. But for me, I don't think that I can find that someone by checking a few pictures and giggling at a couple of witty captions on my phone. That someone just might not just show up on my phone. They might not show up at Whole Foods or at my bus stop or for another 20 years. It's going to take a lot more than mutual attraction and simplistic conversation to move forward with someone. And that's fine.
You see, with every weird date, awkward encounter, and straight up nonsensical love situation, you learn a little bit more about who you are and what you're looking for. If it were so easy to fall in love, wouldn't that just be so boring? Despite how hard it can be to go through the process of finding the one, every little mishap just makes it that much more worth it when you finally find the one.