April 8th, 2015 marked the 25th anniversary of the enigmatic yet charming murder mystery Twin Peaks. Revolving around the murder of the homecoming queen Laura Palmer, Twin Peaks made its mark with its eccentric characters, components of the supernatural, and witty dialogue. To celebrate 25 years, I've concocted a list of 25 reasons why Twin Peaks is a must-see: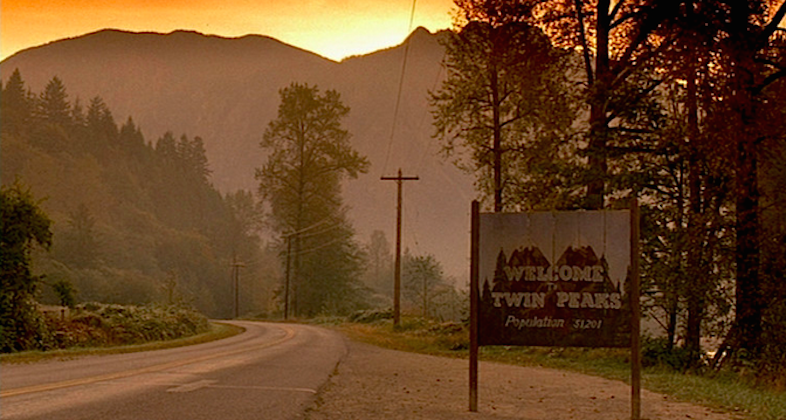 1. David Lynch is a complete genius and this is an awesome opportunity to introduce you to his madness. Twin Peaks leaves you hungry for more of Lynch's eerie ways of directing and telling a story.
2. The music stands out from other shows because of its dreamy and fantasy-like essence, thanks to composer Angelo Badalamenti.
3. You will love Special Agent Dale Cooper from the first moment you see him. I promise.
4. The show's enigmatic plot always leaves you with a sense of curiosity.
5. But there's more to the show than murder, you get to follow the entertaining drama between the other Twin Peaks residents
6. Ever seen Psyche, Pretty Little Liars, The Sopranos, The X-Files, 24? Yeah, they wouldn't have existed if it wasn't for Twin Peaks, and the list goes on and on.
7. Don't lie, I know you wanna find out who killed Laura Palmer.
8. Damn fine coffee.
9. The women in this show are all just too damn beautiful.
10. The owls are not what they seem.
11. The one-armed man
12. You will always wonder what the cherry pie tastes like
13. Lucy Moran's voice
14. The Log Lady will probably be your favorite character.
15. You might be watching some parts of the show and be like, "What the hell is this?" but you won't ever wanna stop watching.
16. Donna Hayward's trademark 90's makeup and clothing
17. Much of the show is centered around girl power. Many of the leading female characters are strong, brave, and unpredictable.
18. Sorry, Titanic fans, but the famous line, "I'd rather be his whore than your wife." was first said in Twin Peaks.
19. You will feel like a regular at the Twin Peaks Sheriff's Department
20. The fantastic pilot is very well tailored and doesn't suck, unlike most pilots
21. Sherilyn Fenn's eyebrows
22. Yes, it's unbearably corny at times, but that's the fun of it.
23. BOB
24. Did I mention coffee?
25. No other show touches the uniqueness and peculiarity of Twin Peaks, and in order to fully absorb and appreciate its quirks and highlights; all one must do is simply watch it.