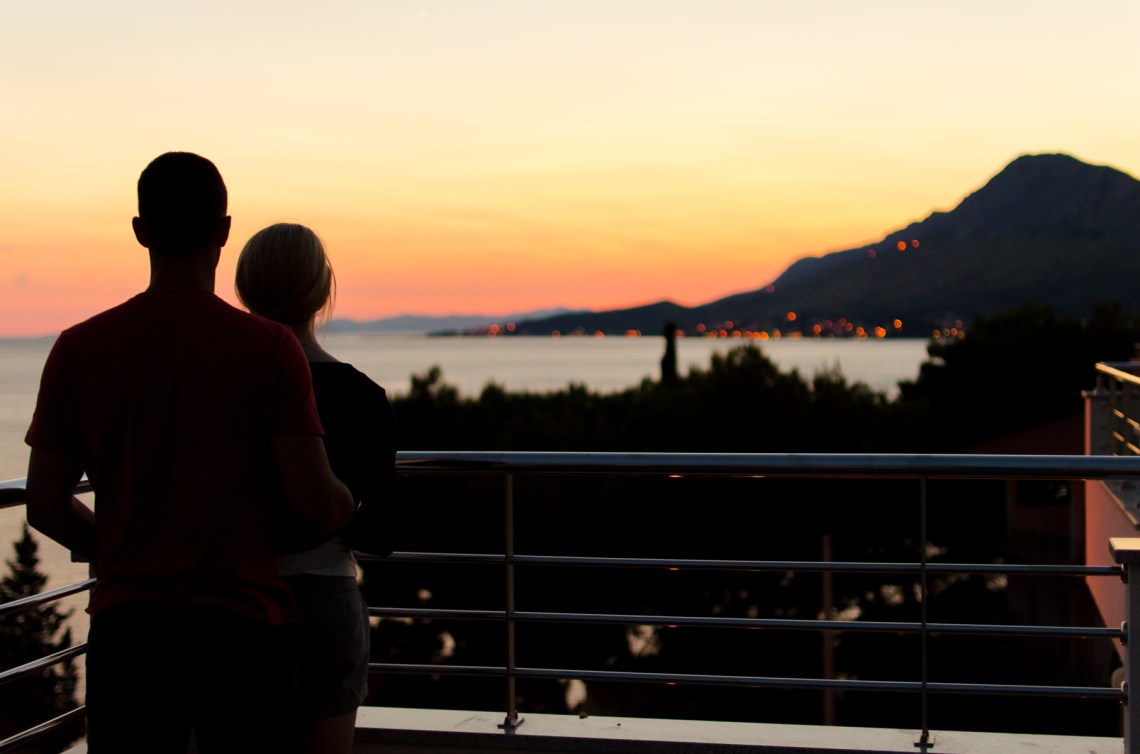 There are different ways in order to find love: Some people go to parties to drink and mingle with new people. Some people prefer to go to food parks and blind dates. Some just stay at home to swipe right potential lovers using their Tinder accounts or any other dating apps. Others, go to nightclubs to fetch a lady or a man. But just like what Ed Sheeran said, "the club isn't the best place to find a lover." And he could either be right or wrong.
Finding the love of your life really depends upon you and your choices. You can't just pinpoint something and say that's the best place to find your right match. We all adapt to things differently and we all have different perspective and views when it comes to this wonderful, miraculous and crazy little thing called "love".
When you experience a very bad heartbreak, you somehow realize that love is really a serious thing to the point that you have to be very careful in choosing your next one. Through the process of moving on, you become more mature and you grow as a better individual. When you are getting old, you somehow realize that love isn't just about sweet movie dates or cheesy pick-up lines. It's more than that. Whether you are a man or a woman, time will come when you will tell yourself that you want something serious and something that would last forever. To all the travelers who has had their hearts broken, you should not look farther to find love as you can actually find him or her on the road.
Here are the six helpful tips in order for you to find love on the road:
Don't bring too much baggage
When we say don't bring too much baggage, we mean don't bring EMOTIONAL baggage from your previous relationship. It's hard but it is something that you have to do. You don't like to annoy someone from always talking about how hurt you are from your heartbreak. When you still have that baggage, your heart will just be closed for someone who deserves it better than your ex who did nothing but made you feel unworthy.
Don't follow your itinerary
As dangerous as it sounds, you have to do this. Spontaneity sometimes leads to unexpected mishaps and accidents but you really don't have to worry about that. The adventure begins when you no longer have to follow your usual routine, the routine that you and your ex once followed. Go somewhere far to explore and get to know different cultures and people.
Talk to locals
If you don't talk to locals then how can you find love? You don't just want to go somewhere far to find yourself. You went there to hopefully find the right guy or girl for you. You don't have to force things because love must come naturally and you can do that by mingling with people from a certain place. Ask them about the best food in town, ask them about directions, ask them what's the in-demand activity and many more. Communication is such a beautiful thing and it does great things to any kind of relationships. It is totally important and necessary.
Make A LOT of friends
Yes. You don't just talk to people and see if they'll like you back or wait for that "love at first sight" moment to happen. That's a no-no! You have to make sure that you will be friends with them. Give them your calling cards or ask them if they wanna join you try bird-watching or fly kites near the ocean. As a human being, it is normal to make friends. It may creep some people out at first especially if you just met for the first time but that's where the idea of "finding love" starts. Be gentle and be kind. Be real and be yourself. That's the best formula in making friends and finding the one.
Always have a positive outlook
You should leave your negativities at home. You have to come to your destination with a positive outlook and perspective. It will help you in so many ways especially for the fact that you are travelling solo. Having a positive outlook will affect people in the best way and that's great especially when you are really looking for somebody who will fill that hole in your heart. Think positive and positive results will surely follow.
Leave no trace
This is the basic rule for any traveler: leave no trace. You made a lot of memories with new people and potential lovers. You captured a lot of photos with them. You made new connections and you already built foundation with people. But you should not forget to leave no trace. You have to make sure that you didn't do anything that would harm the place or anyone. Keep it clean and simple, and don't force love.
Finding your significant other on the road can be easy if you are a responsible traveler and you are just being yourself. There is no guarantee that you will surely find someone, but like what they always say, "there's no harm in trying."