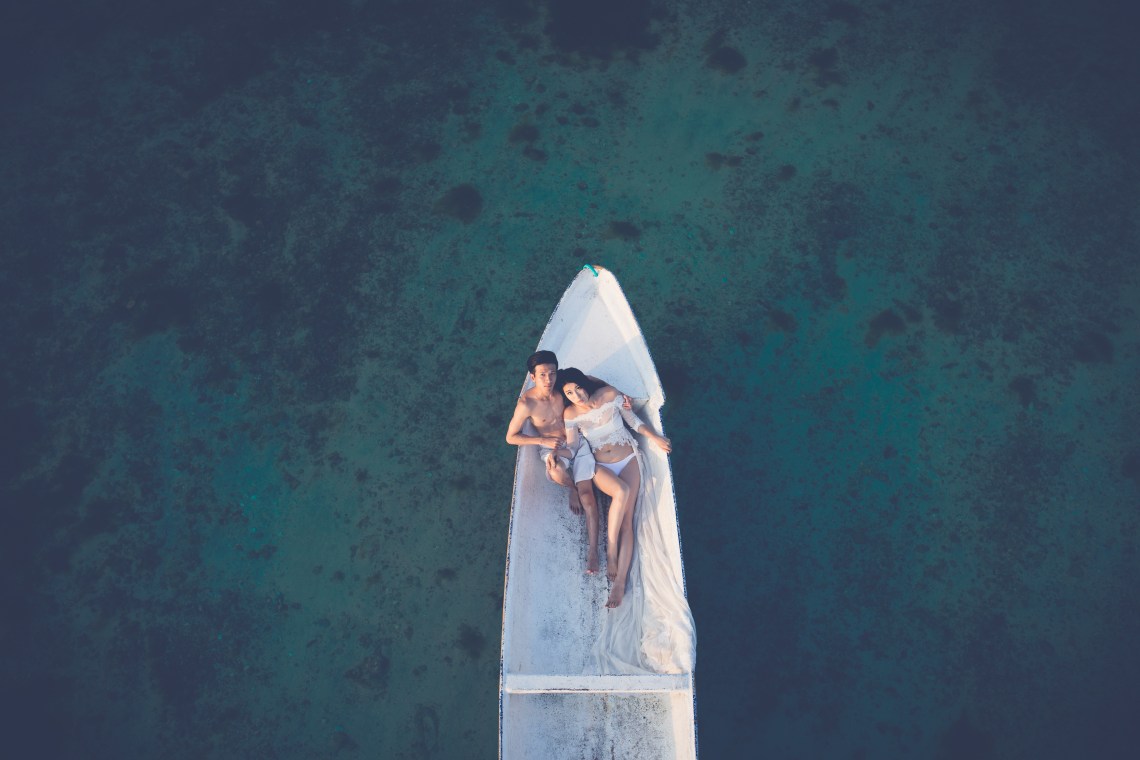 Are you having a hard time moving on from your ex? Are you having a hard time moving forward in life? Well, if you're one of those people then you are on the right page. There are a lot of things that may remind you of your ex especially when you thought of the word "travel". Familiar, right? Have you been to a lot of places with your ex? Are you having a hard time travelling on your own? I bet you're only missing the idea of having someone. If you do so, then here are the five undeniable reasons why you miss travelling to different places with your ex lover:
1. You miss the idea of having a company
Admit it. There is nothing like travelling the world with someone so special and close to your heart. The idea of it gives you life and butterflies in your stomach. Of course, when you think about your ex, you would tend to look back at the good times you've shared and that is something that you will truly miss especially when you're on the road alone. Having someone beside you in a place that is over a thousand miles away from your home is fulfilling but you should also learn that even good things come to an end, and even if you think it's the end already, there is more to life that awaits you and by then you'll be able to start anew.
2. You miss your conversations
Wouldn't it be nice if you have the love of your life with you and both of you are exchanging thoughts and ideas about your trip? That may not happen anymore, but everyone went through those times where you try to recall your conversations, your future plans and how you talked about trying out skydiving together. Communication is one of the most important factors in any relationship and it is surely something that you will miss once you part ways with your lover. It's going to be difficult, but the process will be worth it in the end.
3. You miss trying out new things on the road
Whenever a solo traveler or couples roam around the world, trying out new activities and food is a total must. And yes, when you are single, you can't help but think about your previous adventures with your ex. Back then you would only learn to try new activities because of your ex. Like riding a the fastest roller coaster in the world, snorkeling through deep waters and many more. But that was the past already. While it's great to reminisce about the good old times, you have to look forward as there are a lot of wonderful things ahead of you.
4. You miss your food adventures
Yes. Many couples are drawn to the idea of trying out local cuisine and delicacies whenever they visit a certain place or country. It's like a way to blend in with the culture and tradition of a certain place. While eating with your ex is a great idea, you should also enjoy your own company as this will be a chance for you to get to know more of yourself.
5. You miss the love and care you are receiving
Admit it. It's hard to forget someone who truly gave you so much to remember. It's hard to forget the person you once held hands with while walking down the street. It just feels great whenever you get to go out with the love of your life. It's the most amazing feeling especially when you get to exchange 'I Love You's and kisses. But looking back may only give you a hard time to move on. The reality is that you are no longer together so you must learn to love and care for your own self.
Forgetting an ex is really hard. But you don't have to force yourself to do so as everything takes time. It's okay to look back from time to time because it can also be a way to be inspired again but there are a lot of things to look forward and there are a lot of potential lovers that you can meet on the road. You don't have to rush but you should not also hold your heart back from falling in love.