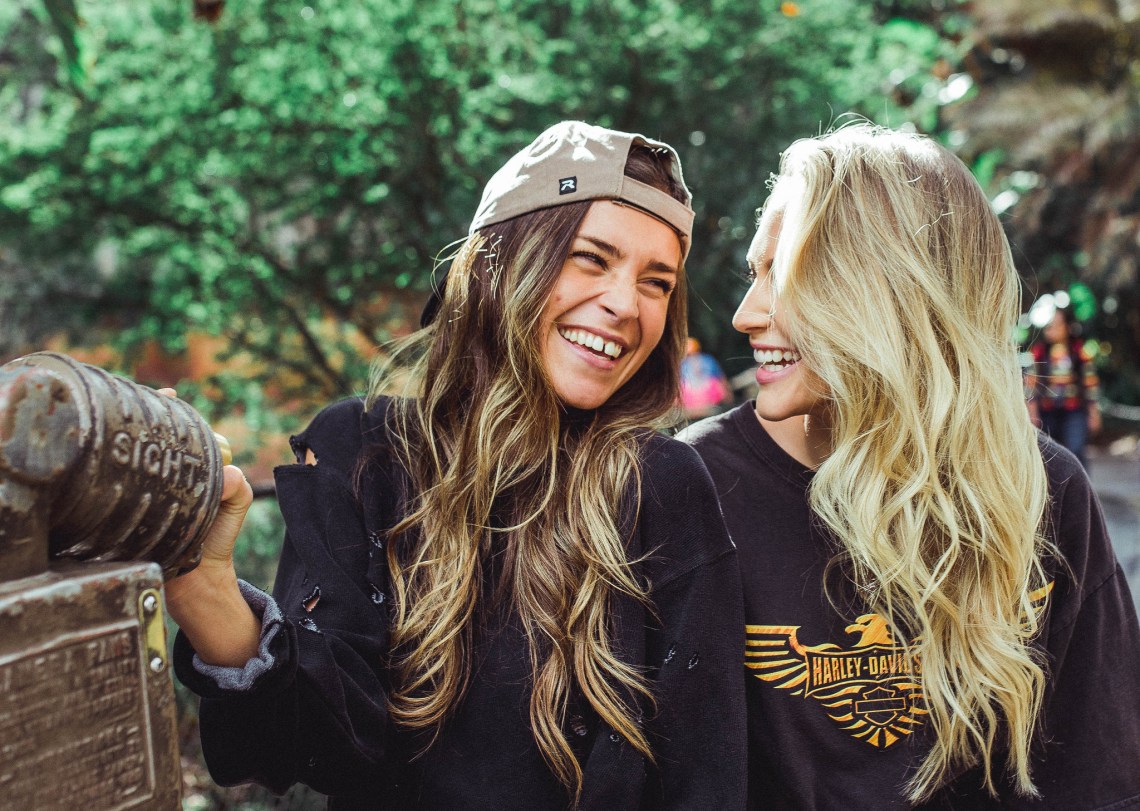 True friendship knows no timing. Falling into the arms of a person who learns to love you like a sibling does not happen in a certain way, certain moment. Sometimes the connection builds at random—laughter shared in a coffee shop, eyes rolled in succession on a crowded train, pictures snapped in close proximity making you realize the corners of your mouths have similar dimples. Sometimes the connection grows over time—crying on shoulders, long talks on the morning commute, text messages, a string of intricate moments that create an unbreakable bond.
True friendship knows no fear. Not when it comes to standing beside one another, fighting against the world together. Not when it comes to people standing in the way. Not when it comes to truly being there, to never letting either one feel like they're alone.
True friendship knows no boundaries. In the sense that you can walk into one another's kitchens and open the fridge. In the sense that nothing is off-limits in conversation; both parties can peel back their layers and lay out their broken pieces without judgement, without holding back.
True friendship knows no distance. Not the miles, not the hours or car rides or plane tickets that try to drive a wedge between. Not the time zones or differences, not the way one wakes up early while the other sleeps in, or how their two schedules hardly overlap. Not the way that it becomes hard to see one another—because even in the complications, the two hearts are forever tied.
True friendship knows no separation. Not when the road gets difficult or the timing becomes a challenge. Not when the days are too long and the phone calls fade from often to a few times a month. Not when the visiting becomes less frequent—still, the bond is there, is strong, and will continue.
Even when life gets complicated, true friendship remains.
True friendship knows no goodbyes. No matter how far apart two souls are, they stay in connection. They answer the phone. They make a way for visits to happen, for support to be given, for nothing to break the bond that's been built. They stay the voice of reason for each other, even if they're talking through a telephone and not physically able to hold one another's hands.
They stay. Because friendship doesn't run at the first sign of trouble, doesn't make excuses, doesn't fade because of time or place.
Regardless of how far, how long, how difficult—true friendship continues, true friendship believes.