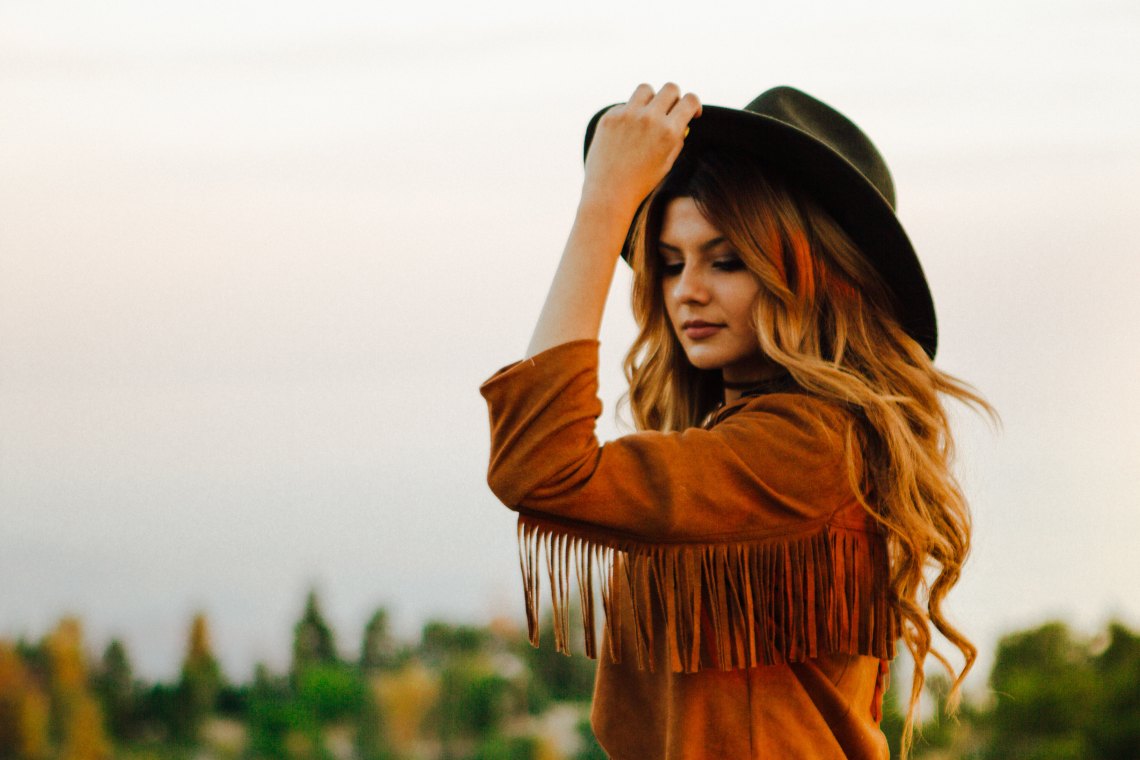 There's no doubt about it, country music is good for the soul. And as an avid listener (blame going to college in small town Iowa for that one!) I love to explore new artists, check out new sounds, and hear the newest releases before anyone else does. Here's a list of my few new favorites – take a listen! You won't be disappointed.
Want more? Here are some of the best country love songs (in my opinion) from this past fall, some of my favorite country lyrics, and a few more artists you might not know about.
1. Ryan Griffin
Making a name for himself with the impressive co-write on Kelsea Ballerini's 'Dibs,' and a voice that's a beautiful mix of Sam Hunt and Keith Urban, Griffin has had no trouble getting noticed. With lines like, "I deserve every tear I cry for hurtin' you," and other powerful lyrics in his song, 'Woulda Left Me Too,' Ryan Griffin is definitely one to watch out for in 2018.
"Baby, I know how hard you tried
But I couldn't see it at the time
And I hate myself tonight
For what I put you through
I deserve every tear I cry
For hurtin' you
The truth is
I woulda left me too."
Ouch.
2. The Reklaws
This group has an amazing blend of voices, a totally fun music video, and already 800K+ Spotify streams for their single 'Hometown Kids.' Needless to say, The Reklaws are definitely a group to take note of. And I mean, let's be real here, can this video get any better?
"Cuz we are those born and raised on summer days
That every small town sings about
And we run every red light after midnight
We turn up when the sun sinks down

Yeah we're the spark of the lighter
Smoke from a bonfire
Blue jean all-nighters
Killin' time, killin' it with the hometown kids."
So damn relatable.
3. Christina Taylor
She was named CMT Discovery Artist of the year, performed with Keith Urban, and her current single, 'That Girl' has over 350K Spotify streams already! With sass and a powerful vocal range, you don't want to sleep on this lady!
"I've known boys like you
And what you put a young girl through
Well I use to laugh at girls like that
Swore no one could turn me into

That girl
You know the one
On a roller coaster ride not having any fun
That girl comin' unwound
One day she's up then the next day she's down

If I was smart I would walk right out that door
Cuz I don't
Don't want to be
That girl anymore."
4. Emma White
Her new single, 'Overthink It' was featured on Spotify's New Boots playlist and is at 492K streams and counting! She was named one of the Rolling Stone's "10 Artists to Watch" in October and her fame has only been climbing! Check out the acoustic version in this video.
"Sittin' at home on a Friday night
Checking my phone a million times
Knowing you're somewhere doing the same

Sick and tired playing this guessing game

I'm so tired of being lonely
Not knowing what to do
So grab a case baby
I'll be me and you'll be you."
5. James Barker Band
This group has reached 4.4M Spotify streams (and counting!), have been nominated for 5 Canadian Country Music Association Awards, and their single, 'Chills,' has reached number one on Canadian country radio!
"These wheels can't spin fast enough
And I can't wait to see you light up
We've got all night girl, there ain't no rush
But my hearts racing just thinking 'bout
The way you look, the way I feel
The way you move me standing still
Say the word, you know I will
You know I will
'Cause I get chills."
6. Smithfield
This group's current single, 'Hey Whiskey' reached Top 5 on Sirius XM The Highway and has 2.6M Spotify streams. With over 160K social followers already, this group is on the way to becoming huge.
"I can tell he's been with you on nights like this
And when you come on strong, he just can't resist
You don't know all the hell you've put me through
And he can't let me go, when he's holding you

Hey whiskey, why you gotta make him miss me?
Why's he only call me up when he throws you down?
Wanting me more with every round."
Ha. Totally been there.
7. Sarah Darling
This rising star's last album, Dream Country was streamed over 1.6M times, she has two No. 1 music videos on CMT and GAC and she's currently releasing new music (so get excited)! Here's her 'Where Cowboys Ride' video:
"Life moves on, it goes so fast
We're all afraid, to come in last
We've got it made, but could you take me back
Where cowboys ride."
She's so right. Life goes too fast.
Too much good music, not enough time!