I don't know about you, but every New Years, I'm filled with this little buzz to do something different. I always want to change, to shift my 'norm' and make my life a little more exciting. (Maybe I'm weird, or maybe I'm not alone in this? I don't know). Regardless, this January I decided to go for it…and chopped my hair.
For the first time since I was three years old, I got bangs. And in the past two months I've loved them, hated them, attempted to trim and totally butchered them, and figured out how to style them in a way that doesn't make me want to shoot myself. 😅😆
In my struggles and successes, here are 7 products that I absolutely can't live without.
For the majority of my life, my hair was curly. And when I say curly, I mean curly. In middle school, I was always fighting crazy tangles. In college, I was combating frizz on the softball field constantly.
After getting off some medication (and losing hair because of a crazy vitamin deficiency which was a very yikes experience) my hair lost a ton of that natural wave. Which sucked, by the way. But definitely helped with the wildness of bangs.
I never used Keratin anything before, since I didn't want to wreck my curls, and since my hair straightened out, I didn't have a reason to. Now that I have bangs, though, this product is a must-have. Not only does it smell amazing, but it helps to both soften and protect hair in-between your blow drying and straightening stages. (And I'm seriously not joking about the smell. I can't tell you how many compliments I've gotten on the coconutty fragrance – it lasts all day, and even into the next if you don't wash).
This. Product. Is. A. Lifesaver. I'm not kidding. From post-gym struggles to after-shower smoothing, just a few sprays of this (which, by the way, comes in big and travel size) will change everything you knew about your hair.
My hair isn't necessarily thick, but it gets knotted so easily. I spray this 2-3 times over the body and the tangles are gone. Use it as a leave-in, or just as a basic detangler – trust me, you need this.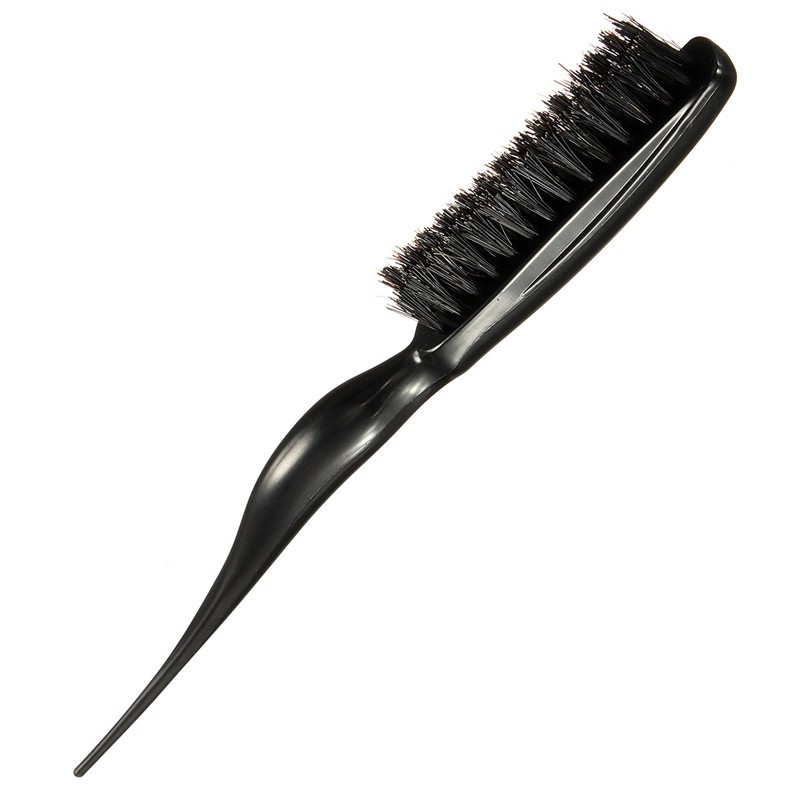 When you have bangs, you are in constant battle between the heaviness of your longer hair, and the poofy-ness of your shorter hair. To combat this, you need a good teasing brush – one that will give body to your head without making you look frizzy or unkempt.
This is the one I use; it's simple, clean, and professional (plus it's tiny enough to travel with!)
I've gone through a myriad of straighteners since middle school – in every brand and every design – but PYT is a brand that, hands down, has my business. Not only do they have the cutest styles (Peep this galaxy print one! Which yes, I have and I'm unashamed), but each of their products come with great warranties, from two years to lifetime!
I actually just submitted a lifetime warranty in December because the print of my old model was getting worn. In less than two weeks, I had a new, super cute product (and only had to pay shipping!)
This brand is amazing for straightening bangs because the plates are ceramic and floating, which means they won't leave creases as you style. You can rotate while straightening to give a flip or curve to the end of the bangs, making sure they don't just sit flat on your face (which I love).
Okay, so this product isn't necessarily for bangs, but it's great to add to your must-haves because it creates body for your longer hair, which in turn highlights the cuteness of your little face wispies.
Creating body is so important and this has been my go-to since seventh grade for beach waves, 'scrunchy' look, or full curls.
Trust me, I'm no expert when it comes to cutting bangs. (The first time I did it, I used my kitchen scissors…so if that tells you anything about me and my impatience lol). But if, and when you're needing to DIY your hair, these are a great tool.
Bangs can't be just cut straight across, they need some texture and variation to look interesting and salon-like. I like these because they're easy to use (and reasonably priced).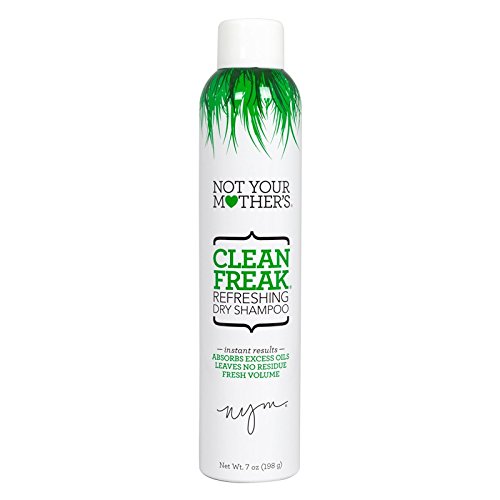 Dry shampoo is essential. Get a bottle for home, for your gym bag, for your purse, for your car – trust me, with bangs, you'll need them. Not only does this spray work well (without making your hair look dull or baby-powdery), but it smells great.
Whether you're spritzing some halfway through the day, before going out, or even to avoid washing your hair that day (which is healthy, not gross, fyi), this Clean Freak product is one of my favorites. And to avoid the plastered-to-the-face look (which is not cute), it's an everyday essential.
There you go, babe with bangs!
I wish you the best in your journey.