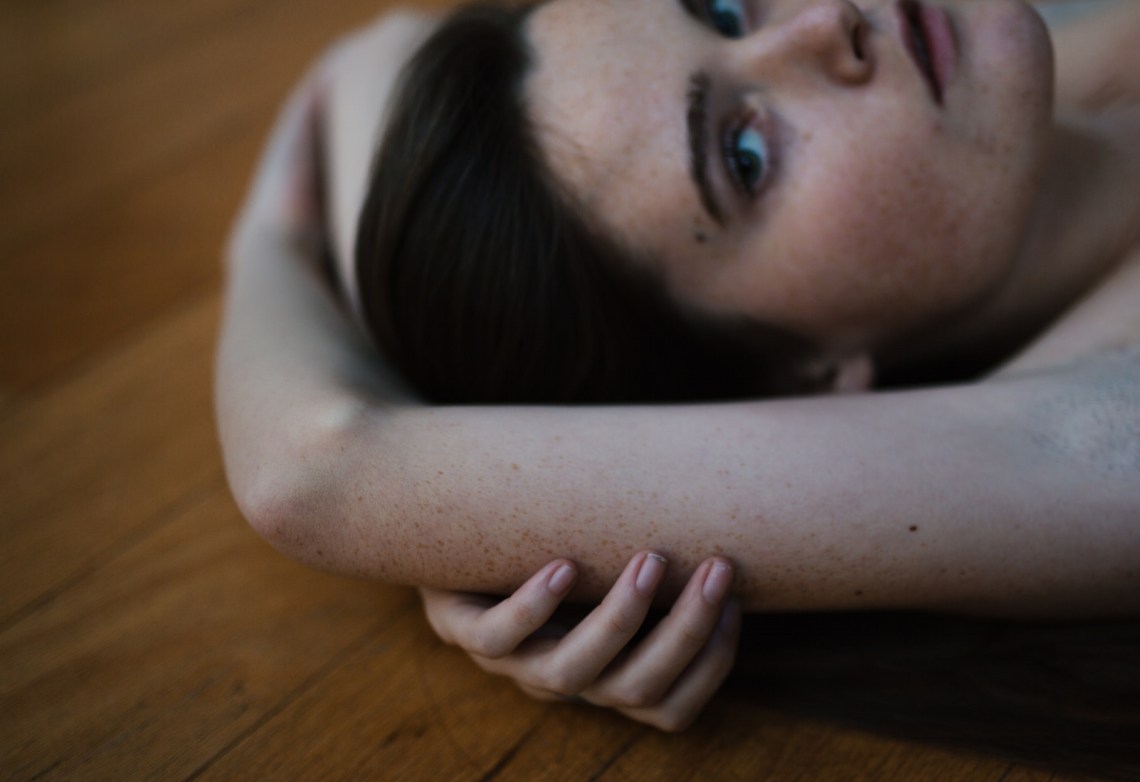 What is cannabis-infused massage?
Traveling Hands, a massage therapy company, is using this technique—CBD/hemp oil to topically treat inflammation, swelling, soreness, tension, and chronic pain—and it's honestly changing lives.
No, it won't get you high. But yes, it will dramatically affect your healing in positive ways.
Here are six people who have been totally transformed, encourage and healed.
1. "The pain was so bad I couldn't even sit; I just had to watch TV and lay there."
"I woke up one morning with a kink in my neck. I felt really sick, and at the time I was always stressed. I went to get a regular massage; the next day it was worse…

I was prescribed muscle relaxers, narcotics, codeine. I couldn't go to work, couldn't see. I was in the fetal position in pain. The pain was so bad I couldn't even sit; I just had to watch TV and lay there.

And I run two companies. I needed to be alert. I couldn't be high. I needed to get off medication. So I tried Traveling Hands. I needed someone to come to my house; they were there the next day. In two weeks I was off muscle relaxers. I had a sound mind, sound body. No drugs at all. The CBD oil changed my life."

— Teresa Y., 50
2. "My health has grown exponentially through the use of CBD oil."
"I am a yoga teacher. I use my physical body all the time for work. I know how important it is to take care of your body and I've been using massage therapy for the last five years. At first I had massages without [cannabis-infused techniques], but my health has grown exponentially through the use of CBD oil.

There's a physical relaxation feeling with CBD, an outside to inside calm. It's like nothing I've ever felt before. I would recommend this to anyone."

— Jessa, 30
3. "I'm moving again."
"I have chronic neck pain and spasms where I can't move to one side. I found relief with the CBD oil. Flexibility is the main thing. It's not the same stiffness. I have range of motion. I'm moving again."

— Daniel C., 53
4. "It was like nothing I'd ever experienced."
"[During the massage] I was keenly aware of what was going on, and not at all dissociated or 'out of body,' but I was also experiencing the sensation of relaxation in the muscles that were sore. I could feel the tightness literally loosen while resting there. It was like nothing I'd ever experienced."

— Melissa D., 24
5. "I felt great, the pain went away. I was shocked, I really was."
"I suffer, been suffering from migraines since I was 10. I do Botox on my head every twelve weeks. I'm also on a medication, several different medications. Honestly, my doctor has about 10 medications on my list for me, so whatever migraine I'm feeling, I just call her. But unfortunately none of them work.

I was on my fifth day of a migraine, throwing up, nauseous. I didn't know what else to do. My son recommended Traveling Hands and so I decided to give it a try.

I'm not one of those who heals like 'that.' I've suffered for so long, if I'm on my second third or fourth day, they [migraines] don't go away easily. The cannabis massage made me rest. It made me relaxed. I took a nap. I wasn't in so much pain. I could sleep. It took a few hours and then I was completely better.

I get infusions for my headaches, drip of magnesium, a cocktail of stuff and honestly, the oil worked better. I felt great, the pain went away. I was shocked, I really was."

— Denise, 53
6. "I don't know what I would do without it."
"Seven weeks ago I fell and tore my meniscus. At first they [doctors] wanted to do surgery. I was told to take 800mg of Ibuprofen. That's a lot to take daily!

I sought out Traveling Hands, and it's night and day when I don't have the CBD oil. Within 20 minutes you feel relief. It absorbs directly into the skin in those areas. All the Ibuprofen does is mask the pain—it only takes the edge off.

Having access to the massages and CBD oil has helped me start walking again, even my orthopedic surgeon said to use it! I don't know what I would do without it."

— Amy C., 42