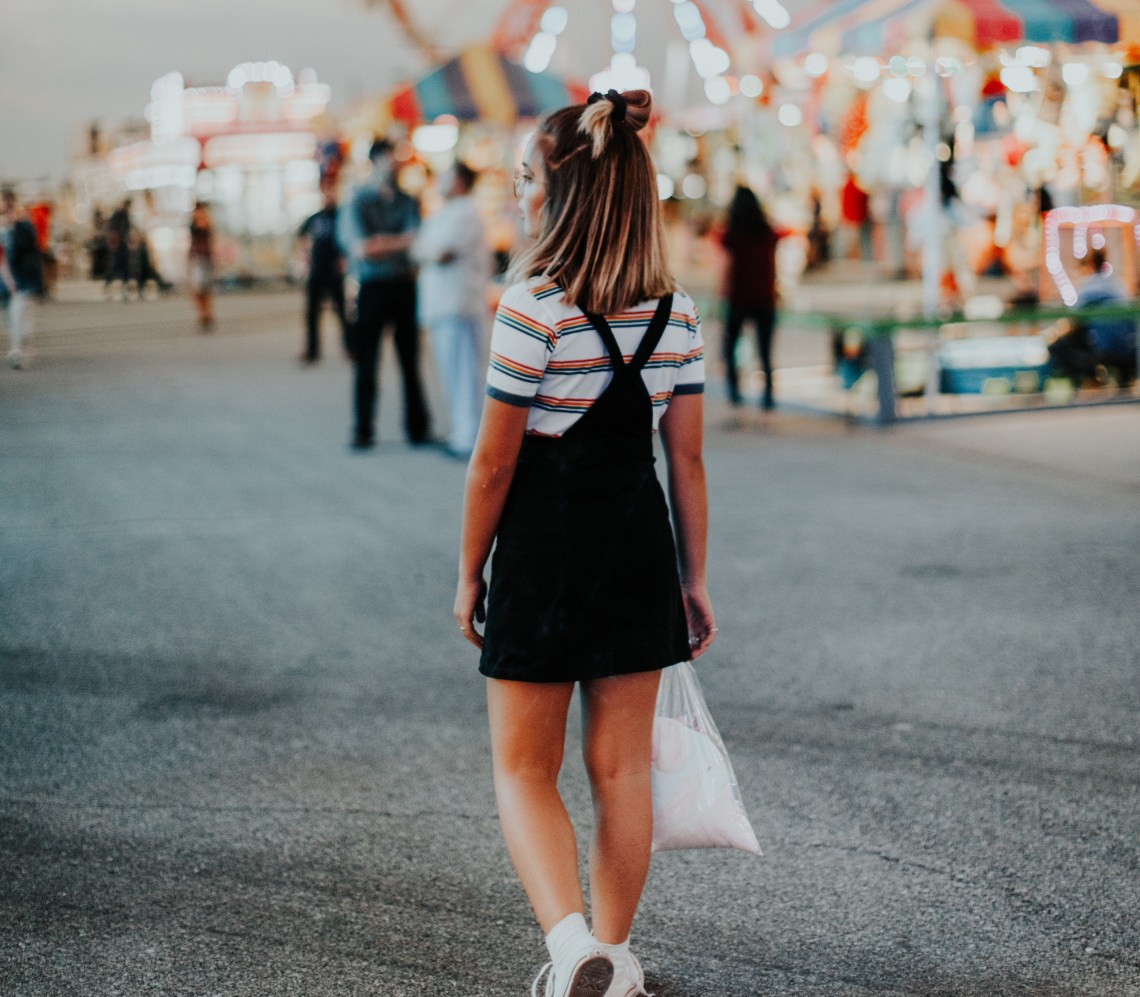 If you are a relatively normal human being, you've probably heard of Coachella. (The word in itself just rolls off your tongue!) And if you're into the music/festival scene, you most likely know Coachella as one of the bigger festivals on the West Coast, featuring big name artists, celebrity attendees, amazing food, art installations, the giant Ferris Wheel, and, of course, Cali vibes.
But a few weeks ago, I attended KAABOO, a newer music festival in Del Mar (about 20 miles north of San Diego) that I think may give Coachella a run for its money. Located on the Del Mar racetrack, KAABOO features an eclectic variety of music, top-of-the-line vendors, breathtaking art exhibits (including live ones!), eco-friendly outdoor spaces, quality bathrooms, plenty of stages, indoor and outdoor dancing areas, and 'chill' zones.
KAABOO is not your typical music festival; in fact, it's not really a 'festival' at all.
As stated on their website,
"We're a new kind of entertainment and arts experience designed around comfort, quality and good times."
And that was exactly my experience. Fresh, spunky, earth-friendly, clean, and fun, here are 6 reasons why KAABOO just might be SoCal's new Coachella.
1. The venue is on point.
Not too big, not too small, KAABOO spans the length of the Del Mar race track, taking advantage of the mix of turf/concrete while providing great spaces for outdoor dancing, indoor partying, and (perhaps best of all!) flushable, non-port-a-potty bathrooms!
The layout of the venue puts the two main stages on opposite ends, allowing for traffic to flow naturally, while giving enough room for attendees to switch between acts without all milling about in the same area. The smaller stages are spread out enough so that the music isn't bleeding from one area to another, and the vendors are sprinkled throughout so that no matter where you are, you can get what you need.
2. The amenities are incredibly user-friendly.
Okay, before I go on another tangent about the amazing bathrooms (because believe me, until you've done your business in a sketchy port-a-potty where 236597235 others have been, you'll never understand the luxury of an actual, flushable, normal toilet at a festival), I just want to speak to the overall attendee-friendly facilities. There were stations for (free!) sunscreen, first aid, (free!) water, phone charging, etc. all in easy-to-reach and frequent areas around the festival. There was also just an ease of access between different areas, vendors, and stages for an overall pleasant experience.
3. There's more than just music.
KAABOO offers an experience which means you're not just listening to artists/performers/DJs, you're also watching a chef create a meal, you're buying a hand-made flower crown, you're getting your hair done by Paul Mitchell students, you're enjoying a massage between sets, you're visiting the art gallery, you're watching an artist paint a giant mural right in front of your eyes—the possibilities are endless.
4. The food options are outstanding.
I'm a foodie. You'll see me standing in line during a break in sets to grab a bite of something weird, new, fun, or 'festival-y' just because. And KAABOO 2017 did not disappoint. From the vegetarian options to the bacon mac and cheese to the variety of beers, I didn't eat a single thing I didn't like.
My favorite, by far, was the acai offered by Sambazon—'organic, fair trade, made with GMO free ingredients, wild harvested, sustainably sourced in the Brazilian Amazon.' How awesome is that? Hands down, one of the best, most natural acai bowls I've ever had.
5. The art will astound you.
Music festivals have been all about art lately—featuring large sculptures all over the grounds, funky exhibits or areas, getting attendees involved (like the string of balloons at Coachella). KAABOO was no different, but in my opinion, it may even have gone a step above.
Not only was there art wherever you looked—a gallery, walking models/figures covered in mirrors, and one-story paintings—but art was also being created right in front of you.
One of the most impactful parts of my experience at KAABOO was being able to watch, over the span of the three days, how an artist started with a blank canvas and then created a masterpiece. Some of the art was truly breathtaking—making you stop, think, question, and soak it all in.
6. You're truly experiencing festival culture in new and exciting ways.
Whether you spend the three days flitting across big and small stages, breathing in the sounds and smells, wandering through the galleries, eating your way through the delicious vendors, shaking your booty with the late-night DJs, or rocking out (quietly!) at the silent disco, KAABOO was an experience beyond a 'normal' festival.
Taking similar themes of silent raving and 'chill' zones from Coachella and embodying them in new ways, KAABOO created a festival that wasn't just about music, but about experiencing everything around you.
From the vibes to the eats/drinks to the freedom, I'd say KAABOO Del Mar might be giving some big name festivals on the West Coast a run for their money.