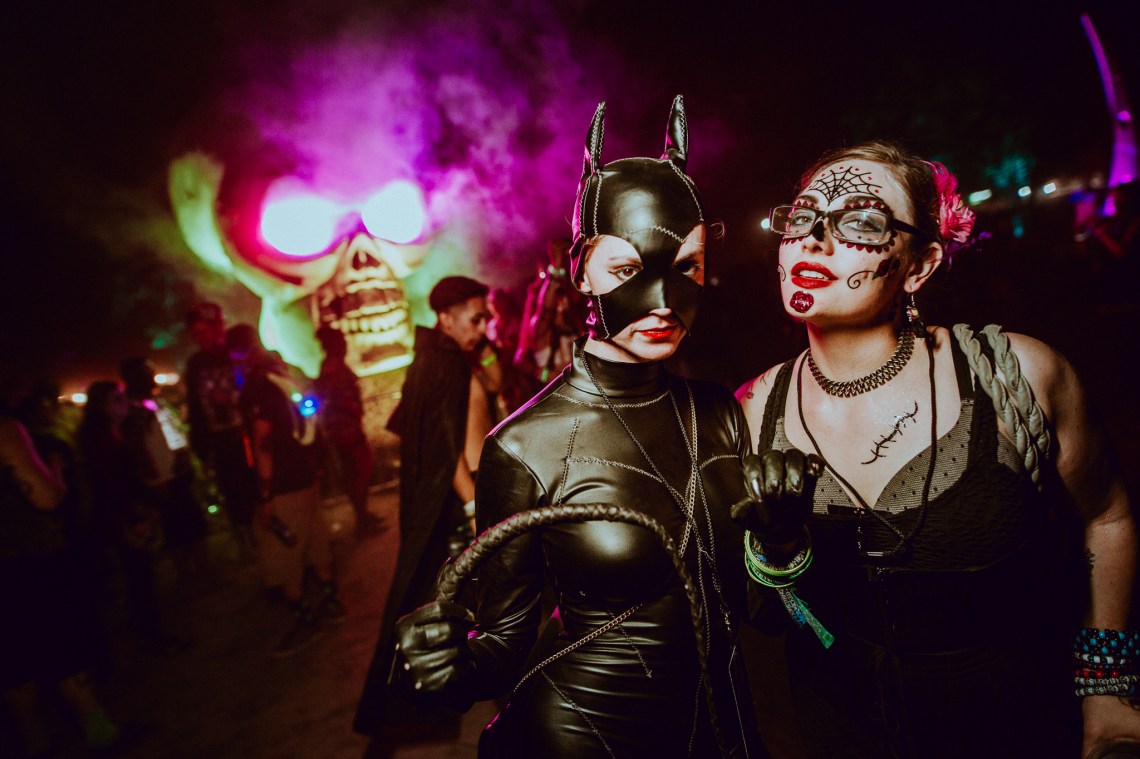 Whether you're an avid concert-goer, or just dabbling in the music scene, you've probably heard of 'festival season'—the time period between late spring into summer where shows dominate the entertainment industry, capturing people of all ages, races, beliefs and walks of life in celebration. There are the big-name festivals, the local venues, the trendy outfits and Pinterest boards dedicated to #festivalfashion. There's excitement and buzz and tickets being bought left and right. Even if you're not totally into the scene, you're at least aware that music festivals are popular and people are having the time of their lives.
But have you heard about this upcoming festival—Something Wicked—spooky, exciting, fun-filled and happening Halloween weekend?
Something Wicked is an electronic dance festival you don't want to miss. Saturday October 28-Sunday October 29 in Houston, Texas, this year's theme—The Asylum—incorporates all the spookiness of the holiday, plus stages and sounds that will make your skin crawl.
Here are 4 things that set this festival apart, and why you should definitely consider buying tickets (before it's too late!):
1. You're going to have an out-of-body experience (in more than one way).
Attending a music festival is like removing yourself from the real world and existing in an alternate reality for a few days. When the music's playing, you lose yourself in the sounds. You let your mind float above you as your heart and limbs just move to the beat.
EDM in general will give you that out-of-body experience—now picture yourself in a crowd of costumed peers—that's a whole new level of excitement. Honestly, there's nothing scarier and more exhilarating than being around thousands of people in costumes dancing, laughing, jumping, and celebrating. So prepare to laugh, scream, be totally terrified, and dance like a fool for 48 hours.
Don't believe the hype? Check out this trailer:
2. This venue will blow your mind.
The coolest thing about Something Wicked is the variety of stages: SHADOWLANDS STAGE (a more raw and energetic stage, hosting the majority of the headliners), BASS CRYPT STAGE (the place for heavy beats and loud bass), and MYSTIC MEADOWS STAGE (trance-groove type sounds).
Each stage has a different vibe—you can chill, party, be spooked, and soak up the variety of sounds.
3. The lineup is stacked.
Day One features Above & Beyond and Marshmello as headliners. Day Two includes Tiesto, Zeds Dead, RL Grime. Other artists/DJs include Borgeous, Party Favor, Alan Walker, Hippie Sabotage, San Holo, and Space Jesus,among many others.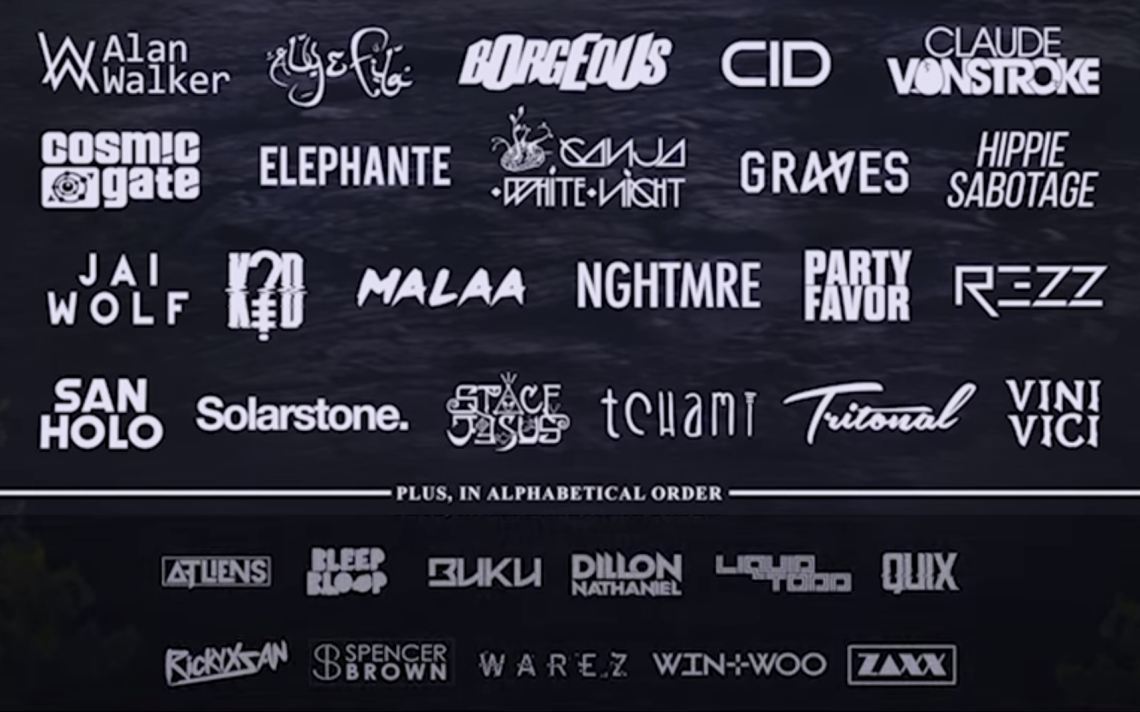 You can check out the full lineup HERE.
4. You're going to be at the biggest, best Halloween party.
What could be better than spending your Halloween rocking your favorite costume, being surrounded by friends and strangers in unity and celebration, and dancing until you drop (while almost peeing your pants at the terrifying sounds and attractions around the venue)?
The answer is nothing.
5. This festival supports community, connection, hope, and love in major ways.
All fun aside, Something Wicked is a festival bringing major positivity and hope to Houston. After the area was rocked by Hurricane Harvey, Disco Donnie Presents (DDP), wanted to something to give back to the community and show support to fans.
"Our goal was to underscore our interests in our fans' safety," said Evan Bailey, Vice President of DDP, "We listened to what our fans were saying, what they needed. We realized what this event meant to them and what they mean to us, and so we wanted to identify charities that would put work into relief quickly. Our desire was to treat our fans well."
This year's charitable initiatives total over $165,000 to The Houston Food Bank, Salvation Army, Habitat For Humanity, etc., including donations from artists, ticket sales, and even Disco Donnie Presents CEO, Donnie Estopinal, himself.
Not only is this music festival fun, original, and filled with spooktacular adventure, but it's about coming together as a community to love, support, and assist those who are struggling. That connection is what EDM is all about.
So pack your bags, prepare your costume, download this spooky Spotify pregame playlist, and get your tickets. It's going to be a wickedly good weekend.