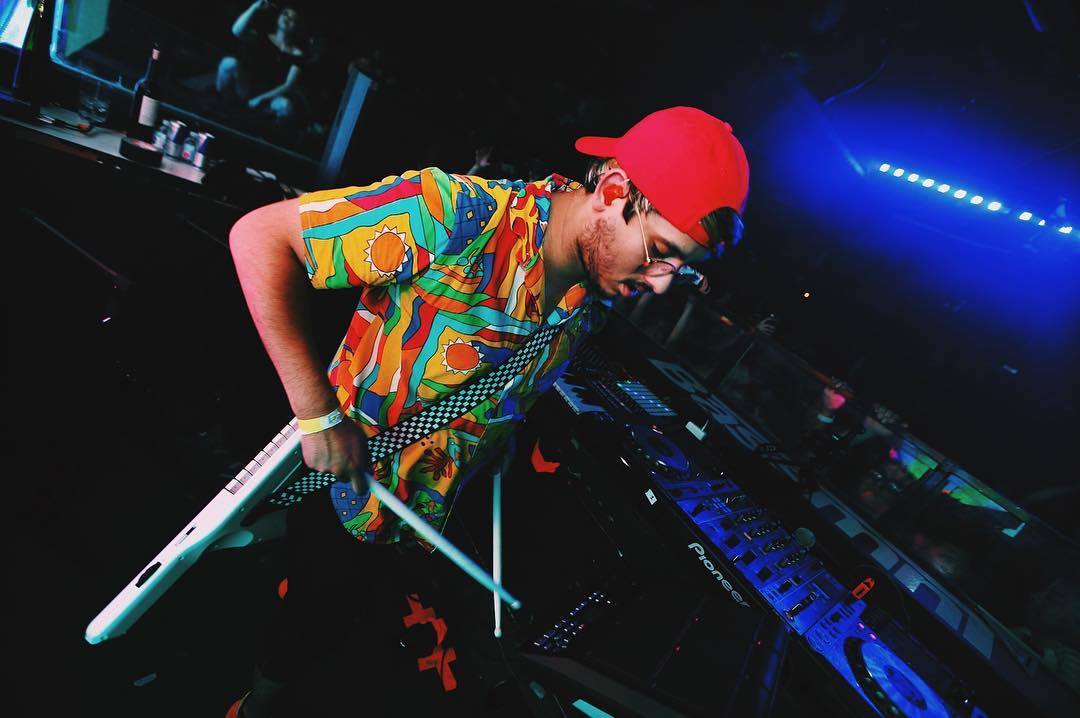 Music has a way of connecting people. No matter your walk of life, your age, your status, your career, your educational background, your habits, your weaknesses, your strengths—you can be united with strangers through music. And I love that. I love how two people can stand next to each other, and not even speak the same language, yet still be able to communicate. Still be able to smile and laugh and sing together. Still be able to dance and throw their hands in the air and know that the person next to them is feeling the same thing: pure bliss.
This past Friday I headed to Ookay's set at Bassmnt in Downtown San Diego. A big fan of Ookay, especially his hits Thief and Lighthouse, (which I guarantee you've heard, and if not you need to check out, like, yesterday!) I was excited to sound check with him, pick his brain, and see him live.
And I wasn't in the least bit disappointed.
Abe Laguna, otherwise known by his stage name, 'Ookay,' is a musician and electronic dance music producer/DJ originally from San Diego. Not only was it awesome to get to meet and talk to him in person, but to see him surrounded by friends and family in his hometown made the whole show have a layer of excitement and intimacy.
When I asked him about his background, he said that he started making music on his own, creating trap remixes and experimenting with sound. "I started with house music," he said, referencing Kaskade as one of his early inspirations and crediting EDC Las Vegas 2010 as what 'changed his life' and pushed him into making and recording his own sound. "But my heart was always with trap."
This is apparent hearing his set or checking out his Spotify playlist. But he said that he wanted to push back against the idea that he was simply a 'trap' DJ. With the release of his EP, Ghost, his goal was to show fans (and haters) that he was able to create other sounds. (And he blew us all away, btw.)
Maybe you've heard of Ookay because of his hilarious Twitter account, throwing humorous shade on other DJs, politicians, etc. and even himself! Maybe you've seen this video, among others blessing our Facebook feeds:
Or maybe you've talked to him in person and got to know his goofy side. But even with a laid back, fun-loving attitude, when it comes to music, he's no B.S. He loves creating music, and puts his heart and soul into it.
When I asked him why he does what he does, he said, simply, "It doesn't feel like work. I'm just doing what makes me happy." He went on to talk about some of the more life-changing events that have happened to him since he started, from meeting fans to people sharing stories of how his music kept them from committing suicide. "It's powerful," he said, "To be that sort of hero for someone—I can't comprehend that; it hasn't soaked in."
When Ookay took the stage at Bassmnt, the energy was wild. The entire venue was packed, filled with people of all ages, from all areas of the world, and speaking all different languages. As I walked through, I was amazed at the sheer variety of faces I encountered, but one thing connected all of us—we were here for the music.
And in that shared love of music, we were united.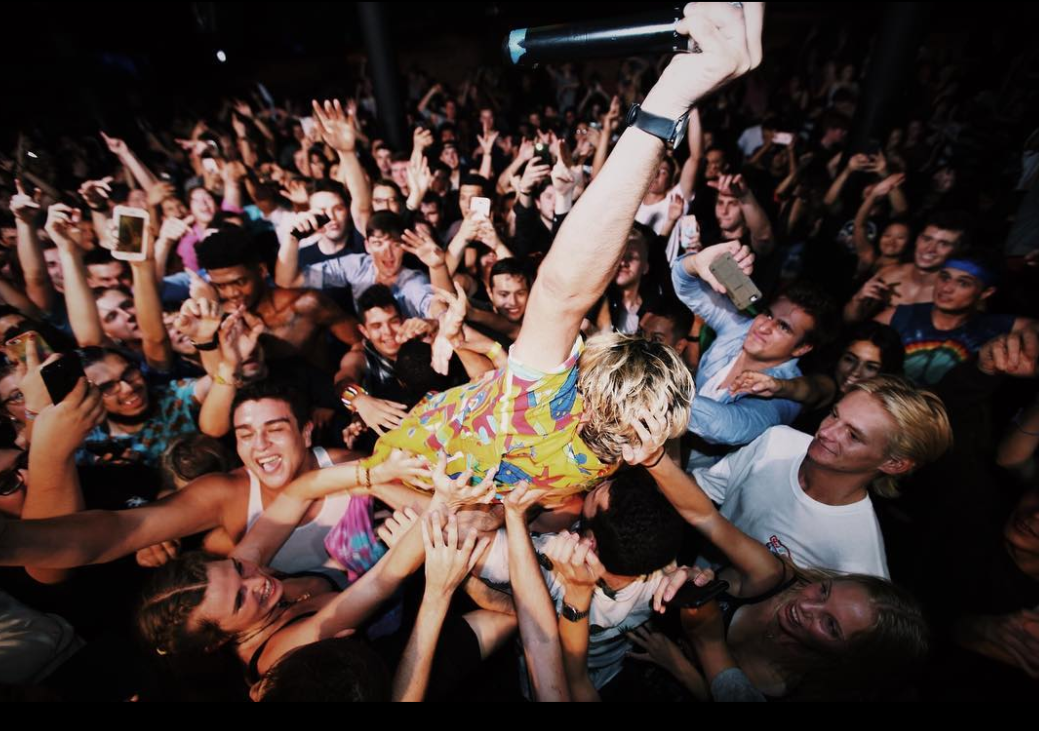 To me, that's one of the best things about Ookay's show. Not only did he sing live, play a variety of instruments, jump on stage, and engage his audience throughout the entire set, but his mix of sound connected every single person who listened.
From playing favorite tracks that get the crowd sing-screaming along, to mixing live right on stage—Ookay's set speaks to the universality of music—how we aren't just listening to sounds, we're speaking, singing, and celebrating our shared, human language.
It was an amazing experience.
And one of the best things, in words from the master himself:
"I'm just getting started."