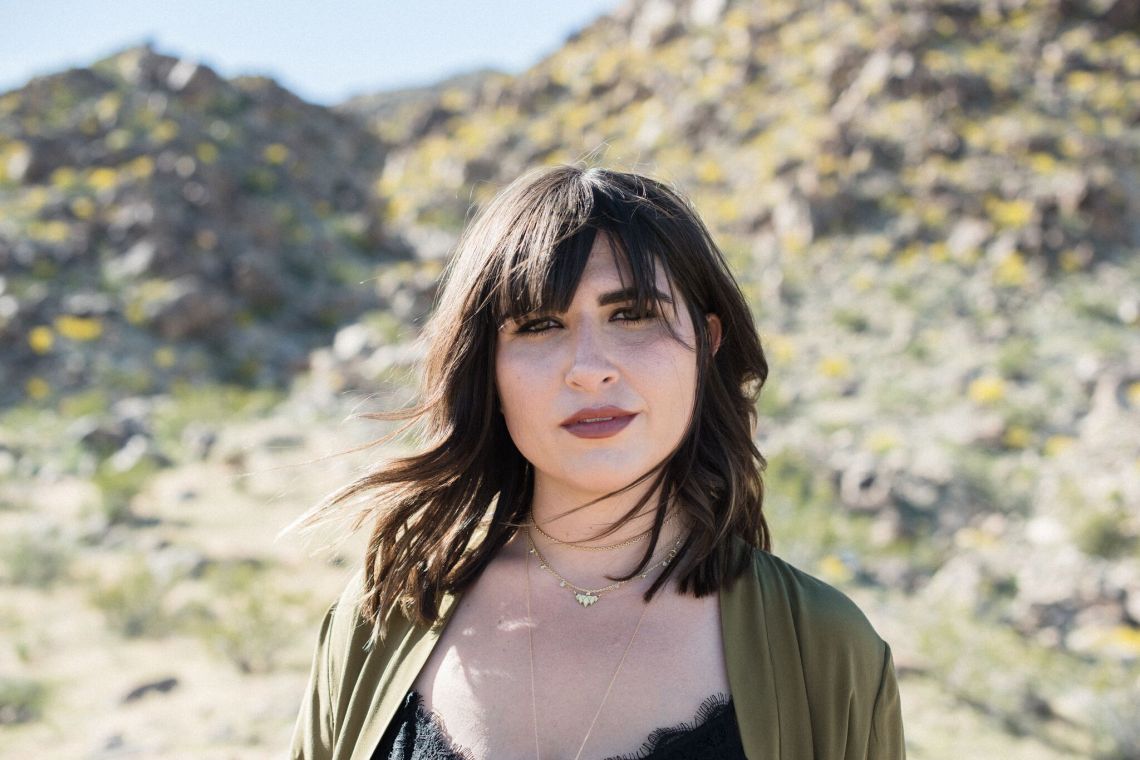 Powerful women inspire me. Women who lead in their industry, succeed in their fields, stand their ground, speak their mind, use their voice. Women who aren't afraid to be different and unique, strong and bold. Women who, in simple existence, inspire others around them.
Last week I had the privilege of speaking to one of those women: Emily Warren, a young, New York born, Grammy-winning, multi-platinum singer and songwriter.
Warren is incredibly successful in the music industry. She's written songs for The Chainsmokers, Frenship, Shawn Mendes, Noah Cyrus, Jessie J, Little Mix, Fifth Harmony, Sean Paul, Melanie Martinez, among others. Maybe you've heard "Capsize"? Yep, her co-written lyrics and vocals. Or "Paris"? Yep, she's the mystery female voice.
As a woman in a largely male-dominated field, I wanted to know how she does it; how she's able to keep her confidence and sense of self under the pressure of launching a solo career, how she's able to write so many powerful songs and still create her own music (and new amazing single, "Hurt By You"), and how she's enjoying her first (huge!) tour with The Chainsmokers.
When we sat down to talk, one of the first things she mentioned was her inspiration. In her early career, Warren was a part of a band, The Betters, which she later disbanded after being accepted into the music program at NYU/Clive Davis Institute. After graduation, she began living between L.A. and London, signed with Dr. Luke and started co-writing.
But it wasn't until she co-wrote "Don't Let Me Down," The Chainsmokers' top 5 hit with longtime friend Scott Harris, and her vocals on Capsize," a co-written hit with Frenship went viral, that she was pushed to write her own music.
"I needed to do for myself," Warren said about writing her own music. "I was creating a space of vulnerability for the artists I worked with and I wanted that for myself."
One of the challenges for women in the music industry is writing. "There's a lot of sexism," she said, "If you listen to [male] music, most of the time it's a man talking about himself, but for a woman, she's talking about him."
In a typical recording environment, so often it's a room of majority male producers discussing a female's music, she said, shaking her head. "So many [female] songs are what a guy thinks a girl should say. Men writing for females to sing. And I didn't want that."
Warren says she continually surrounds herself with 'good people' and friends. Everyone she has collaborated with was someone she knew and she says she likes it that way. "Good vibes," she said simply.
Being around close people allowed her to be vulnerable and to create music that was close to her heart. And her first single, "Hurt By You," is just that—vulnerable, honest, and powerful. The song is about love and with lyrics such as, 'And I hope you don't hurt me / But oh, if you do / It would be worth getting hurt by you,' she talks about being broken by first love and the risks you take when you fall into something real.
The single speaks volumes to her openness as an artist and her ability to write painfully honest lyrics without being swayed by other perspectives in her industry.
"You can't be pushed in a direction that you're not comfortable with," she said when I asked her to share some advice for young artists or females starting their careers. "We all have tastes. Have confidence in your taste and don't fall into what's not you."
And standing her ground is one of the most powerful lessons her career has taught her thus far.
For women, one of the biggest challenges is often standing your ground in a male-dominated field. I was curious to know Warren's approach, and how she was able to be strong in her perspectives and voice, especially being both a singer and songwriter.
"I don't see myself as a female," she said, speaking to working with male producers.
"When I walk into a room, I don't think 'Oh, I'm the only girl in the room.' I just think, 'I'm walking into a room.' And I think that's how it should be. No barriers."
She believes there shouldn't be definitions or boundaries. As encouragement to other women in both her industry and in their careers, she said they shouldn't back down, feel inferior, or even feel different.
"You are nothing less than anyone else."
And as Warren celebrates the release of her single, continues her tour with The Chainsmokers, and works on and looks forward to her eventual album release, she plans to keep that confident perspective.
"Don't think of yourself as a woman," she said simply, "Think of yourself as an equal."

---
Interested in Emily? Check out her social: Twitter / Instagram
Listen to hew single, "Hurt By You" – Spotify, iTunes & VEVO