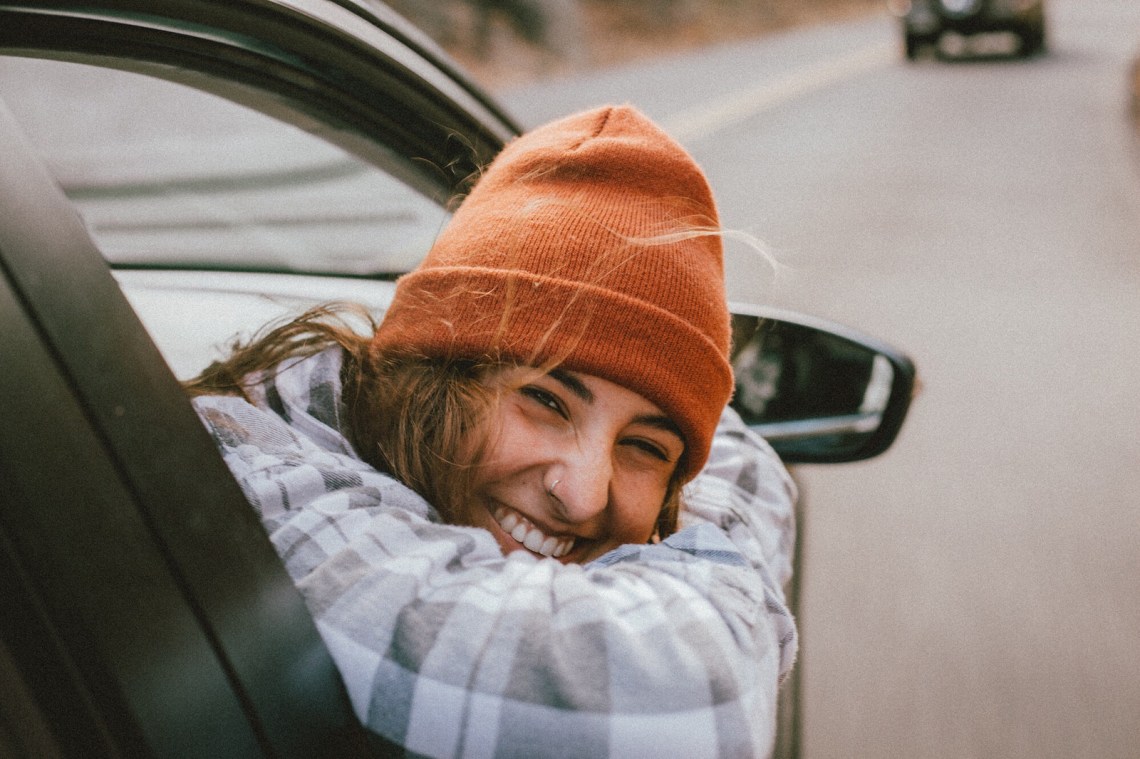 You hold my hand and ask if I'm ready, like this road is a journey we're about to get lost on, like starting that engine will transport us to another world. I feel the truck hum to life beneath my feet. I close my eyes, breathe in the smell of gasoline and dirt and linen air fresheners, and you.
You're the same, always been. Same hair, same hat with the dirty brim, same eyes I've looked into as long as I can remember, eyes that have guided me, loved me, kept me safe.
We back out of the driveway and into the street, houses passing like blurs out my window. I press my nose to the glass like I always do, you laugh, say that's the same thing I've always done since I was a little girl. But I like the feeling, cool against my face.
You hum along to the radio, an old song with a melody that reminds me of the ones sung to me when I was young—the nighttime playlist, daddy's voice—the soundtrack to my dreams.
We move from street to gravel to highway to backroad. We drive endlessly, it seems, no difference between earth and sky.
I let my hair spin wildly in the wind, let your words float through my mind, make me sleepy in the afternoon sun. I love sitting in this car with you—hours like days, time stretching wonderfully on.
We've adventured like this many times before, from home to sports games, from state to state, from vacations back to our hometown, and all the places in-between.
It feels right, here next to you.
I look at you in all your beautiful humanness—dark eyes, messy hair, smile slightly crooked in the corner, that birthmark on your lip, the one that matches mine.
I want to make you a promise, right now, and into all of our tomorrows: I'll always be here. Even when it feels like I'm not.
I promise that when you turn that key, my voice will be the one warming your heart along with the heater. I promise that when your shaky hands grip the steering wheel, the radio will play my favorite song, and you'll know I'm right beside you, humming along.
I promise that wherever this old truck takes you, wherever your feet wander, wherever in this world your heart may pull you to go—I'll cruise along with you, writing my name with my breath on the windows, laughing at the license plates of the cars that pass us, letting my hands dance in the wind—here for all of it, I promise.
Wherever this world takes us, even if it's miles and streets and cities apart, I'll be the soul in your passenger seat. I'll be the one you reach for across that center console. I'll be the sun shining through the windshield, and the clouds waving goodbye in the rearview.
I'll be the memories, the laughs, the smell of apricot shampoo worn into your cloth seats.
I'll never leave you, I promise.