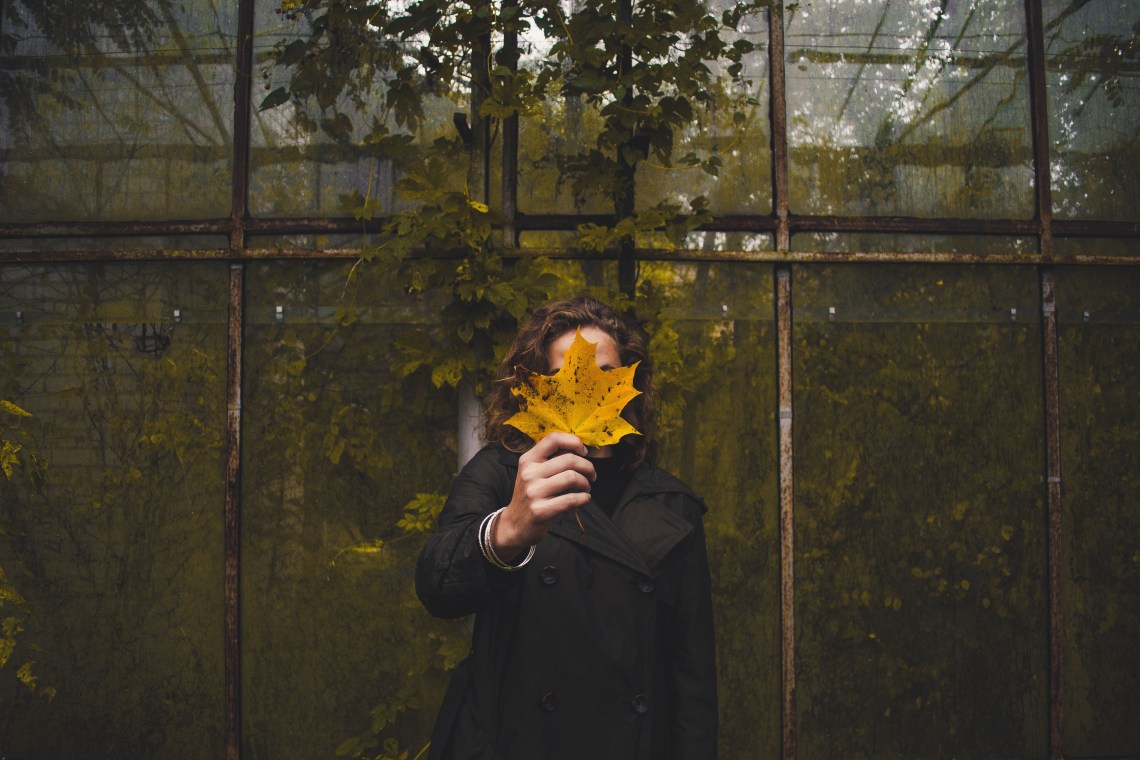 1. Make a fall bucket list. (And actually do every item on it.)
October is the prime time for fun activities. There's still a teeny bit of that summer warmth, but it's mixed with that lovely autumn chill. And there's so much to do, from pumpkin patches to sampling spice-flavored coffees to haunted houses—gather your friends, significant other, family, etc. and make a bucket list for all your must-do Halloween festivities—and do everything on it before the month ends.
2. Go to a concert.
Who needs traditional Halloween festivities? Now that you're out of college (and hopefully not as broke) you can spend your money on a crazy, fist-pumping, heart-pounding concert experience.
3. Satisfy your inner child.
You're never too old for Trick-or-Treating. Dress up, gather some friends, and do some old fashioned door-to-door candy-snagging. Or, better yet, take a younger sibling, niece, nephew, or family friend (so you don't feel as guilty grabbing that King size Snickers bar).
4. Make Halloween-themed drinks.
When in doubt, consult Pinterest for anything and everything Halloweeny. From Zombie cocktails to Hocous Pocus Spiked Punch, these recipes will make your Halloween #lit.
5. Host a costume party.
Let's face it, dressing up can be so much fun. And maybe you've outgrown the Trick-or-Treating, but you can still have fun. Host your own Halloween party (costumes required) complete with Halloween-themed drinks, decorations, and strobe lights for some spooky fun.
6. Go on a Halloween booze-cruise.
No more drunken house parties—it's time to get a little classier. (Or as classy as you can get while hammered.) Check your city's October events. Guaranteed there's a booze cruise or bar-hopping event, complete with costumes and other 20/30-somethings who are just as down to party as you are.
7. Be the best candy giver-outer on the block.
Want a chill night? Be a Trick-or-Treating host. Get loads of candy and open your doors to all the kids. There's truly nothing better than relaxing in your own home, and seeing smiles on so many cute, costumed faces.
8. Participate in a costume contest.
Might as well get dressed up for a purpose, right?! Plenty of bars, clubs, and venues host costume contests, sometimes even for cash prizes! $$ Go all out and see if you can win!
9. Go to an amusement park!
Rides, screaming, laughing, indulging in funnel cakes and other fatty foods—what could be better? See if your local amusement park has Halloween/October events and go for the day/night!
10. Carve pumpkins (and shamelessly eat all the seeds).
When was the last time you carved a pumpkin? Search cute carving ideas online, gather friends or family, and make a day of it. Don't forget to eat the seeds! Or make pie. 😃
11. Do all that cute October sh*t you haven't done since you were a kid.
Pumpkin patches, hayrides, haunted hikes, scary houses, ghost-hunting, the list continues. Whatever you haven't done in ages, do this year! You'll never be too old for some childhood fun. And hey, how that you're of age, you can spice it up a little with some booze. 😜