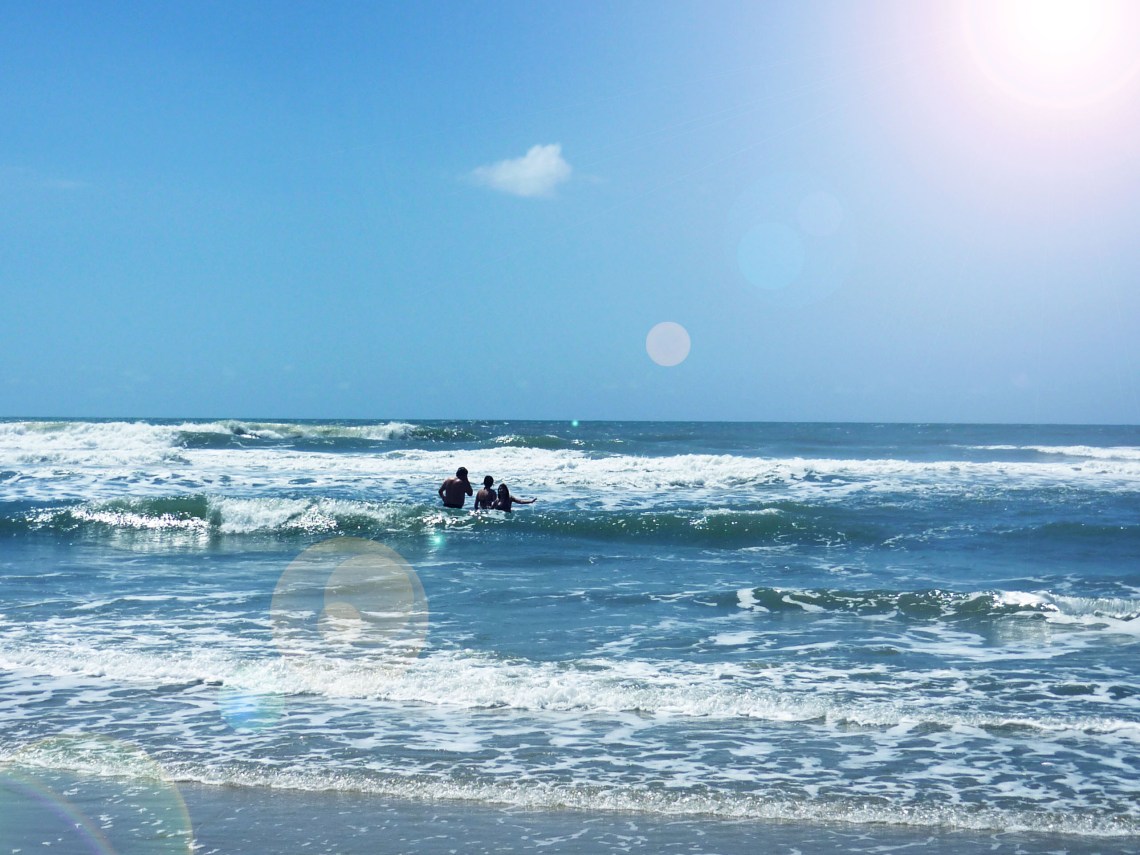 In the last few months I have gone through the most impacting transformations that I have experienced thus far both personally and professionally. I moved across the Atlantic to start life anew…filled with lots of faith, hope, and love; a love that was sincere but also very frightened. I arrived as a scared yet optimistic woman who had nothing to lose…except for her heart. But after the passing of months and a mutual decision, it was time to break our bond that held both of us together over for the past 5 years. One that spanned from 4,500 miles away and finally a mere 13 miles from each other's close proximity.
I gave wholeheartedly to a person who was so adamant of shielding himself from love and resisted it behind walls that would only crack every so often. But something was truly missing; the unconditional love and honoring of my needs that I didn't give to myself, that he wasn't capable of giving to me (which he sincerely expressed from the beginning of our journey together), and that he didn't value and give to himself as well.
"Marisa, we are both two good and intelligent people. But life doesn't want it for us." He was right. Life revealed all the possibilities, help, and opportunities for us to grow this love together and individually. But it became clear; he hated to give and receive love and I hated the fact that I believed he could. Only a bit more patience, I thought, but this left me depleted with no more to give. But the more I started to become resentful at his inability or desire to craft a relationship together with wholeness, the more he mirrored my inabilities of receiving and accepting love, too. I began to hate myself for not being able to realize this. However, an agreed truth between us was this: we both have never felt so loved, protected, and cared for when we provided that for each other. The bond of our love was actually so gentle, kind, and respectful when we both would be at our best without hiding the true depth and beauty of our hearts and minds. It was a love that I have never experienced before towards another person in my life and it was a love that has molded me into a strong, solid, and healthy woman who has healed her fragile pieces to create her wholeness.
Too many times we are so scared to reveal ourselves to others that the idea of loving someone and being loved by someone is not worth the risk and pain because inevitably all relationships end due to personal decisions or natural causes. Maybe we were once or twice disillusioned by love that we make it our mission to never allow it to create suffering that we once felt. But the simple truth is this, love doesn't harm us or another. We as humans are the ones that create our experiences while feeling, interpreting, and rationalizing what loves means to us and how it makes us behave and react both inwardly and outwardly. We tend to resign ourselves to hate the "heartache" of love and therefore we make ourselves believe we are better off without it.
On the other hand, there are those who have made the choice to commit, honor, and love their partner whether for the duration of the relationship or until death do them part. But again the fine line between love and hate reveals itself. The person we have vowed to love the most sometimes becomes the person we loathe the most. What we once thought what was so special about them becomes our greatest pet peeve and with time and resentment (if not actively repaired together), love turns to despise. This also can be said if we self-loathe and lack the capability of loving others and rejecting their affection for us.
Whether we are consciously or unconsciously making the choice to "hate to love", we are being counter-productive and isolating ourselves and others. We are shielding ourselves from the most pure and benevolent expressions and feelings that we as humans deserve and have the right to experience daily and unconditionally. The question we should be asking ourselves is, "Why do I hate to love? And how can I learn to love it?"