Are you ready to live the life you desire? Only you can make it happen — you have the power to create or destroy your experiences and happiness. Do something that will bring a spark of inspiration, a pinch of creativity, a stroke of genius, and a whole lot of love into your life. Whether followed verbatim, interpreted to make sense in your own way, or taken with a grain of salt, it's all of equal value. What's important is that you make the choice to do what feels right and good for you. Of course, proceed at your own pace and readiness.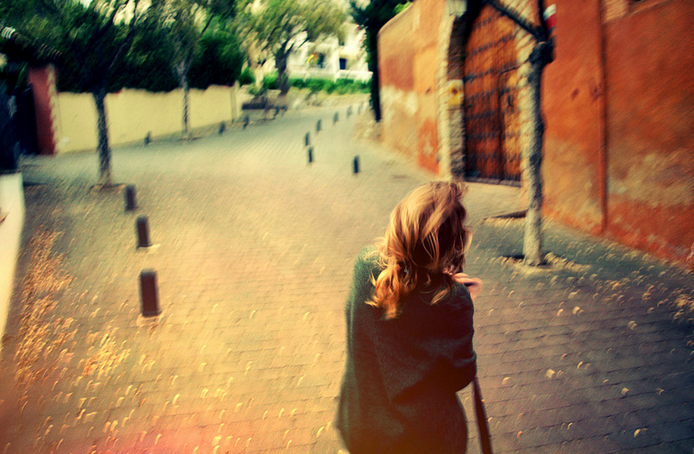 1) Treat yourself to at least 10 extra minutes of resting under the covers.
2) Wear your favorite pajamas all day on a Sunday.
3) Take 10 minutes each day to decompress in a silent place.
4) Go to your favorite bakery and let your senses guide you.
5) Buy fresh cut flowers for yourself or someone special — they will transform the space you occupy.
6) Spend a full day purging your closet and living space. Whatever you haven't used or worn in the last year… let it go.
7) Write someone a handwritten letter.
8) Write yourself a handwritten letter; words of affirmation, goals, a reminder.
9) Go to the local market and buy fresh meat, fish, and/or produce to make a nourishing home-cooked meal.
10) Take your favorite book or computer to a local spot. Sit and sip something hot.
11) Call someone on the phone to exchange words rather than sending it in a text.
12) Go to your favorite restaurant and order something new off the menu.
13) Take a short walk on a Saturday morning and observe three things that you've never paid attention to before in your surroundings.
14) Go to a local spot that you've always wanted to try, but haven't for whatever reason. Discover why you initially had interest in going there in the first place.
15) Prepare your favorite snack, eat it while sitting in a cozy spot, and don't be afraid to spend a few minutes savoring it.
16) Give someone a hug and in return let them hold you close to their chest.
17) Make a plan for travel — a day trip, a weekend getaway, or dream vacation. The world awaits your eyes to gaze upon it.
18) Create a small gift or buy one for a loved one — just because.
19) Create a small gift or buy one for yourself — just because.
20) Take a photo a day. Post it to Facebook, Instagram, and/or Twitter to share how you see the world with others or simply keep it for your eyes only.
21) Flip through an old photo album or digital collection of images — nostalgically.
22) Eat at least one meal a day while sitting down at the table.
23) Light a candle or twenty. Illuminate your space with soft glow. You will see why.
24) Make plans with your friends that require time spent around the table.
25) Write down a list of 3-5 reasonable goals you'd like to accomplish with flexibility. Afterwards, keep it or rip it up — the intent has already been stated.
26) Resurrect a one-time favorite piece of clothing or accessory and wear it anew.
27) Share a secret with a dear one and promise to protect one of their secrets, too.
28) Find the courage to do something that you normally would be afraid to do.
29) Cut back 20 minutes of work and/or studies a day and replace that time with something you enjoy.
30) Tell someone that you love them; through words or gestures.
31) Tell yourself "I love you" — say it daily until you feel and believe it.