As the year is coming to an end, we can take a moment to reflect upon our challenges and successes. In reality, every day can be the beginning of a New Year. It's in our power to start anew when we wake up each morning. However, a collective importance has been placed on January 1st at the stroke of midnight. Whether one decides to spend the holiday with others or alone, is of equal value. It's how you feel inside that determines the flip of the calendar from one day to the next.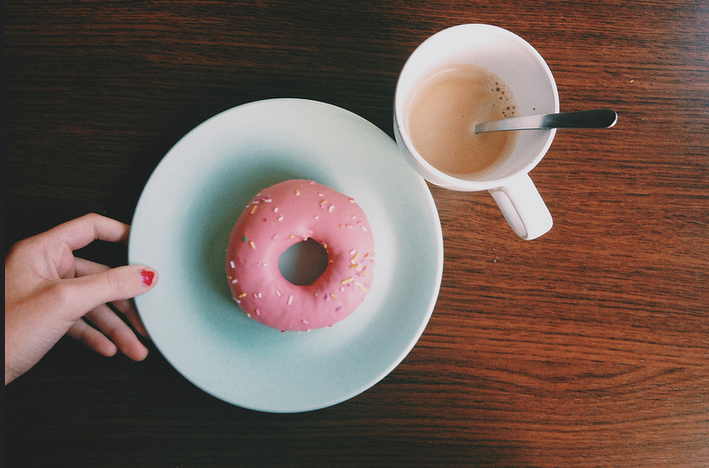 1. Create a set of reasonable goals.
2. Make a flexible plan of how and when you hope to accomplish them.
3. Write down at least three goals you have accomplished this past year.
4. Applaud yourself for having accomplished them.
5. Give yourself encouragement for what lies ahead. This could simply be a word of affirmation.
6. Take a moment to look at areas in your life that perhaps you'd like to re-adjust.
7. Make a plan of action to take a small or large step in a direction that feels good to you.
8. Allow yourself to reflect on disappointments you have experienced in the past year.
9. Let those disappointments go by gently forgiving yourself and others who have caused upset.
10. Make a commitment to yourself. Put two feet in rather than having one foot out, ready to run.
11. Have faith that you are where you are supposed to be in the present; there is reason for it.
12. The universe neutrally gives us what we need. But it's our choice how we respond to it.
13. Nothing is permanent and things change.
14. Trust in the process of the life you're living.
15. By objectively embracing each day as it comes, it allows a sense of ease rather than anxiety.
16. Think about the most important people in your life and how they've impacted you this year.
17. Think about how you have impacted the most important people in your life this year.
18. What is something that you'd like to improve regarding the quality of your life?
19. Once you identify it, make a list of how you can change it and include its possible outcomes.
20. Patience.
21. Think about the one thing in your life that gives you a great sense of security.
22. Now allow that feeling of security and comfort to overflow into other areas of your life.
23. Break a bad habit from the past year by giving it 21 days of determination to dissolve.
24. Create a positive habit. Give it 21 days of determination to let it integrate into your life.
25. Identify someone in your life that has caused you discomfort. Make a decision to let go or decisively work through it.
26. Whenever there is doubt, replace the negative self-talk with words of compassion.
27. You have the choice to be your biggest cheerleader, make yourself proud.
28. Only you truly have the control to shape your experience of how you and others view you for the better.
29. Anticipation, heightened expectations, and fear that held you back in the past year do not have to repeat in the new year. This is your choice to break the cycle.
30. Trust in yourself to know that you can handle and cope with whatever comes your way.
31. Love yourself and others more this year than you ever have in the previous ones.