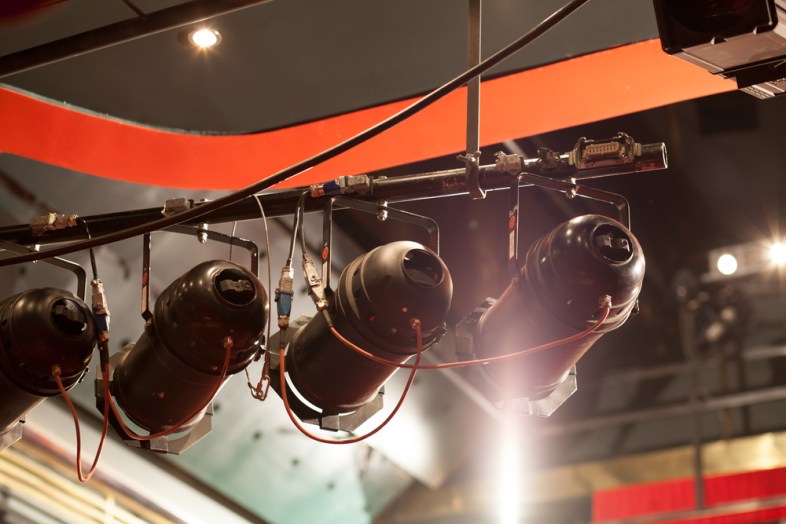 "The theatre, the theatre!" It's the week before opening night and the cast, crew, and design team are joining forces and bringing the work from the rehearsal room to the stage. It's a thrilling process, but one that does not occur without a physical, mental, and emotional toll. If you enjoy being in a dark room for 12 hours a day, complete with constant human interaction, then tech weekend is for you!!! For thespians, and friends and foes of thespians, here are a few signs that the infamous "Tech Week" is upon you:
You don't remember what the sun looks like. Before you entered the theater, the leaves were green. After you leave the theater, large families who might have their own TLC show are raking leaves and decorating the front porch with pumpkins and miniature scarecrow families.
Your character shoes smell like that time you filled a water bottle with chocolate milk, forgot about it, and then found it in your backpack 2 weeks later.
Your skin is breaking out like the "before" in a Proactiv ad. (And not the Katy Perry "before," either). The combination of Ben Nye (the make-up guy) foundation and a hefty amount of stress requires you to rely more and more on your delightful personality.
Personal hygiene is questionable. You finally understand why dry shampoo was invented. You will not be dressing like the first week of school. You will be dressing like all of your clothes are in the laundry except for a community theatre "Hairspray" sweatshirt from, like, 5 years ago, that you swore you would stow away forever and only bring out for emergency purposes. This is one of them.
You're drinking Emergen-C like it's a refreshing cup of freshly squeezed lemonade, instead of questionable fruit punch at a "by donation" one-woman ukulele show.
You no longer respond to the name given to you at birth. You hear someone shout the name of the character you're playing and you turn around like, "What do you want of me? I'm doing the BEST I CAN."
You're behind on absolutely everything and you may or may not have had an emotional breakdown. Or two, or three, or eleven. You've questioned your place in this world, your friendships, and your relationship. (Hahaha, just kidding. You don't have one. You're dating the show).
Bonus: This week is also the week your childhood traumas resurface!
You've upped your social media game. You're aware that you might be annoying all of your friends with Facebook event invites, but they had better come to your show or otherwise they'll be forced to watch a SHAKY DVD COPY of your brilliant, Tony award-winning performance.
9a. You've spent an embarrassing amount of money at Target in the quest for make-up wipes, hairspray, hair ties, and bobby pins. Because the world needs more lost bobby pins trying to find their place in life.
9b. While you were at Target, you also bought a lot of unnecessary things, like cool washi tape and heart-shaped princess stickers for the little cousin that you don't have. You'll swipe your debit card and say something like, "Treat yoself!"
Friends spy mic tape residue on your neck that makes you look like you haven't showered. (And let's be honest, you probably haven't). You find mic tape on your neck, shoes, pillowcase, contact lens case, steering wheel, etc. It's the Ashton Kutcher of tape.
You use "It's tech week" as frequently as college freshmen use "I was drunk" to excuse their behavior. You are a little monster. (And not a cute Gaga "little monster" who had a great time dressing up for The Monster Ball and will soon have a well-liked profile picture).
Your director gathers everyone up for a motivational lifting of spirits and says something like "We're all in this together," and immediately regrets it when the theater suddenly turns into a High School Musical basketball court.
But it is not without tremendous gain! The script comes alive and you're beyond proud to be involved in theatre and share a story that inspires, entertains, and presents ideas that challenge the audience to think differently about the world they live in. So do some yoga, hug your cast and crew, and have a phenomenal show.