"Enjoy the little things in life because one day you'll look back and realize they were the big things." – Kurt Vonnegut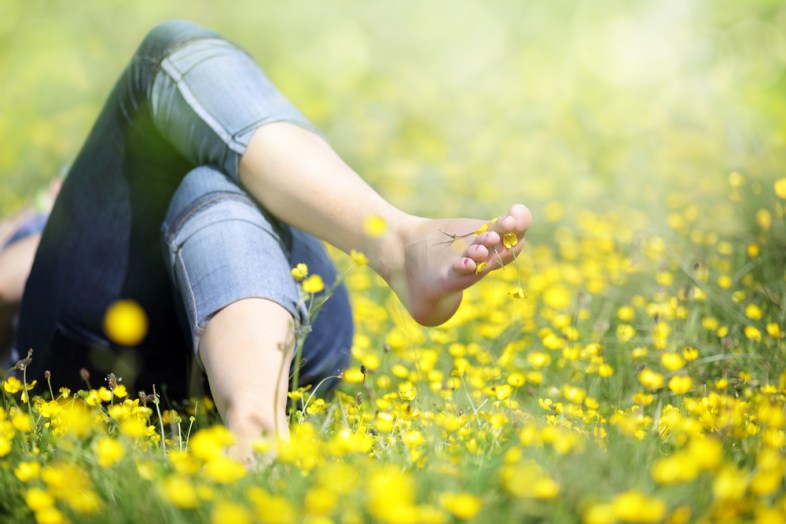 1. Plush carpet on bare feet.
2. The smell of freshly raked leaves.
3. Hitting all green lights.
4. Snagging a great spot in a seemingly full parking lot.
5. When your favorite song comes on the radio.
6. Pulling up and finding no line at the drive thru.
7. Puppies.
8. When the slow driver in front of you finally turns.
9. Hoodies.
10. Foot massages.
11. Finding a coupon that hasn't yet expired.
12. Coming across a job posting that matches you to a T.
13. When the hairdresser does exactly what you asked.
14. The beginning of autumn, when everything pumpkin-flavored is reintroduced to society.
15. When you hold someone's baby and it doesn't cry.
16. Sleeping like a rock the whole night through.
17. Spring flowers finally emerging after winter.
18. Thin mints.
19. The perfect temperature and water pressure in the shower.
20. Really soft towels for after that shower.
21. Pizza delivery when you're drunk.
22. When the huge zit finally disappears from your face.
23. Movie theater popcorn.
24. Driving with the windows down.
25. Skin's feeling after an exfoliating scrub.
26. Free dessert on your birthday.
27. The first bite of a meal when you're starving.
28. The smell of summer barbecue.
29. Cold water after a workout.
30. The feeling after brushing your teeth.
31. When the bag of already opened cereal or crackers isn't stale.
32. Funny animal videos.
33. Three-day weekends.
34. Uninterrupted cruise control.
35. Finding your favorite food item on sale at the grocer.
36. Sweatpants.
37. Going to a friend's and seeing that they have good snacks.
38. When the store's not crowded.
39. Lemonade on a summer day.
40. Baked goods right out of the oven.
41. Big fluffy robes.
42. When an outfit comes together perfectly.
43. Getting someone's voicemail when that's what you were hoping for.
44. Sleeping in until your body is ready to wake up.
45. Finally getting in your car to leave a shitty day of work.
46. Leggings.
47. Taking an item to checkout and being told that it costs less than you anticipated.
48. Free shipping.
49. Nesting in bed on a cold, rainy day.
50. Missing an animal just barely while driving.
51. Winning anything on a scratch-off lottery ticket.
52. Quality toilet paper.
53. When your pet greets you at the door and acts like "Finally! You're home!"
54. Changing into comfortable clothes after a workday.
55. Friday afternoons.
56. When public places use decent-smelling, foaming hand soap.
57. Shoes that make you feel like a million bucks.
58. Writing with a smooth, quality pen.
59. Netflix binging when you have no other responsibilities.
60. The first dip into the ice cream carton.
61. The smell of fresh pine.
62. Payday.