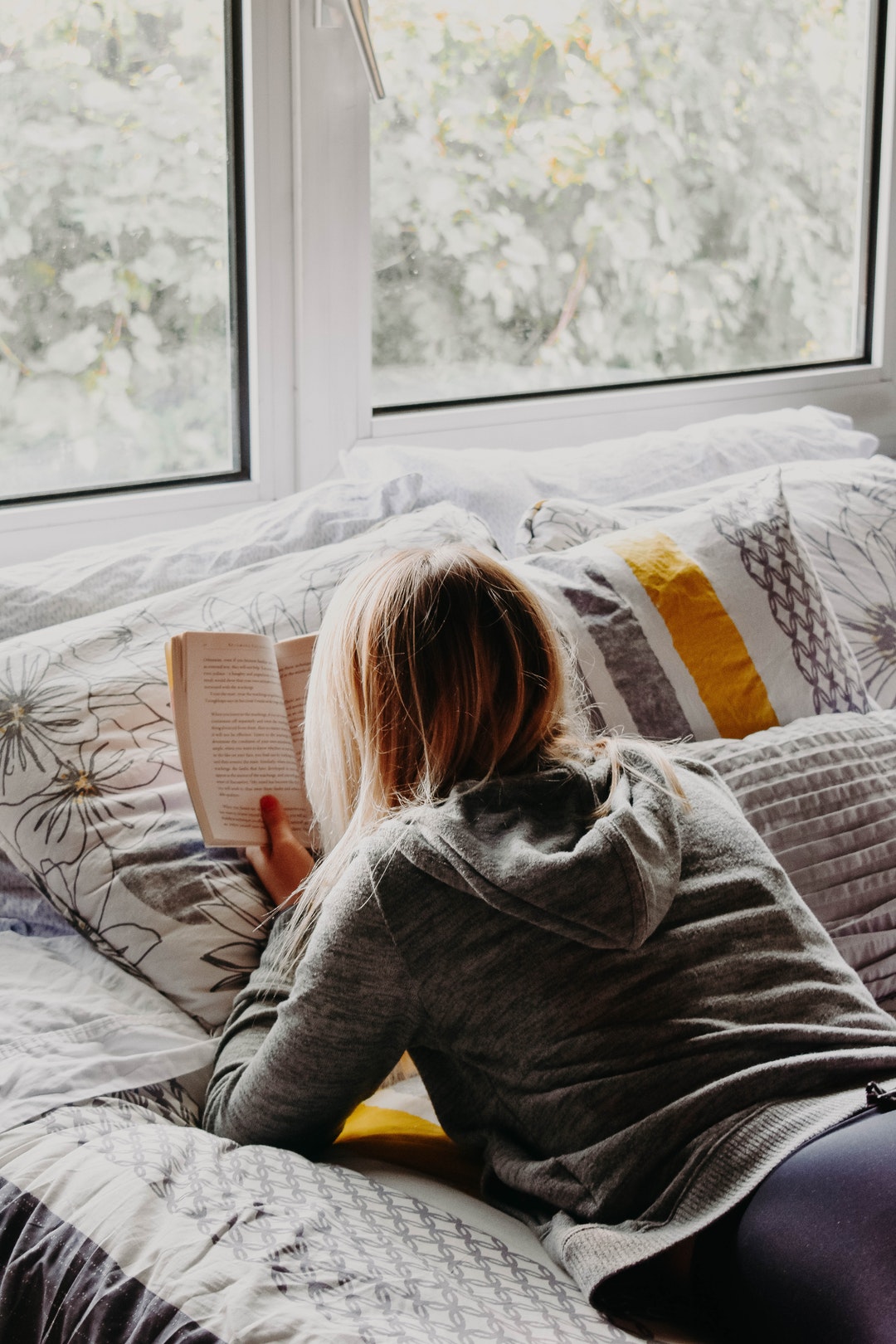 To the outside world, I have it all together. I have a great job in my field, a family that loves me, friends up the wazoo, I'm in the gym constantly and people seem to flock to my personality. Someone who has all this stuff going for them can't be depressed, right?
Wrong.
There is a storm in my head at all times. Waves of anxiety crashing against the shores of my brain. A drought of positivity drying up the "greener" grass that people assume I have growing. A tornado of thoughts destroying the houses of good coping mechanisms I've spent years building. A winter wind that is trying to cool the warmest parts of me.
But you'd never see that.
That is, unless, I filled you in and let you into the darkest crevices of my being. As the majority of people are picking their jaws off the floor with the cliche responses like "But, like, you don't look depressed", I'll be standing in front of you with a smile on my face, overthinking my decision of sharing this "secret" with you.
Depression doesn't have a specific look.
Depression isn't always cuts on your skin or dark makeup or eyes puffy from crying or planning to kill yourself. Depression isn't one-size fits all and it "looks" different on every person you meet. Depression isn't romantic. Depression is debilitating, for some. Depression is sleeping a lot, for some. Depression is being overly busy to distract yourself, for some. Depression is an enigma.
My depression is different from yours.
I force myself out of bed every morning and go to the gym. I eat right and workout regularly. I get up and go to my job, I prioritize my tasks and try not to procrastinate. I spend time with friends and family. I tend to be the center of attention by telling a lot of jokes. I publish an article each week. I read a lot. I talk to my therapist. I sleep an adequate amount each night.
But, while doing all those things physically, my brain is mentally shitting the bed.
I overthink every conversation, both in real life and virtually. I question tone and body language. I write and I delete. I look in the mirror and critique every part of my body. I use dark humor to mask my insecurities. I question my worth with every ignored call or text. I hold it in until I erupt into a fit of anger or an ill-timed panic attack. I think everyone hates me. I tend to drink more than I should and then I feel terrible for the next couple of days. I isolate myself from my friends and stay at home with horrible thoughts. I get lost in my own head. I cry myself to sleep.
My depression is blonde hair, in a bun or straight. My depression is getting dressed, in yoga pants or dress pants. My depression is the look on my face, barefaced or with makeup. My depression is a shower, whether it's 10 minutes or 45 minutes. My depression is a laugh, at a joke or at myself. My depression is making a to-do list, and checking things off.
But, no one usually notices.
And if they do, I usually tell them I'm fine or I say what Tommy Shelby says in Peaky Blinders, "I'm having a conversation with myself about myself." Sometimes, it is just so much to put up a facade, but I really try not to mask my feelings.
Vulnerability is something I have become comfortable with.
When I first wrote about my mental illness, I was terrified of the response. Close friends and family knew about my demons, but to the world, I was carefree and kind of bitchy. Although, I liked people thinking I was a hardcore, badass chick, it really started to eat at me mentally. The lack of vulnerability and the need to be "strong" and "tough" at all times to live up to this picture-perfect person people had painted me as was destroying me. After cleaning the skeletons out of my closet and showing people that it's okay to not be okay, I was more myself than ever.
I was able to defeat the stigma surrounding MY mental illness.
I was able to finally show people that I am a hardcore, badass chick that sometimes gets sad, and that's okay. I was able to live up to the carefree, kind of bitchy girl that people thought I was because I stopped trying to hide my feelings and please everyone. I finally found the key to free myself from the shackles of my demons…a skeleton key…pun intended.
And that key was embracing a very integral part of me.
My brain doesn't work normally, I've come to accept that. My depression and anxiety will be with me for the rest of my life, I've come to accept that. But, this does not define me. I am Maria and I have depression, I am not just depressed. I am Maria and I have anxiety, I am not just anxious. By accepting my life-long sidekicks, I've learned to survive and by surviving, I've learned to thrive.
Surviving is not easy. Thriving is not easy.
These things take time and effort. Surviving and thriving doesn't have a one-size fits all look either, and it probably looks different on me than it does on you. It still has blonde hair, that is probably in a bun or straight. It is still either in yoga pants or dress pants. It is still written on my face, barefaced or with makeup. It's still a shower and a laugh and to-do list. And that's what makes it so confusing and scary.
But, ultimately, your grass is your responsibility and it's only green where you water it.
You have to rebuild the houses and warm the wind and pay attention to the tide, your recovery starts with you. We all suffer differently and survive differently. The one thing we have in common? We're not perfect and we're not alone.