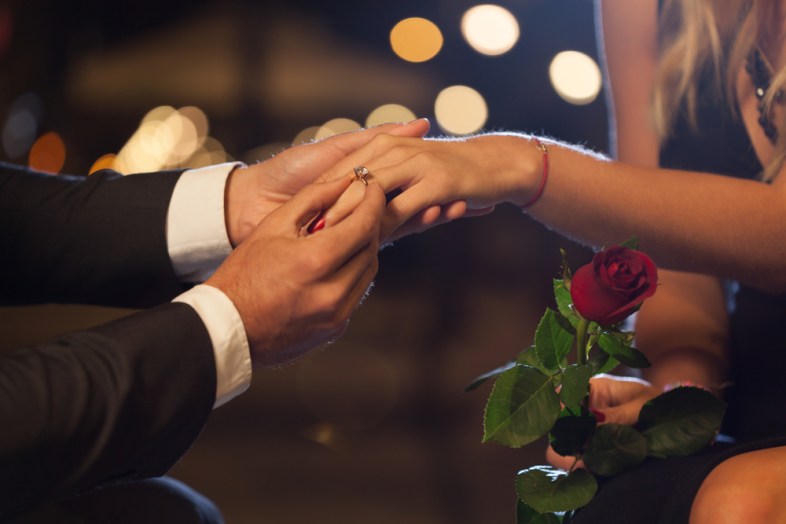 It was started when I decided to download some random chat application when I got bored at home and had no one to talk to. It wasn't even a dating apps that people talked about these days. It was just a regular apps where you could talk to some random stranger with the chance of you getting along with each other or the conversation ended when you didn't even have a chance to say hi.
You said hi first. At first I thought you would be like some other guys that I met on the apps, the one who would end up asking me nude pictures if not the one who would turn out to be so dull. I was a bit surprised when it turned out you were just a normal guy who actually wanted to talk about anything.
Like what I had usually done on the internet, I was faking my nationality the first time I talked to you. I told you I was a Vietnamese, although I told you everything about me except my nationality. I told you that I used to work as a flight attendant in the Middle East, and by then I was home because I was planning to do my Master's in South Korea in the Fall. The only response that I got from you was, "I adore you."
And then you started talking about yourself. You told me that you graduated from Marine Engineering School and sailing was your passion. You would do anything to go back to sailing, but it was just another plan for the future after you lost your parents.
You were the only son in the family, so you were the one who was responsible to run the family business since their departure. I only responded with, "I don't know if I would be as strong as you were if I were in the same condition. I never know how it feels to lose anyone in the family."
We didn't need a genius to tell that we got along so easily from the first day we talked to each other, we talked about some random stuff from Vietnam War to the dreams that we tried to reach. I was faking my nationality, but I have always been interested to the history of what happened in Vietnam so I practically know a bit what to respond when it comes to the conversation about said topic. And it turned out you were into history too so we got along just fine.
Being a South East Asian and an introvert who used to live in the Middle East, I was too lazy to respond some random guys flirting with me in my native language if I told them my real nationality, it is a bit rare to find Vietnamese there, and I know that we Southeast Asians look a lot like each other. Sometimes we can only tell the difference between one and another by the accent as we speak. So every time the non-South East Asian people asked me where I came from, I automatically told them that I was from Saigon to avoid the chance of further conversation. And I did it continuously by the time I met you for the first time.
Until the next day you started texting me in Vietnamese, the language that I barely even understood. I could talk to you about Vietnam War all day, but talk in Vietnamese? Suddenly the fake nationality had become a boomerang for me. So I finally told you that I wasn't Vietnamese. I told you my real nationality just to make you laugh because you thought it was freaking funny that you wasted the whole night learning Vietnamese. So I said I was sorry that I thought we wouldn't make it that far to talk to each other.
Out of my surprise, you asked me if I really used to work as a flight attendant. So I told you that everything I told you except my nationality was the truth. I even sent the real picture of me. But of course, an Englishman who had spent his whole life in London wouldn't be able to tell the difference between a Vietnamese girl and a Filipino.
And then you asked me about a local private airline in the Philippines just to surprise me one more time. How could you know about this airline, when I only found out about it when I started to fly as a flight attendant? I probably would never know about it if I was not a flight attendant myself, how could an Englishman who barely got an experience in aviation industry know about this second-class airline? So you said you enjoyed documentary movies and one of the movies that you have watched was a movie about the airlines that were considered dangerous for young pilots on board. And you heard the airline on that exact movie.
It was clear enough to tell that I lied to the wrong person, because apparently you're too educated to be lied about the current condition in Saigon. So we laughed about my stupidity and we ended up discussing about the tragedy of MH 370. We talked about some random stuff, and we ended up talking about virginity. You said you ain't no virgin. So I said me neither.
We shared the list. I told you I had slept with six guys in my life, I got trapped in some casual hook ups when I was a flight attendant when you said you honestly didn't remember how many girls you had slept with but you like the idea of being my number seven. I laughed because I thought you were kidding.
My girl instinct knew exactly that you liked me since the first day you talked to me. But I never thought it was that serious, until you said that I was so easy to talk to. We exchanged numbers and then you started giving me compliments.
You told me that you thought I was physically attractive, I never bored you and I was pretty upfront about everything. And above all, you found me very funny with my weird sense of humor. And it was only the third day we knew each other on the internet when you asked me an important question, "So, are we in a relationship?"
You never ceased to surprise me, because at first I was lost in words. We got along just fine, but to be in a relationship with someone I met on the internet? I was in a relationship with some people I met in real life, and it still ended up shitty. I mean, you could have catfished me. That's for sure.
So I told you that I wasn't sure. I was tired of words and I was basically cynical about being in a relationship. I found you funny and all, but I didn't think it was such a good idea to commit to someone I never met before. And then you asked my complete address.
I knew that I could have been catfished, or even worse scammed, but I gave you my address anyway. The next thing I knew, my best friend started nagging me and giving me a lecture about how you could be an international drug dealer who would ship me some drugs so the Interpol would put me on their wanted list. I started to worry about that possibility when the next day I got a phone call from the florist to ask my exact address.
So there it was, for the first time in my life, I got a decent bouquet of red roses and a teddy bear from a guy who claimed to love me. No one had ever done something romantic throughout my life. I never got any flower or teddy bear from anyone. Not even from the guys that I dated in the past. So the flowers and the teddy bear were so special for me. And I started to believe that maybe I should give you a chance.
So I told you that it was worth to try, although I would be out of ear if you found any girl nearby. It wasn't my first long distance relationship, so I knew that long distance relationship was hard. It could even be harder when I never met the guy that I was in a relationship with. So we started to do stuff like normal couple usually does. We exchanged messages everyday, we called each other sometimes, and once in awhile we had a fight only to be back together telling each other "I love you."
And then the day came when I got a bad news about the scholarship for my Master's, I got to delay my departure in the Spring because the fund from the government would be ready in the next semester. I was a bit bumped because of the news and you comforted me by telling me that you could come earlier to the Philippines to meet me for real, instead of coming here together from Seoul in the Spring Break like we were planning to before.
I was thinking about going back to fly when you told me you didn't agree because you worried that people would treat me like a piece of meat with the casual hook-up history that I had during my stay there. So I cancelled my plan to go back on the plane and tried to find a job in Manila instead. Then I got one, the one with minimum wage. For the first time in my life, I am actually thinking about settle in with someone instead of hooking up with different guys one day and another. And for the first time in my life, I finally understood that money isn't the most important thing in the world at some point.
And there came the day when I had to pick you up at the airport. There you were standing before me for the first time in my life, with your blue shirt and jeans, smiling at me for real. We hugged each other for the first time. We kissed. And the next thing I knew, we were alone in my room, we started to undress each other with tender touch. For the first time since forever, I finally had sex because of love, the one that was worth to long for. The kind of sex that got me understood why it never worked with anyone else.
The last night you were in Manila, you popped up the question. And I was crying for joy by the time you handed me the ring that had been with your family in three generation. You said I would be the third woman to wear it after your Nana and your late Mom if I said yes.
So I said yes, not because of the beautiful ring in the red velvet box. But because for the first time in my life, I finally met someone who actually tried to understand how I yelled when I got angry without actually leaving. For the first time in my life, I could be myself and the only thing I had to pretend was just my nationality, and even when I came clean about it, you still forgave me. For the first time in my life, I finally feel wanted because I am me, and not someone else.
Everybody knows about fairy tale. Some people even believe in such tale. I don't believe in the knight in shining armor who will rescue me in the right time. To start with, I am not a princess. And that kind of fairy tale is not for me.
I know about fairy tale. And I'm living mine. Not because I'm a princess who got rescued by the knight in shining armor, but because I finally find someone who loves me when I barely can love myself. And that is why I said yes to the question "Would you marry me?" Because you got me understand the old saying about love can be found around every corner.
Some people won't believe it, but I found my love on the internet.