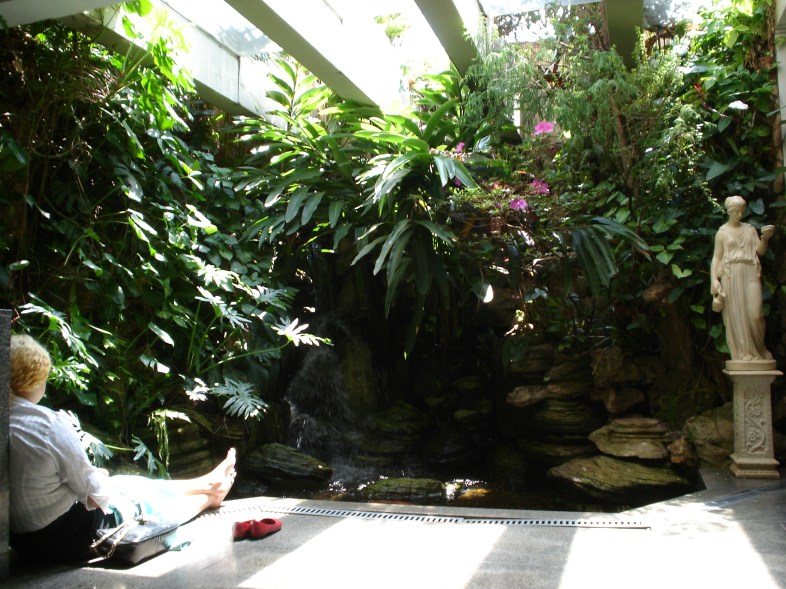 1. Suffering is never without purpose.
It breaks us open and ushers us into the deepest, hungriest, most forgotten parts of ourselves. In suffering we can lose ourselves, we feel caught in the storm and search in desperation for someone to understand the words that never reach another's ear the way we would like them to. But it is in this place of solitude where you can find pieces of yourself that rest outside of the neon lights of analysis. Go there. Go there and break through the brutal and bleak terrain and fall into a new part of yourself.
2. Allow the confirmative barrier to dissolve and access what lies beyond it.
There is a febrile hunger for sameness in our culture. But don't shy away from your own vivid presence in this world. Take time to meditate, to do yoga, to attend to the cracked, dark and open spaces that occupy you. The more you settle in this, the more liberated you feel and the more refined your authenticity will be among the world's play of lights.
3. When you look back at experiences, the ones that matter and sustain you, there will always be a changelessness.
Find your home in this. The world will lure you into its spinning surfaces, but whoever you are, wherever you are, you will carry yourself as your most loyal companion. It takes years to fall into rhythm with yourself but by embracing this prism of your own individuality you can dare to be free.
4. We need love.
The central paradox is that our most natural state comes absent instruction manual. Forgive yourself for past mistakes, relationships that have failed because you simply did not know better. Attend to the broken places and shine a kind light upon them. Don't attack those who have hurt you or the hurt you have caused with analysis and judgement. We are all trying to find our way and some of us have had better examples than others. Just don't ever stop learning or loving or trying to do a little better each time.
5. Don't hesitate to enter the backstage silence beneath the world's play of lights.
Give yourself space to explore spirituality, whatever that means for you. All the movements and journeys we take around the world are often underwritten, at heart, by this. Allow yourself to float on the outskirts of the margins in your life and leave your judgement behind, you'll be surprised with where that takes you.
6. Balance your mind's need for new discoveries and horizons with your heart's longing for a house that can stay fixed.
Our tendencies and desires for the new are all as fluid and contradictory as much as the ideas we impose on them. We yearn for novelty and cling to familiarity. It's our human paradox and the balance between stability and adventure is a fragile one. Travel, work, commit, try new things and discover where you draw this line.
7. It's not about some final attainment of perfection, but the confounding road towards it.
Zoom out and look at the larger canvas on which so much of our lives rests unpainted. The breaking open of a silence into the neon light and clatter of the external world leaves little room for imperfection and difference, but here we find friendship and truth. Try not to obsess over losing your job, changing study directions or not achieving what you set out to do 1 or 5 or 10 years ago. Take the experience as an illumination and redraw your path.
8. When you really get to know someone, you begin to see how much of them truly lies beyond your reckoning.
The beautiful fluency of friendship allows the protective distances between you and another to melt away. Embrace the mystery of your friends and have the courage to allow them to see you as you are, don't cower behind a façade. In real friendship, all falsity loses ground.