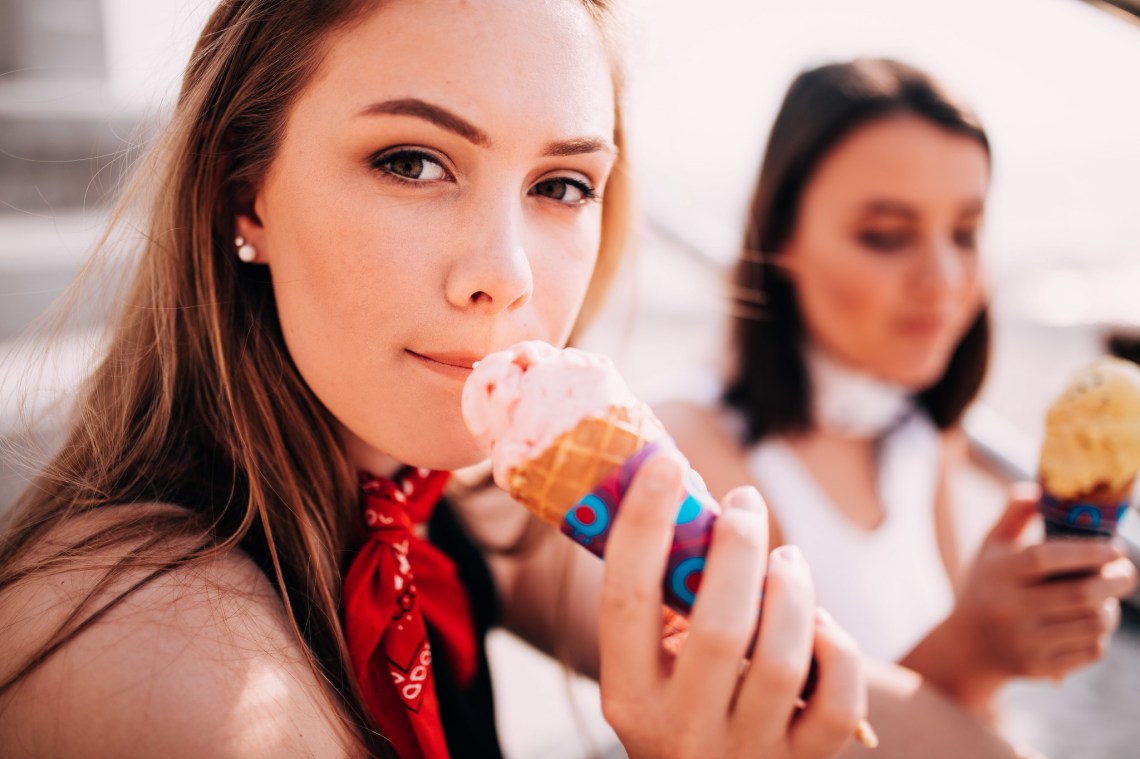 Aries (March 21st – April 19th)
Pretty upfront about it, always on the lookout for someone and when they find that perfect someone they cling on. You'll know if they like you by the measure of inside jokes you have, the amount of touching and eye contact. Pay attention next time their around. Give it some time and eventually, they'll tell you.
Taurus (April 20th – May 20th)
Timid about it. They're very fun people and love to just go with you anywhere. Very vexing and charming signs, so they might feel unattainable to you. In nature, they doubt themselves so they might feel the same about you. That being said, they most likely will go to their grave simply crushing on you. Maybe it's best you make the first move with this sign.
Gemini (May 21st – June 20th)
Like Taurus, this sign is timid about liking you. They want you to make the first move and tell them you like them. When it comes to crushes, this sign might do the most discreet things like tagging you in a post or remembering your pet's name. Loves to laugh at memes with you. Wants to take you to new places but doesn't know how to ask. Very gentle. Probably best you make the first move.
Cancer (June 21st – July 22nd)
Very lovey-dovey. Loves to compliment you in small ways and it might be pretty obvious they like you. Compliment them back, you'll notice how they blush and smile. Very cute. You might also notice how they want to invite you in with their own friends. It is either-or with this sign when it comes to crushes. Depending on the person, you might want to tell them yourself.
Leo (July 23rd – August 22nd)
A very fierce sign. They get what they want because of their strong demeanor. They'll charm you into their lives and never let you go. When this sign likes you, they'll be fairly shy at first, but pay attention to body language. Do they laugh a lot? Focus all of their attention on you? Once they're comfortable with you, they don't hold anything back.
Virgo (August 23rd – September 22nd)
This sign needs to know that you mutually like them. They don't go off on a limb and assume things. They don't ask you on a date out of nowhere, even if they do suspect you like them back. They're a logical sign, and they just need to know that the feelings are reciprocated. Therefore, it might not be that obvious that they have a crush on you. They want to get to know you better and understand your intentions. Once they do, they'll open up to you and be very obvious when it comes to liking you.
Libra (September 23rd – October 22nd)
A truly kind sign. Once you get close enough to them, they're willing to do anything for that special someone. They love to brag about you to their friends and you might find yourself on their social media frequently. Eventually, they may come around to telling you how they truly feel.
Scorpio (October 23rd – November 21st)
Now you and I both know a Scorpio will tell you, your family, your neighbors, and your friends that they like you. They don't hold much back. It takes a while to crack that hard shell of theirs, but once you do there is no going back. It might be overbearing at times, but Scorpio only has the best intentions at heart. You know they like you if they put you above anyone else.
Sagittarius (November 22nd – December 21st)
Very withdrawn when it comes to having crushes. They feel like they fail at love and so, when they do have a crush, they hold back completely. They love to laugh with you and adventure with you. Give them some time, and they'll come around. Do not bombard them by confronting them instantly.
Capricorn (December 22nd – January 19th)
Similar to Sagittarius, this sign is very withdrawn. They have a rather passive personality and will play it off as if you're not much in their life. You might take notice to this. However, they think the world of you. Have some late-night mushy conversations with them and you'll know they think the world of you. They're a sweet sign, but they can break your heart in an instant.
Aquarius (January 20th – February 18th)
This sign is bubbly when they like you. Very kind and smiley. They love the finer things in life and they aren't afraid of showing you. Beautiful people both inside and out and you definitely don't want to lose them. They make it obvious when they like you. It's the little things in life that mean the most of them. So if they show you things like little places around town and beautiful, hidden scenery then you should just know.
Pisces (February 19th – March 20th)
A reserved sign, or at least they try to be. When it comes to them liking you, honey, you'll know. Compliments out the wazoo. Tries to make you laugh as much as possible. They always think about you, always. They worry for you, get excited for you, and will love you unconditionally. They have an obsessive personality and when they have a crush on you, all that obsession is pointed to you. They get so scared that they'll mess up somehow. They make amazing lovers, but they will leave if something feels wrong.