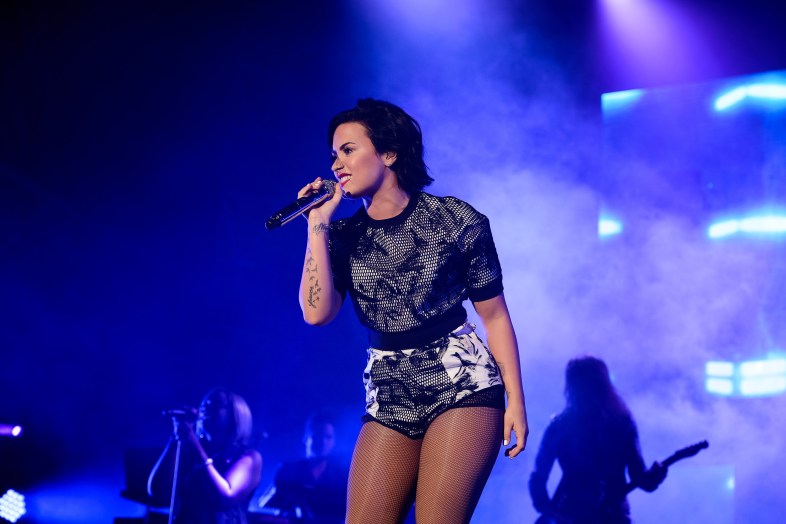 You never know what's going to happen when you're singing at a gay club and ask for audience participation. Anything goes! Over the weekend Demi Lovato performed her new single "Confident" at West Village gay bar Monster in New York. She's like "How many confident bitches are in here tonight?" before asking some dancers to come up on stage. Well, one of the guys was confident… really confident. And THICK.
https://www.youtube.com/watch?v=rw_13Hrwoi0
I've been to strip clubs before and I know that strippers often rely on all kinds of potions and creams and other shenanigans to keep their rods hard. But this is outrageous. So, Magic Mike fans among you, do you think this bad boy is real or fake? Anyway, shout out to Demi for ignoring that huge dong!