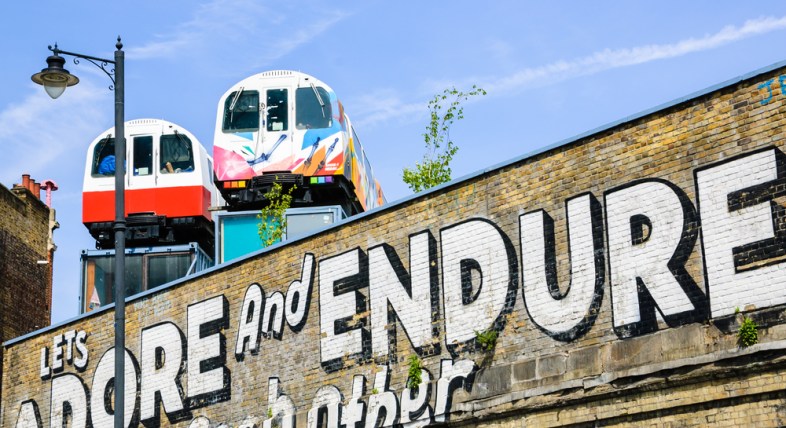 1. First of all you're in freaking LONDON. You live in one of the best cities in the world, not to mention you can get to Amsterdam, Paris or Berlin for next to nothing.
2. There's a place where you can watch your favourite '90s movies in hot tubs in kooky places with a bunch of people you don't know.
3. Shoreditch is a really funky, multicultural area that mixes old and new, fashion and design, and feels like if the Meatpacking District circa 2011 met the East Village on a date in 1992.
4. You can take a tour of all the amazing street art around Shoreditch, given by local street artists.
5. People watching in the parks is awesome. Victoria Park, London Fields, where you can BBQ and swim, not to mention the Regents Canal. There's no better place to do your drugs and strut your new asymmetrical haircut!
6. On the weekends you can go to a street food festival in Dalston and enjoy cocktails and a curated selection of food trucks in a disused car park.
7. Though East London is rated as one of the "coolest" areas in London, it still has a relatively "independent" spirit. For now.
8. When you walk around it doesn't feel as commercialised as the gentrifying or already gentrified areas of Brooklyn. You know what I mean — Chase, Duane Reade, Whole Foods, Dunkin Donuts, Starbucks, Bank of America and on and on on every god damn corner. When I first moved here last year I told a friend I lived in Dalston and he said "Well, that's an ugly area." Hey, I like living next door to a chicken shop, a pawn shop and an artisanal bakery.
9. London is all about markets. On Saturdays you can hang out or really be seen hanging out and posing in Broadway Market. If that's not your thing, on Sundays you can treat yourself to some fresh flowers at the Columbia Road Flower Market.
10. CHEAP CURRY ON BRICK LANE.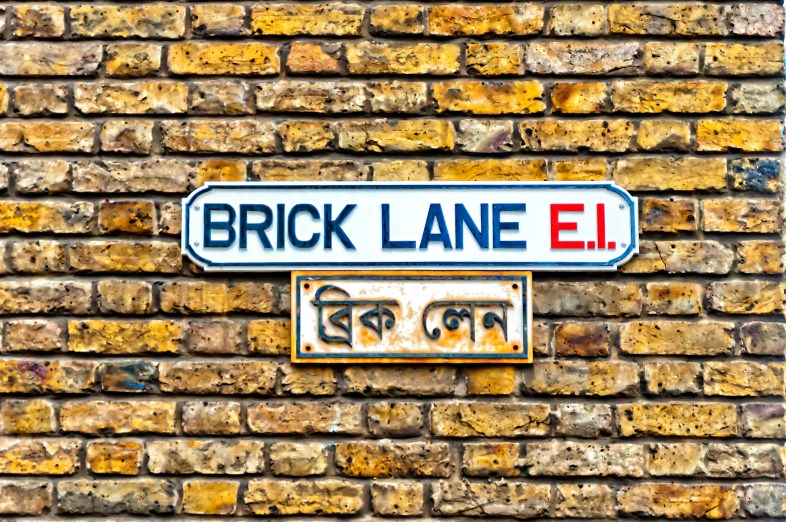 11. YOU CAN DRINK IN PUBLIC.
12. And speaking of public drinking you can get cheap wine refills at Borough Wines. No need to ever buy Yellow Tail again! Seriously. You pay 2 bucks for the bottle and 6 bucks for the refill, but you get to keep the bottle meaning you can have a full bottle of wine at any time for SIX POUNDS.
13. The Village Underground is an awesome nightclub and music venue in Shoreditch under railway arches that often stays open until 6am or later and always promises a good night. Chances are you won't remember anything/one you did that night and perhaps it's better that way lol.
14. Pretty much everything you need is on Kingsland Road: fried chicken, Vietnamese food, corner shops, basement nightclubs, bars, a museum, pizza joints, gay clubs, an art house cinema, grocery stores, wig shops and beauty supply houses to help you keep your edges together, coffee shops, the London Overground, vintage shops, record stores, edgy fashion boutiques, Nando's!
15. When you're coming home on the nightbus at 5am and you're sleepy but also drunk and starving you can wobble your way over to the 24-Hour Bagel shop. C'mon, drunk food!
16. You can see your favourite indie bands and artists perform in an 18th century church — a real, church with worship services and everything!
17. There's a little slice of the "English countryside" in the Dalston Curve Garden. Nobody really knows about it, which means it's a great place to impress a first date.
18. People who grew up in Hackney and Tower Hamlets before they were cool now own some of the coolest bars, clubs and pop-ups in the area.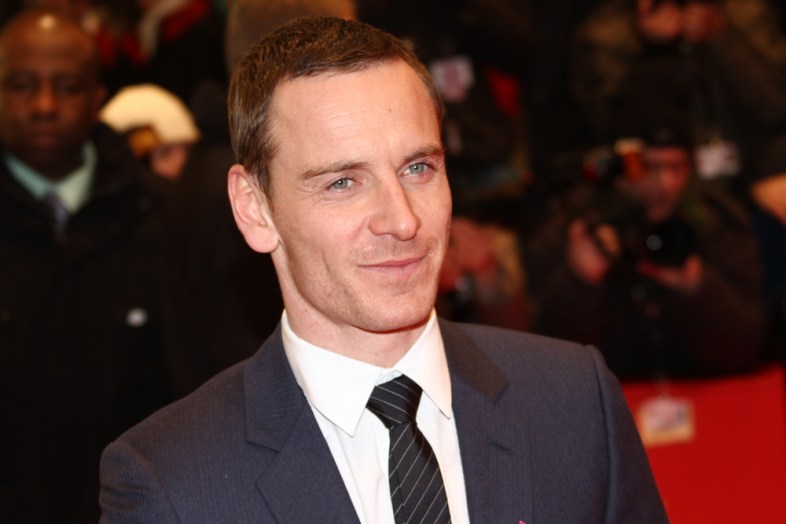 19. And speaking of pop-ups, East London is totally the queen of pop-ups. Last summer there was a pop-up hotel room in a shipping container, a pop-up restaurant in an old toilet, and a few weeks ago IKEA hosted a pop-up bed and breakfast cafe where you could eat IKEA breakfast in a bed. How can you say "no" to four cinnamon rolls for 99 cents and a free bed to eat them in?!
20. Netil House is a free, pretense-less rooftop bar, cafe, and workspace with an amazing view of London, free wifi and outlets so you can finish your novel and update your Instagram.
21. Whatever your scene is — hip hop, pop, drag, techno, deep house, silent disco — there's a club here for you. Resident Advisor is your friend!
22. The Ace Hotel and the waiters at The Ace Hotel lol.
23. Music festivals! Some of the best summer music festivals happen right here.
24. MICHAEL FASSBENDER LIVES HERE.